In the previous post, I posted a recipe for Amla shampoo bar, so to compliment the Amla shampoo bar, this post will be about Amla's hair mask.
This hair mask is rich and very moisturizing. It is suitable for wavy and curly hair types. Please check this post here if you want to read about hair types and each type's needs.
Amla contains antioxidants, fatty acids, iron, vitamin C and tannins. All of those make Amla powder fit to treat most hair issues.
Amla's high concentration of vitamin E may help slightly increase the rate of hair growth.
I have combined Amla powder, and Amla infused oil in the shampoo bar, but I only use the Amla oil infusion in the hair mask. You can read more about oil infusion here.
For my cationic emulsifying wax, I'm using BTMS which has excellent conditioning properties, and it is the perfect detangler. You can substitute the BTMS with Emulsense™ HC (in case you choose Emulsense™ HC, you will probably need to raise the PH, and it is only compatible with arginine for adjusting the pH), or Varisoft® EQ65. Both are Ecocert and COSMOS approved. I prefer the BTMS for its slip and conditioning feel on the hair.
It is essential to know that BTMS is sold in different formats with different percentages of Behentrimonium Methosulfate (BTMS25 and BTMS50), I usually use BTMS50, but either percentage will work fine. BTMS INCI is BEHENTRIMONIUM METHOSULFATE.
I have used rice bran oil infused with Amla powder for the oil. Rice bran oil is rich in omega 3 and 6 fatty acids, which help nourish the hair. Infused with Amla, it is an excellent option for hair products.
If you infuse another oil with Amla, fractionated coconut oil will be a great alternative. Shea butter will help to moisturize the hair deeply. You can substitute for other kinds of butter, such as kokum butter, cupuacu butter, or mango butter. You can also use one type of butter. I use unrefined shea butter in this recipe.
Coco Caprylate is a coconut oil ester. It has some excellent softening properties. It is much lighter than oil. It is mainly used in hair products instead of silicones.
For more alternatives, check the notes at the end of the post.
Ingredients:
Phase A
BTMS 16g
Cetyl alcohol 6g
Amla infused oil 12g
Shea butter 4g
Coco caprylate 8g
Phase B
Distilled water 141g
DL-panthenol 2g
Glycerin 6g
Phase C
Fragrance oil or essential oil 3g
Preservative (euxyl k903) 2g
Few drops of lactic acid 80% to lower the PH level. Read here about how to adjust the PH level.
Method:
In a heat resistant beaker, add phase A ingredients, start with the BTMS.
Add the cetyl alcohol.
Add the shea butter.
Add the Amla infused oil.
Add the coco caprylate.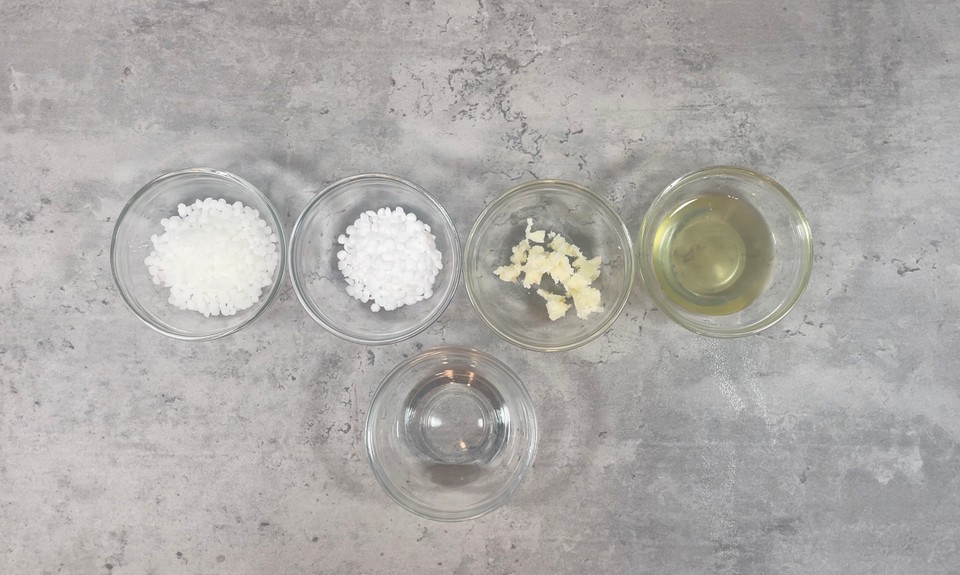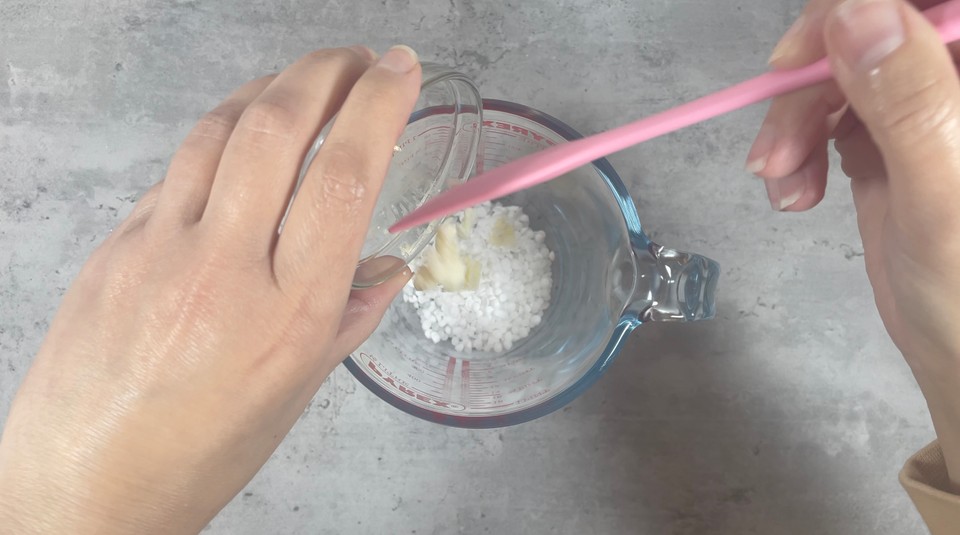 In a second heat resistant beaker, add the distilled water.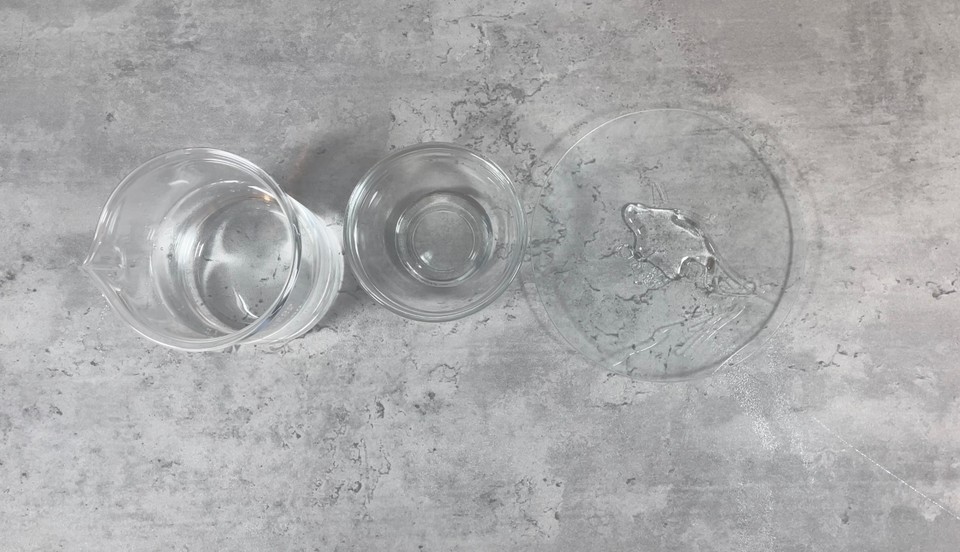 Add the glycerin.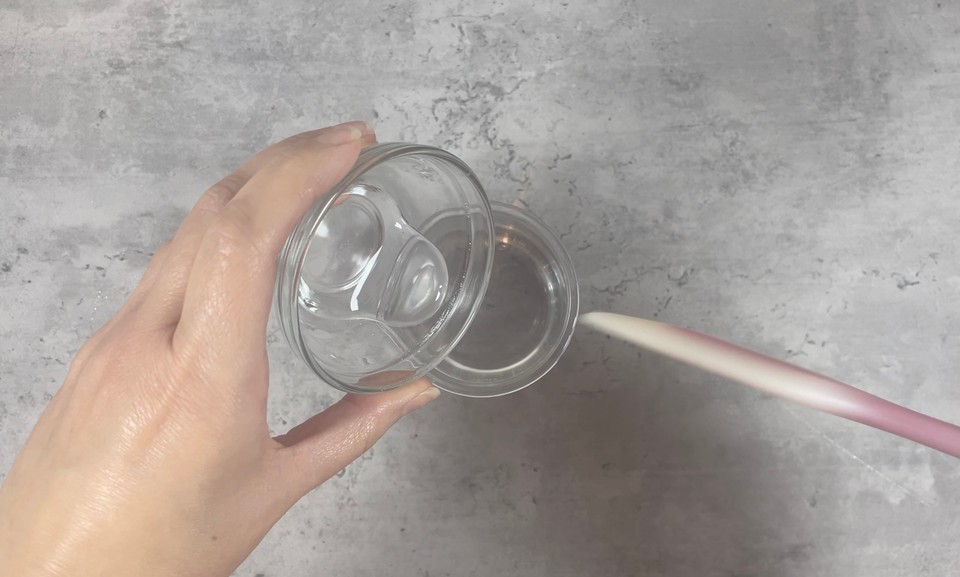 Add the panthenol.

Cover phase B beaker with aluminum foil (to minimize evaporation).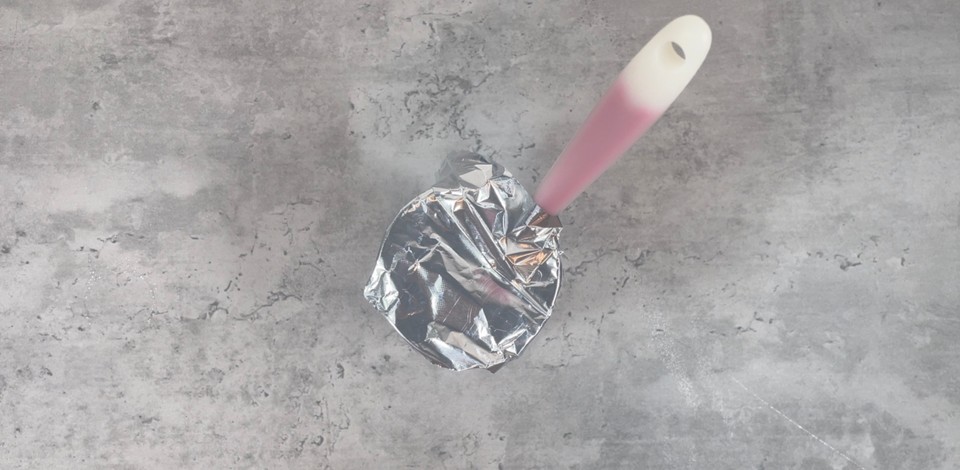 Place phases A and B into a double boiler on medium heat.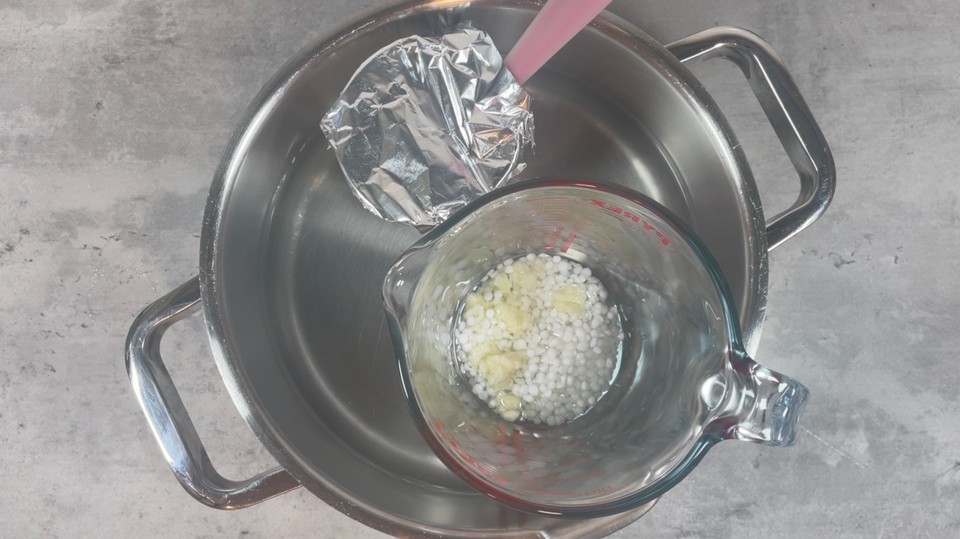 After phase A is completely melted, remove from the heat.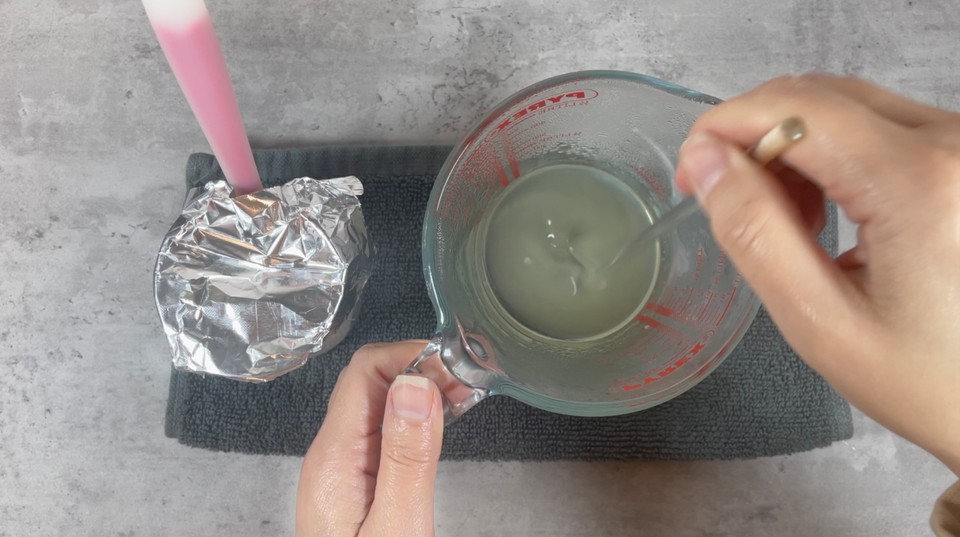 Add phase B to phase A and mix to combine.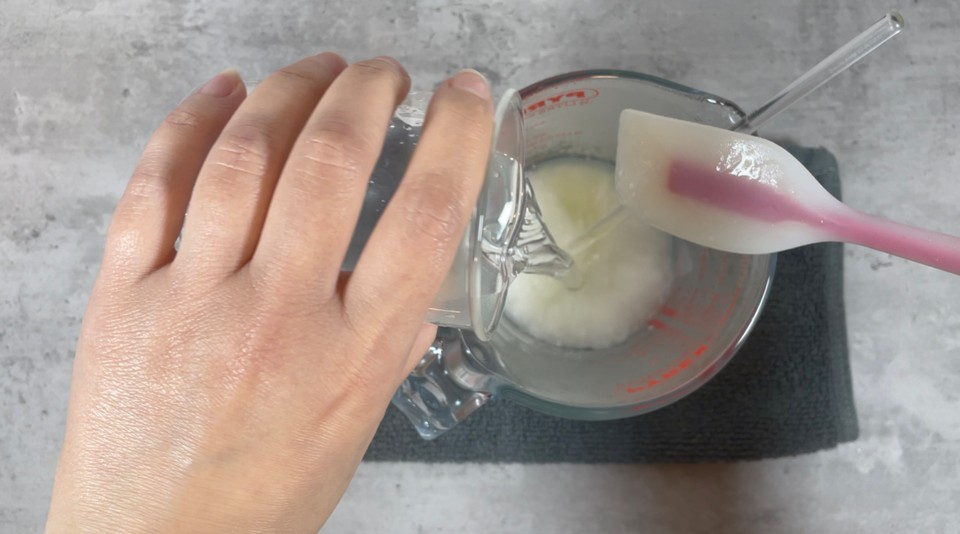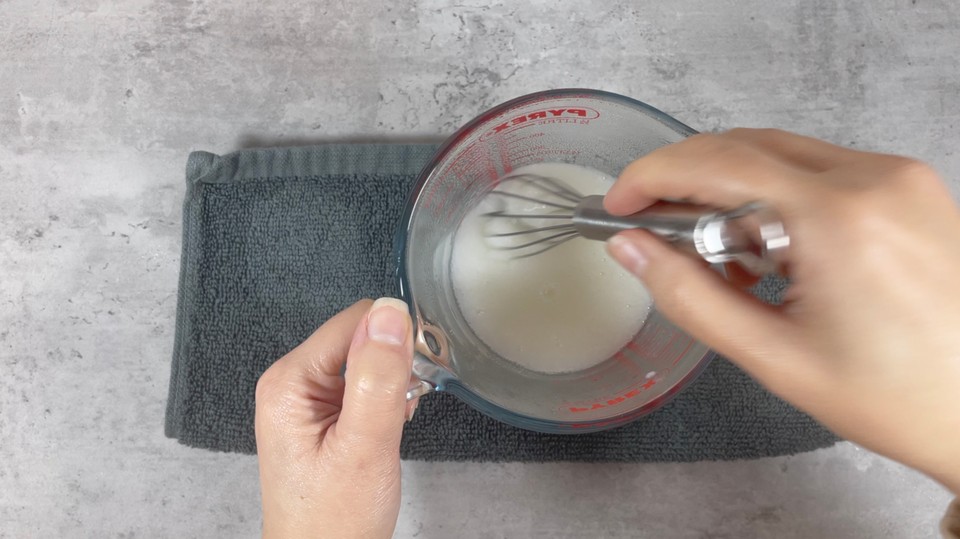 Check that the temperature is less than 40 degrees Celcius before adding phase C.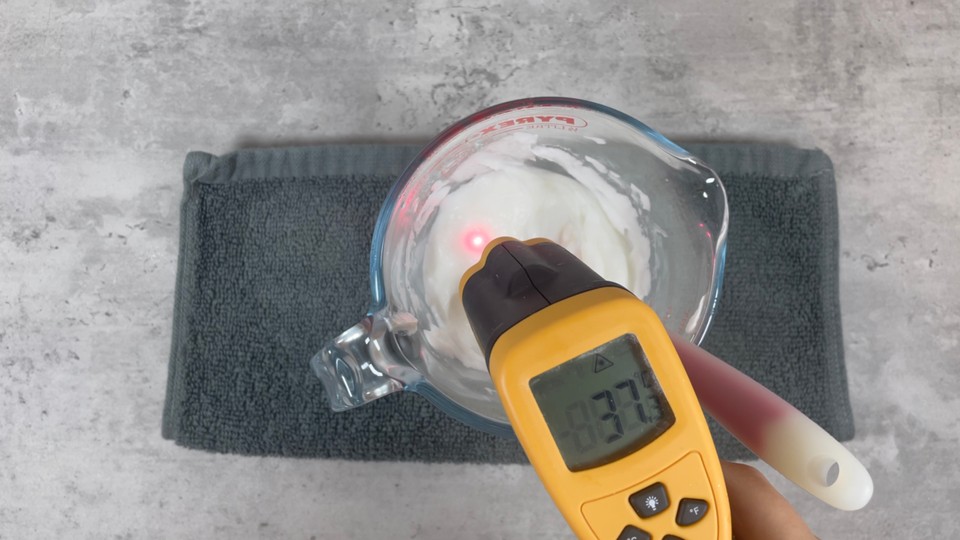 Add phase C, first add the preservative.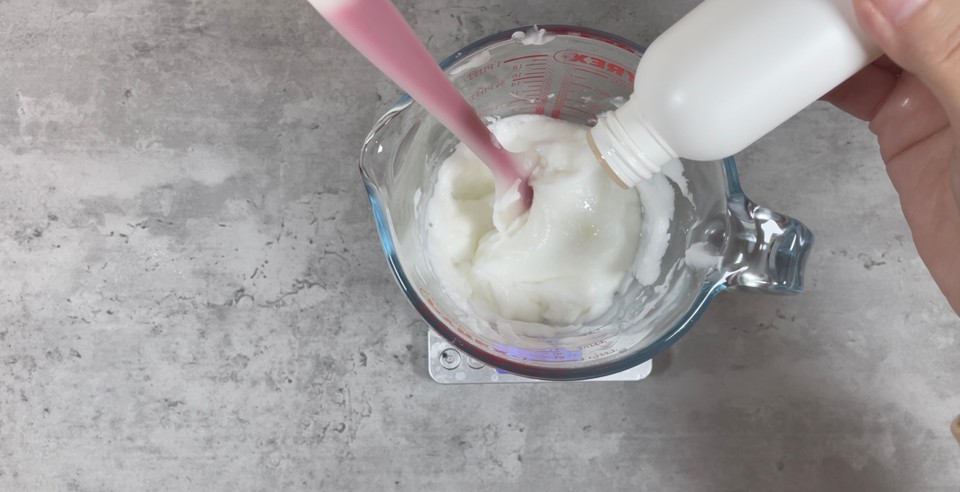 Add the essential or fragrance oil and mix to combine.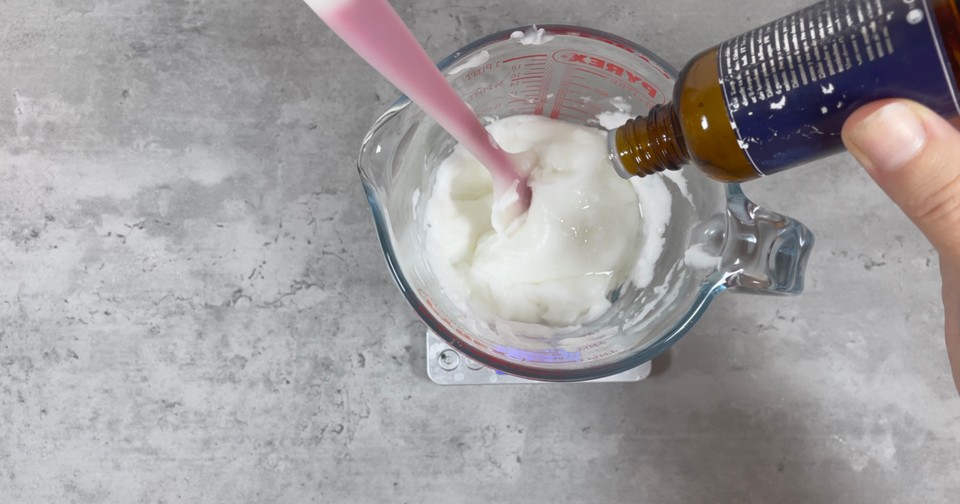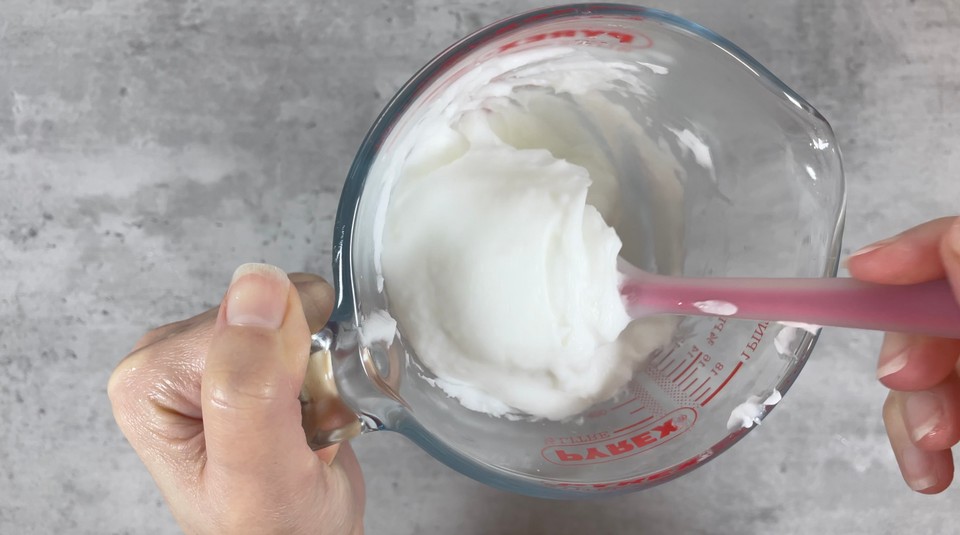 Check the PH if it needs to be adjusted, lower it or raise it accordingly.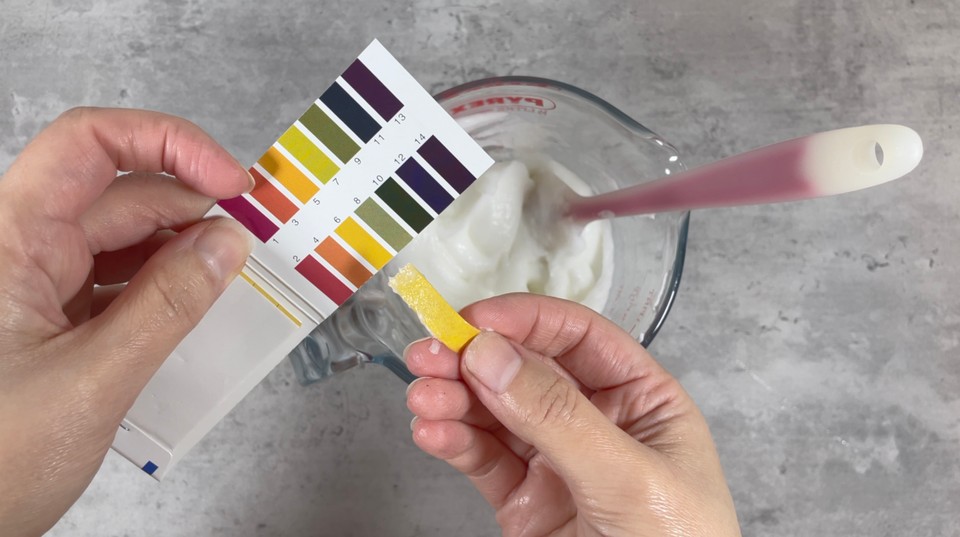 With the ingredients I have used, I needed to reduce the PH a bit. I have used four drops of lactic acid 80% solution. To know more about adjusting PH read this post.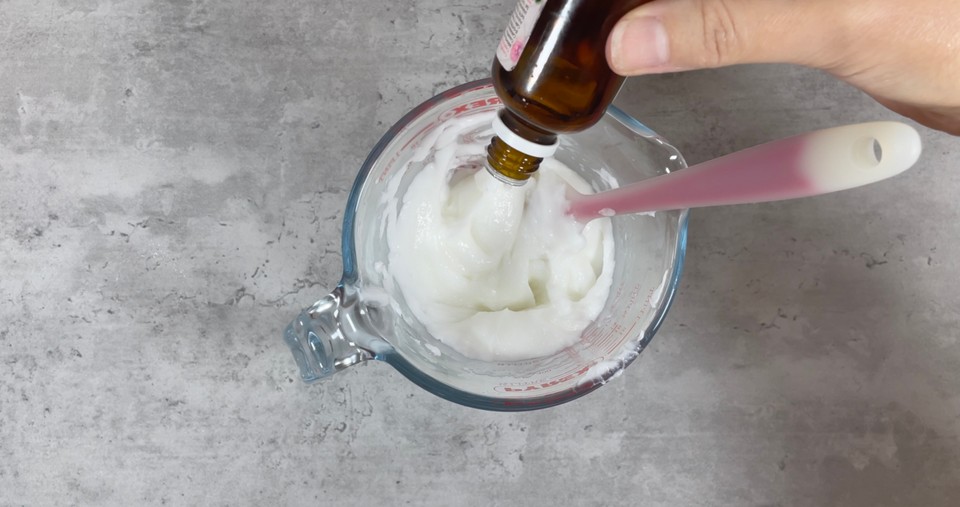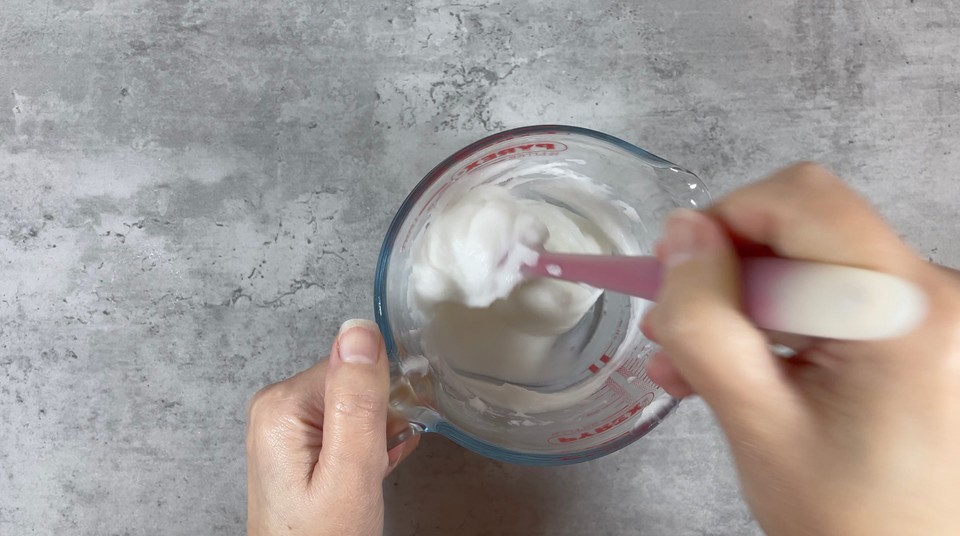 Mix well and check the PH again.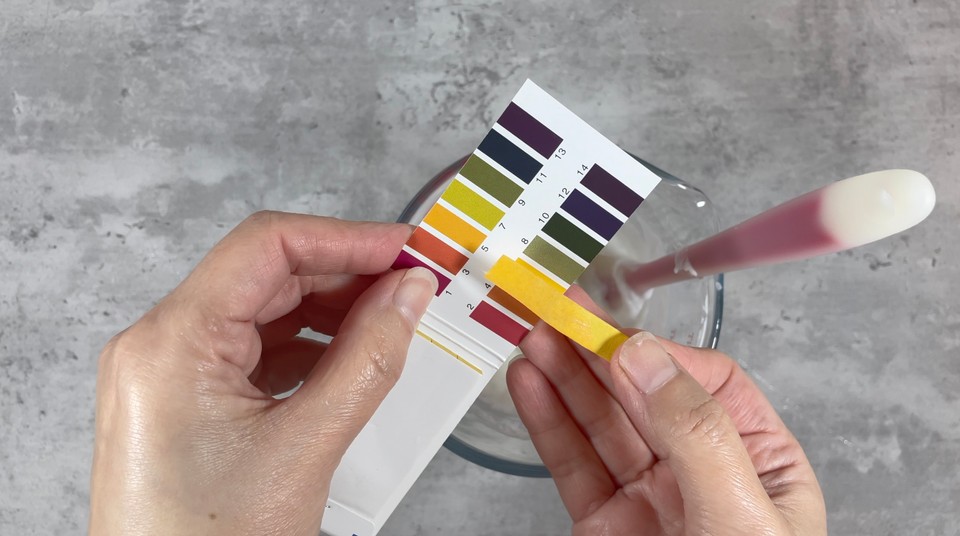 Move the hair mask to a container, and it is ready to be used.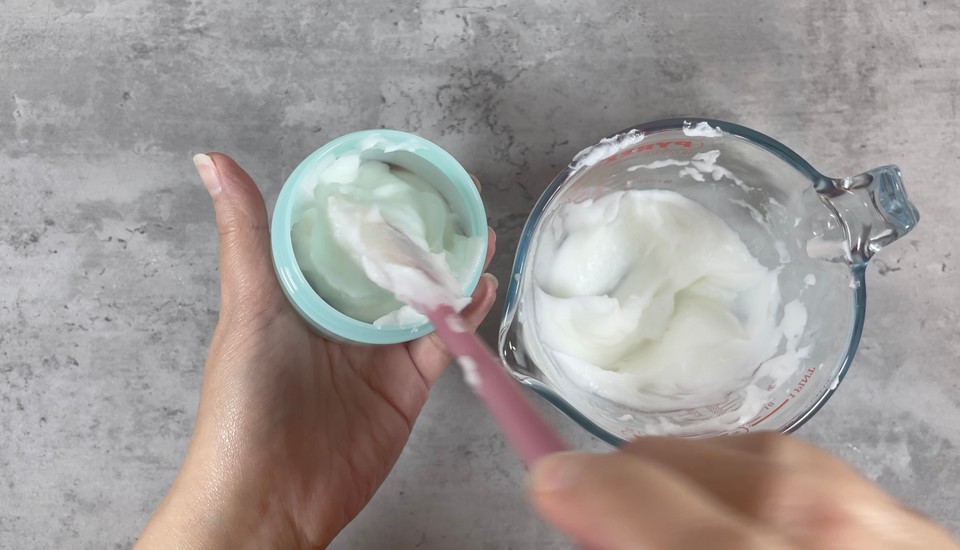 Notes:
You can swap the distilled water with a hydrosol, such as lavender hydrosol or neroli hydrosol. You can also exchange it with aloe vera juice.

If you choose other preservatives, please check with the supplier the percentage recommended and the PH level suitable for the specific preservative. If you need to use a higher percentage of the preservative, subtract that amount from the distilled water, or vice versa.

Coco caprylate is a natural silicone alternative. You can use other silicone alternatives such as Isoamyl Laurate (a plant-based ester oil), Squalane, LexFeel® Natural, or VEGELURON®.

If you don't have silicone alternatives, you can replace them with fractionated coconut oil, jojoba oil, or castor oil. They won't give the same feeling or texture, but they will also nourish the hair add moisturizing properties to the hair mask.

If you want to swap the cetyl alcohol, you can use Cetearyl alcohol. Take into consideration that Cetearyl alcohol will make the mask heavier.

If you don't have DL panthenol (Vitamin B5), you can use allantoin. Take into consideration you will have to reduce the amount of allantoin to a total of 1g (in this case, you can add 1g of glycerin, so you'll use 1g of allantoin and 7g of glycerin).

I use fragrance oil in this recipe (I choose mango fragrance oil), but you can use the essential oil of your choice. Please make sure you are using an essential oil safe for this product. Some essential oils can irritate the skin, and some are not suitable for pregnant women.

For the Amla shampoo bar recipe, please check this post here.
More Hair mask recipes: