Avocado Cold Process Soap
If you have never made soap before, I suggest starting with the soap for beginners recipe or the 100% coconut oil soap.
This recipe uses the heat transfer method, which is not recommended if it's your first cold process soap. This method requires a bit of experience with soap making. If you made a few soaps before, you would know when you reach trace and when the batter is ready to be poured.
Remember to use eyes and hands protection while making soap.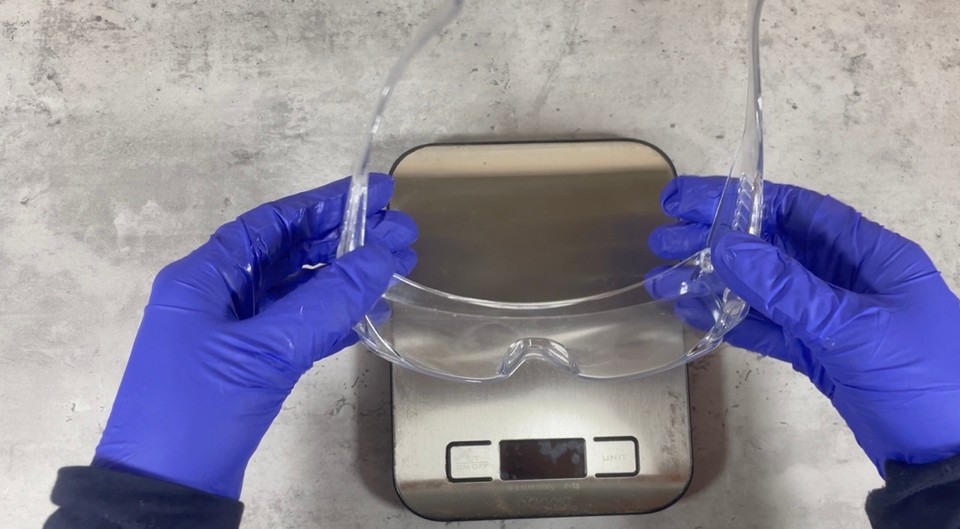 This recipe uses both avocado oil and avocado butter. The avocado oil will add conditioning properties to the soap and create a softer bar.
The avocado butter is high in fatty acids and contains antioxidants. It will add moisturizing properties to the soap.
Castor oil helps achieve a stable lather in the soap bar. It also boosts the bubbles and creaminess of the bar.
I added french green clay to have a light green color, and also, the clay gives a gentle exfoliation to the bar.
You can skip the clay if you don't have green clay. You can swap it with white kaolin clay for the benefits of clays in soap, or you can use bentonite clay instead.
After unmolding the soaps from the molds, let them cure for 3-6 weeks before using them.
This recipe is for 7-8 cavities mold.
Ingredients:
Distilled water 150g
Sodium hydroxide (lye) 83.50g
Avocado butter 120g
Avocado oil 84g
Coconut oil 180g
Cocoa butter 60g
Sunflower oil 120g
Castor oil 36g
1tbs french green clay (mixed with 3tbs of distilled water)
Essential oil Eucalyptus (optional) 18g
Method:
In a stainless steel container (or plastic suitable for soap making), add the coconut oil, the avocado butter, and the cocoa butter.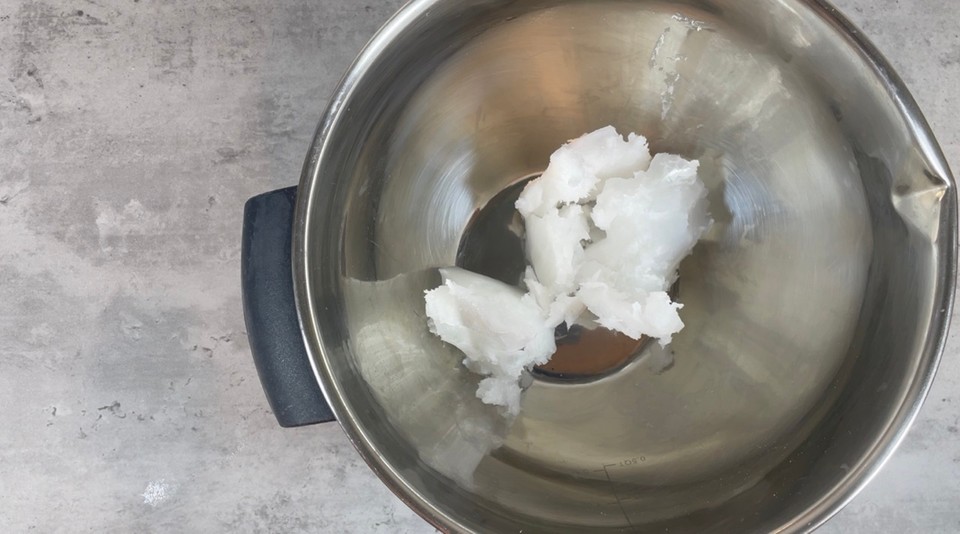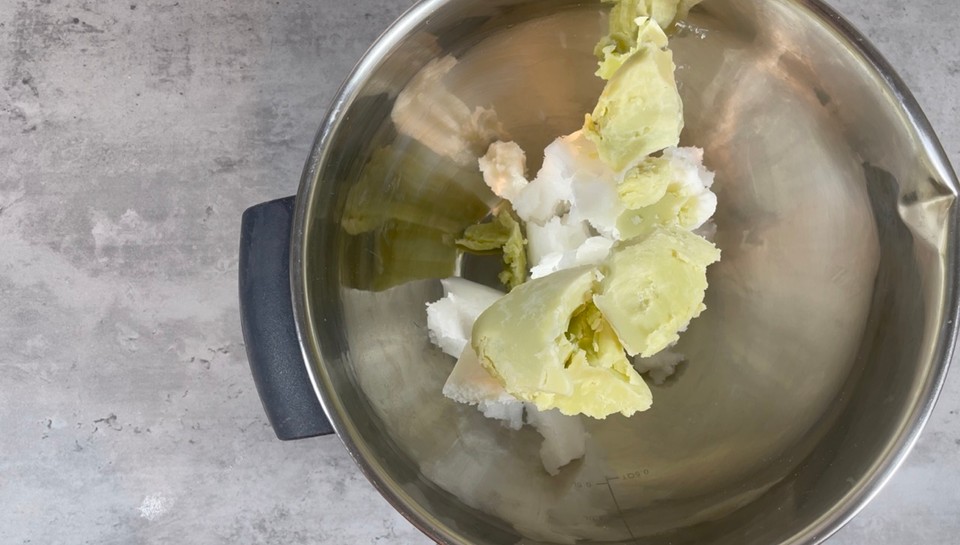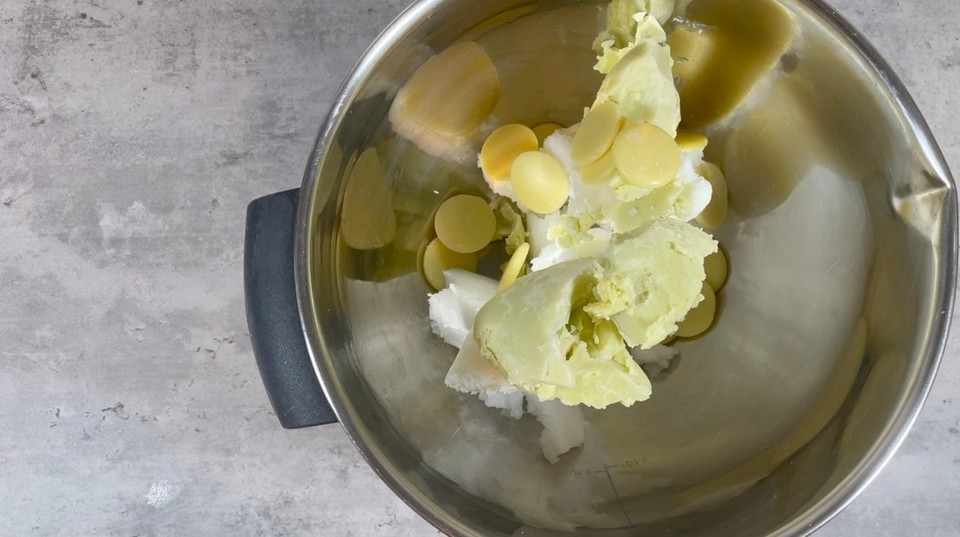 Add the distilled water to a suitable container (high-quality plastic or stainless steel).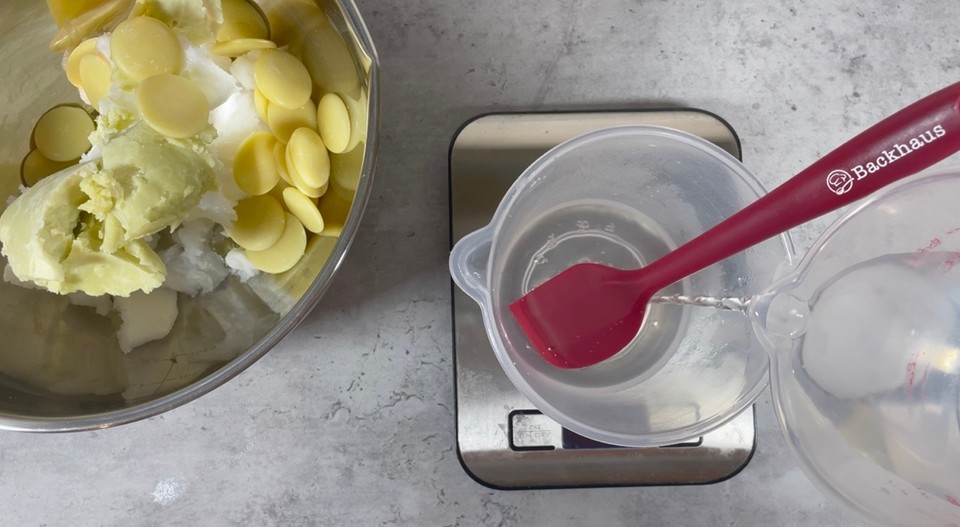 Add the sodium hydroxide (lye) to the water and mix to dissolve.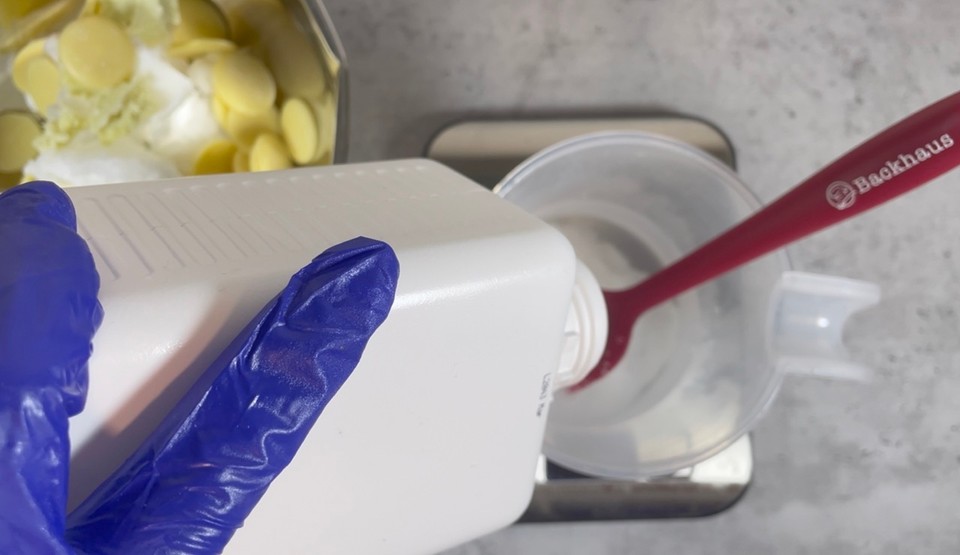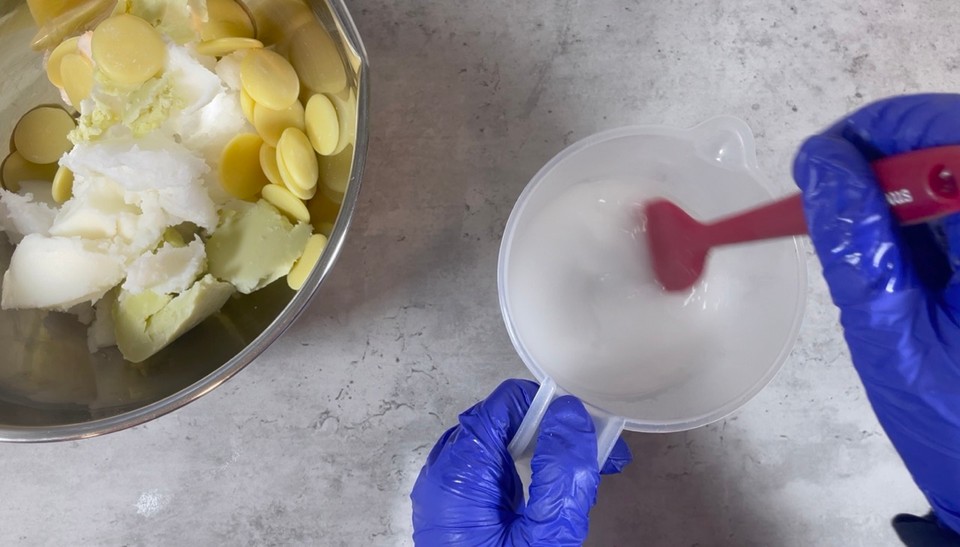 Add the liquid oils (sunflower oil, avocado oil, and castor oil) to a different container.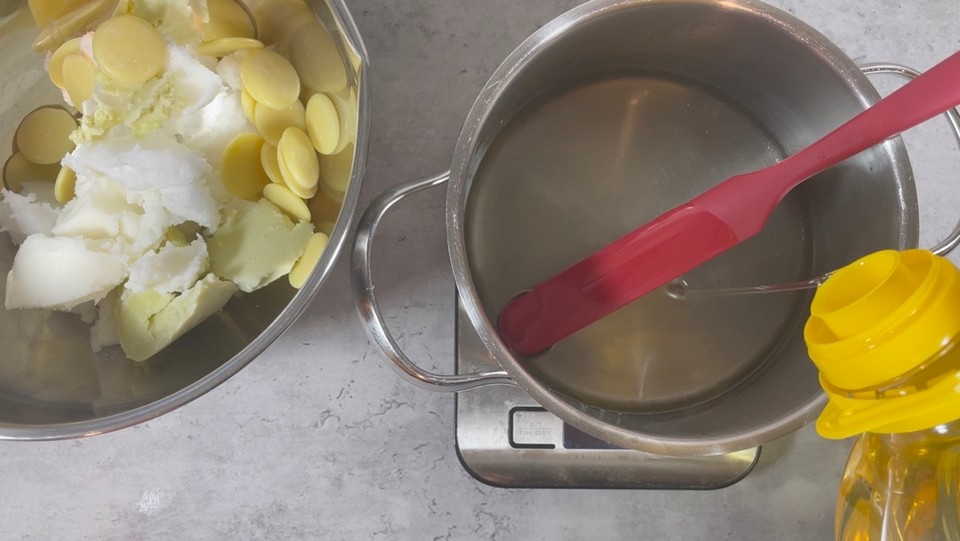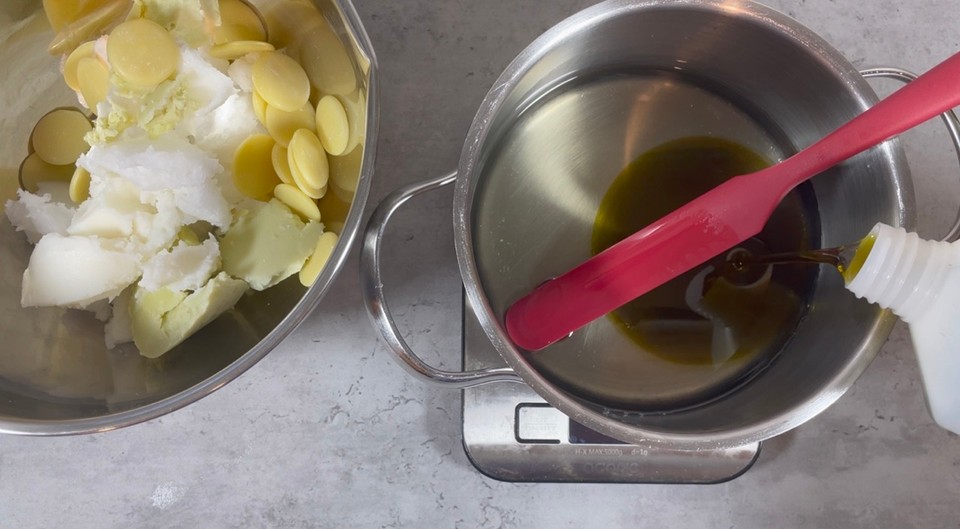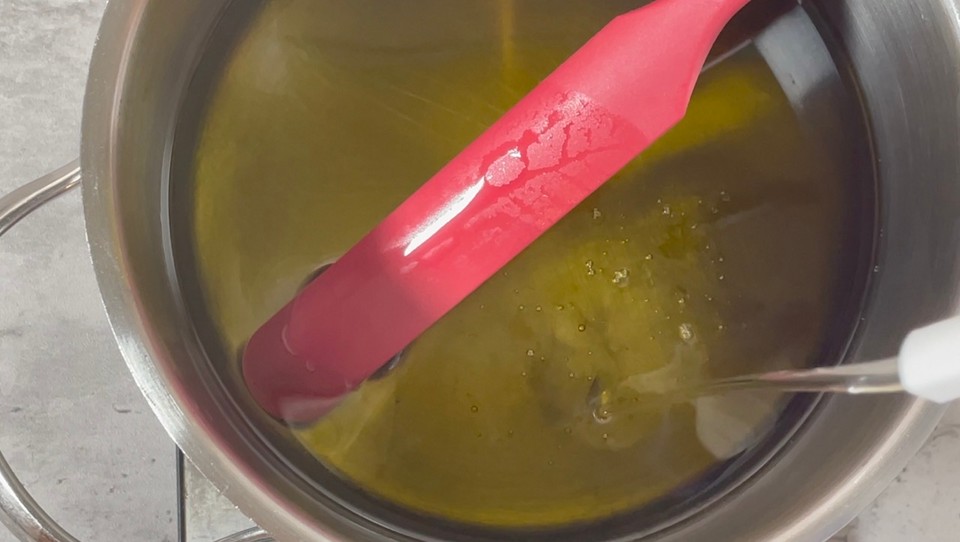 Pour the lye solution (sodium hydroxide+water) onto the hard oil and butters. This is called the heat transfer method. The hot lye solution will melt the hard oil and butters.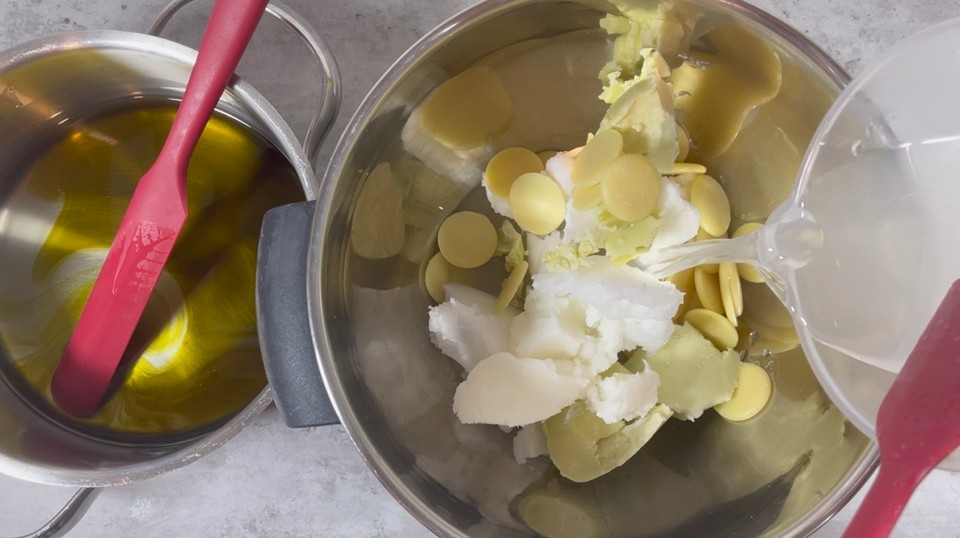 Mix the hard oil and butters with the lye solution.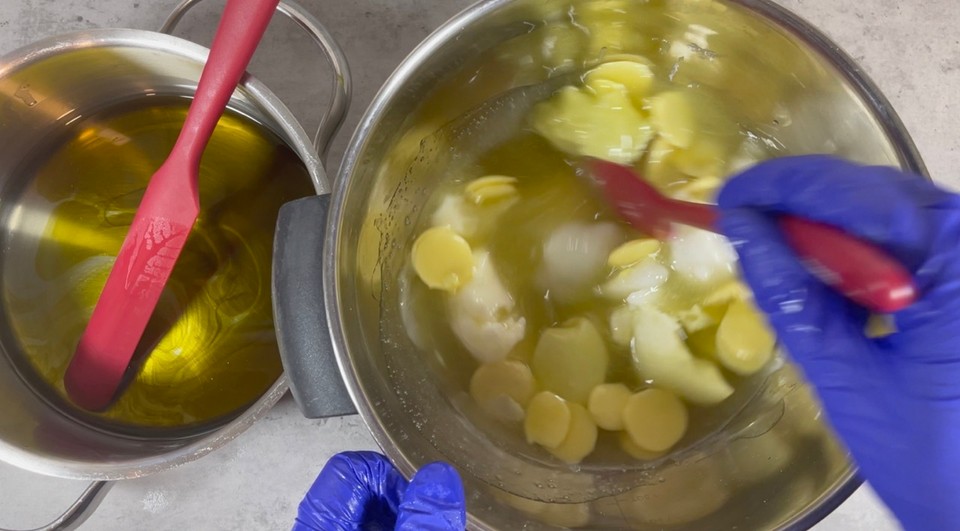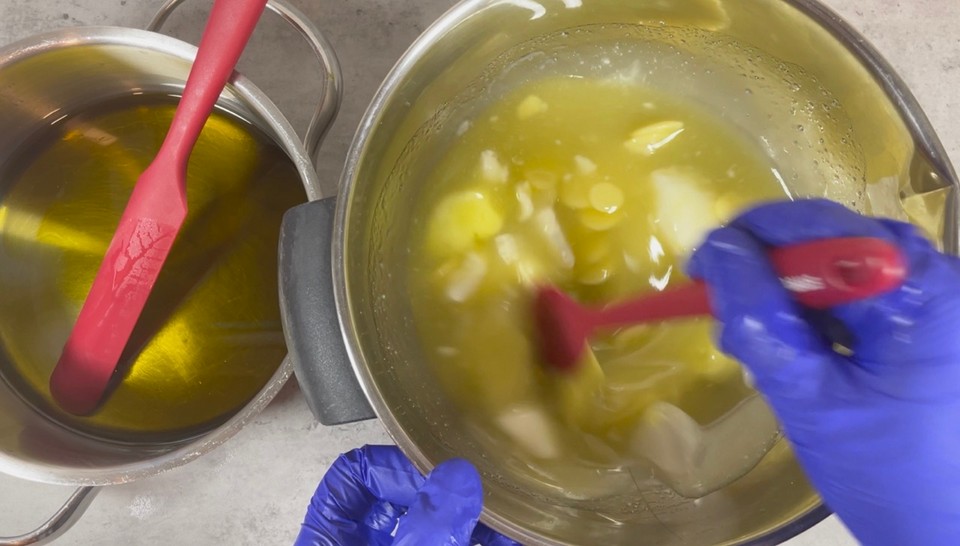 Meanwhile, prepare the clay, add distilled water to hydrate the clay, mix to create a smooth texutre.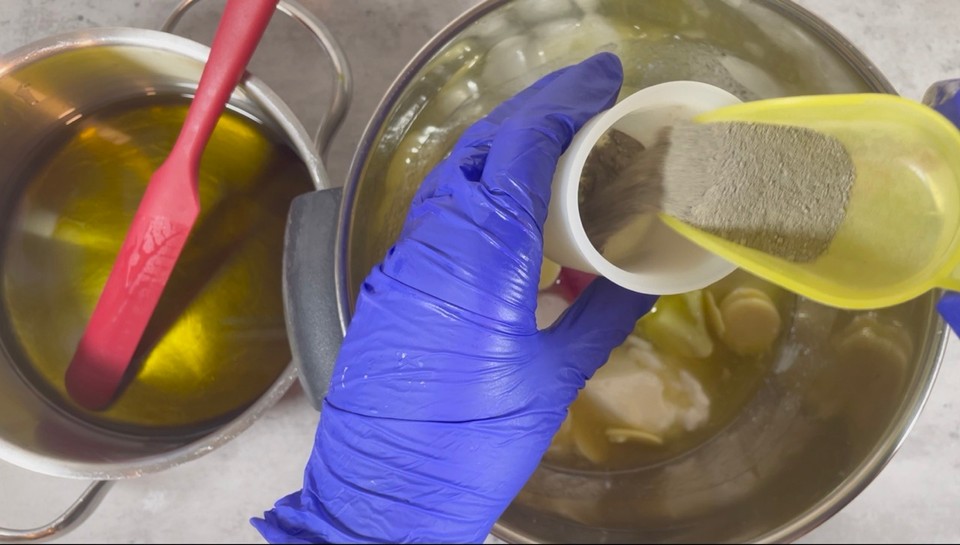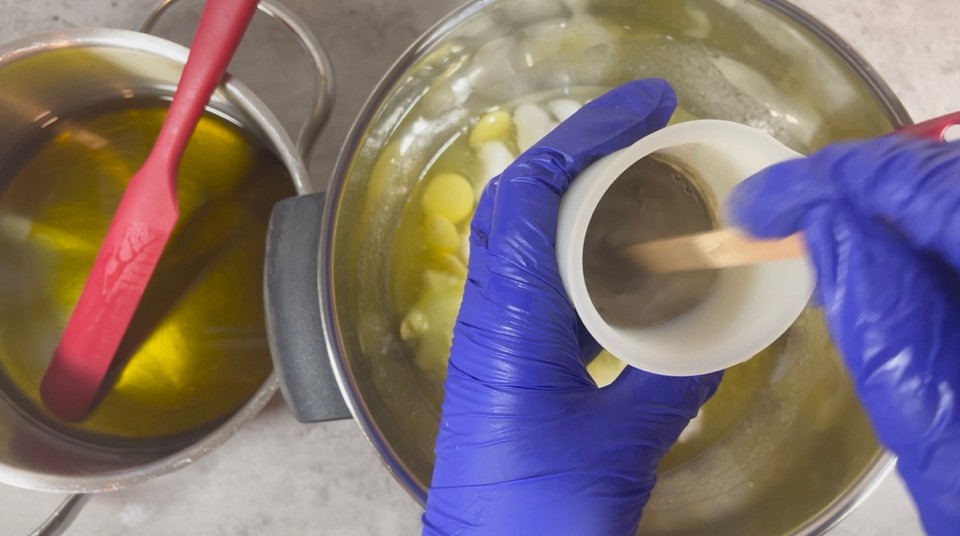 After some time, the hard oil and butters will melt, and this is the time to add the liquid oils.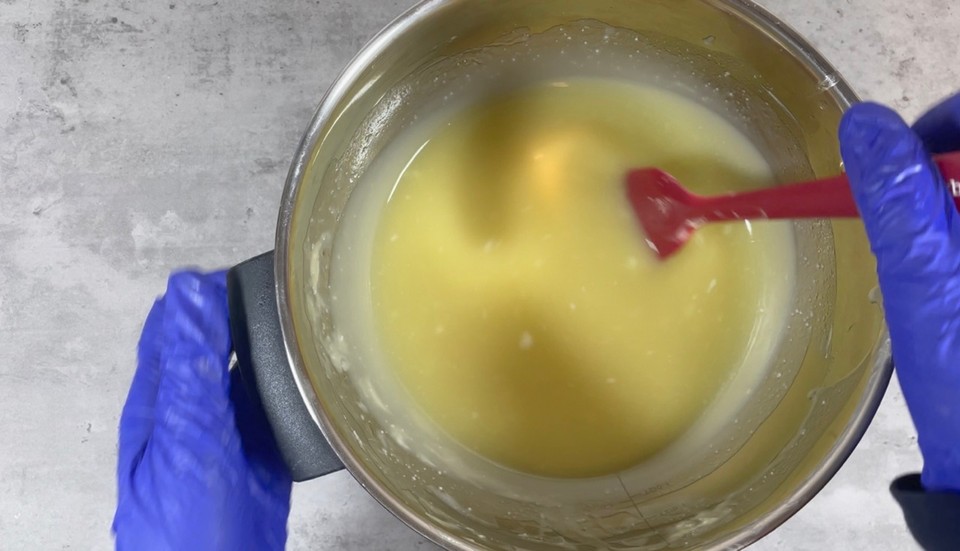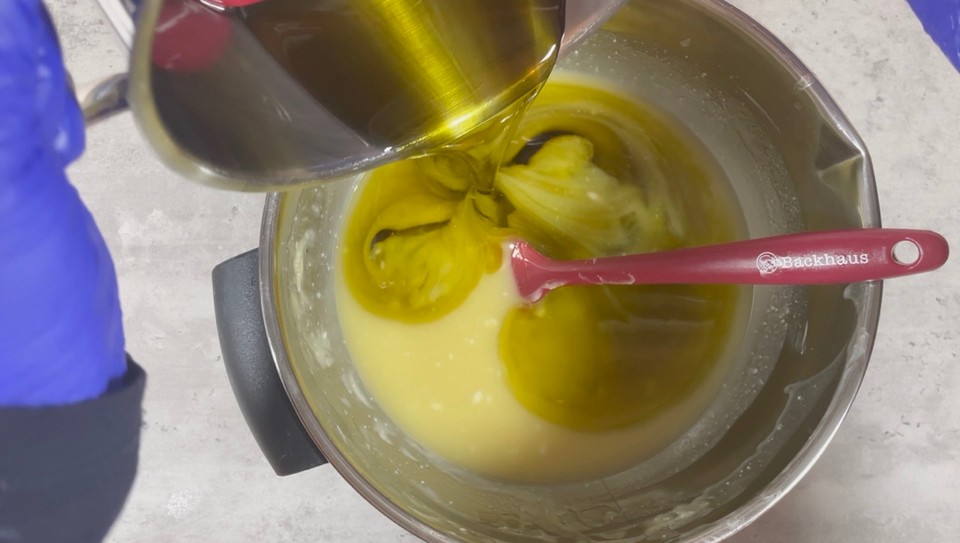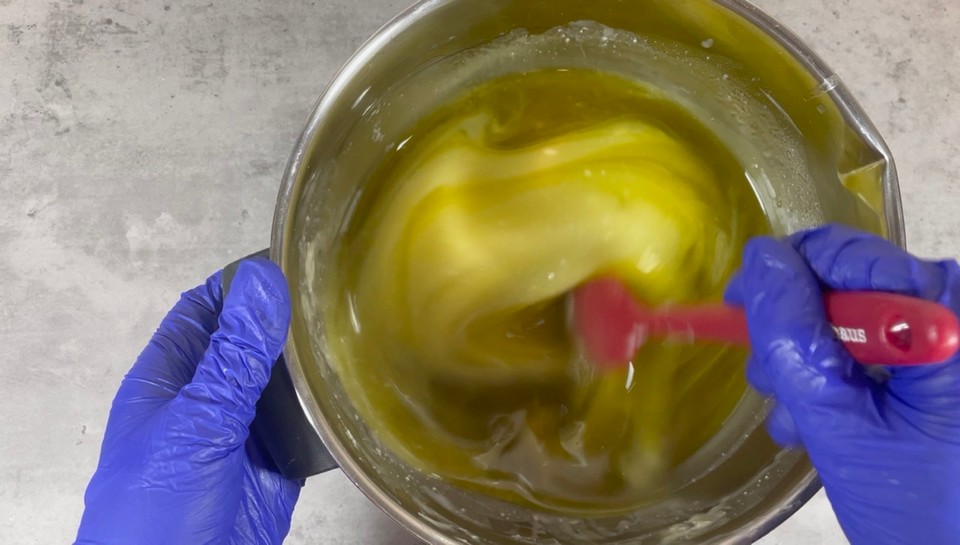 Mix everything to combine. Use an immersion blender to reach a light trace.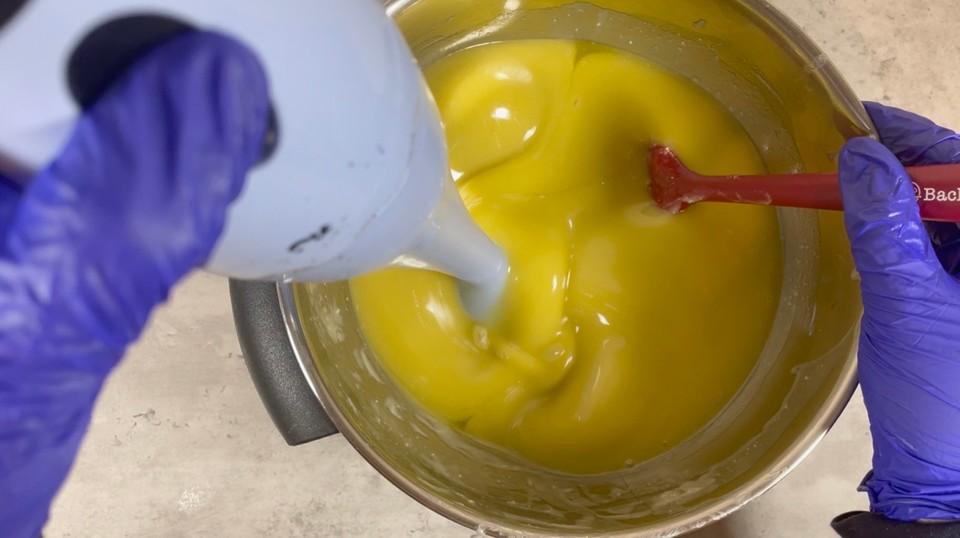 Add the clay and mix to combine.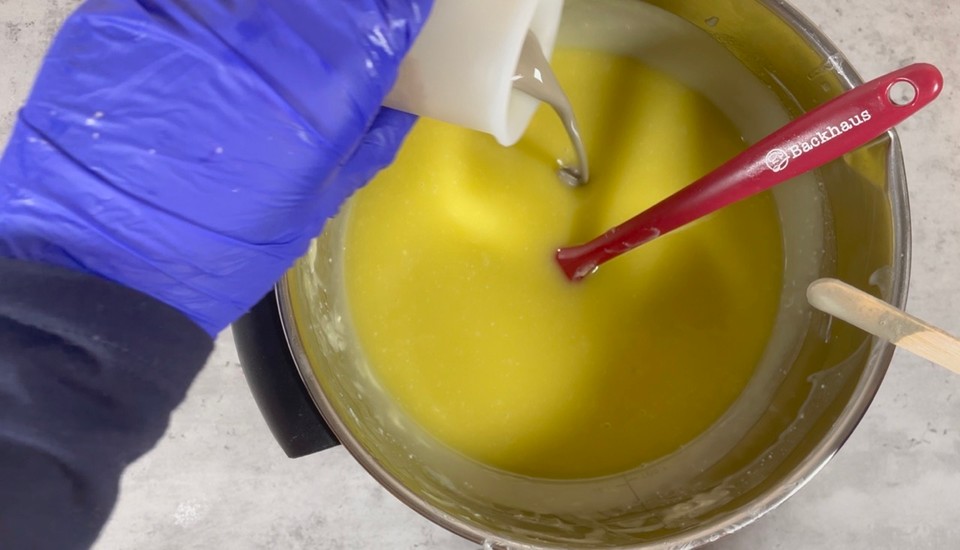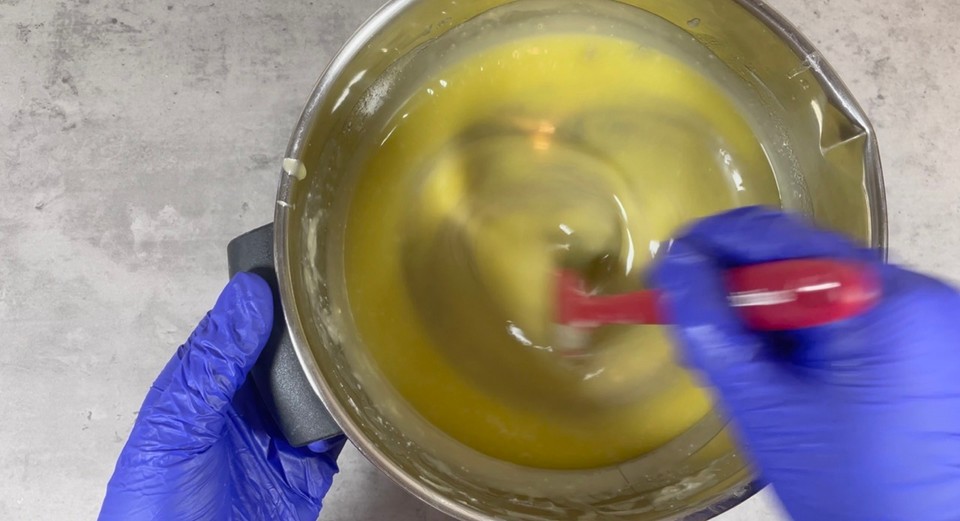 Add the essential oil and mix to combine.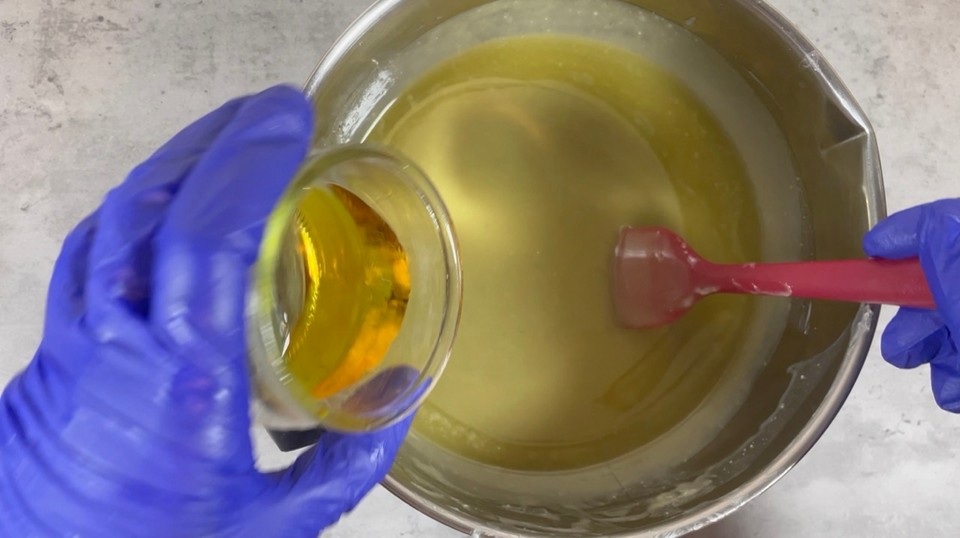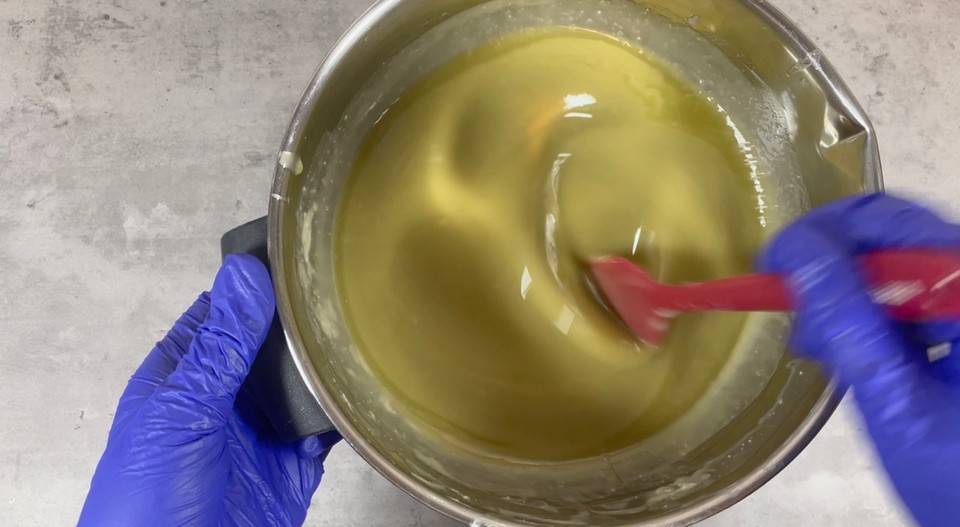 Give another pulse or tow with the immersion blender to reach a medium trace.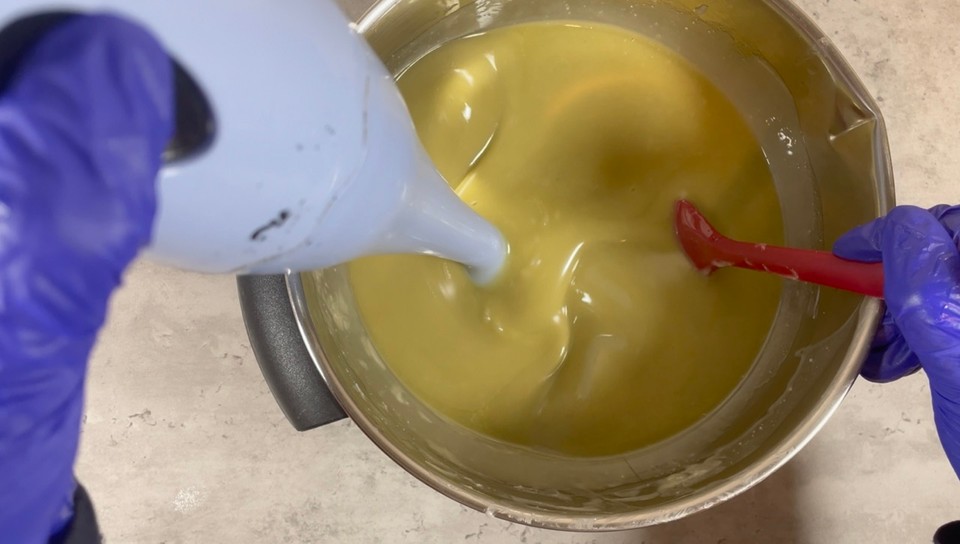 Pour into silicone molds.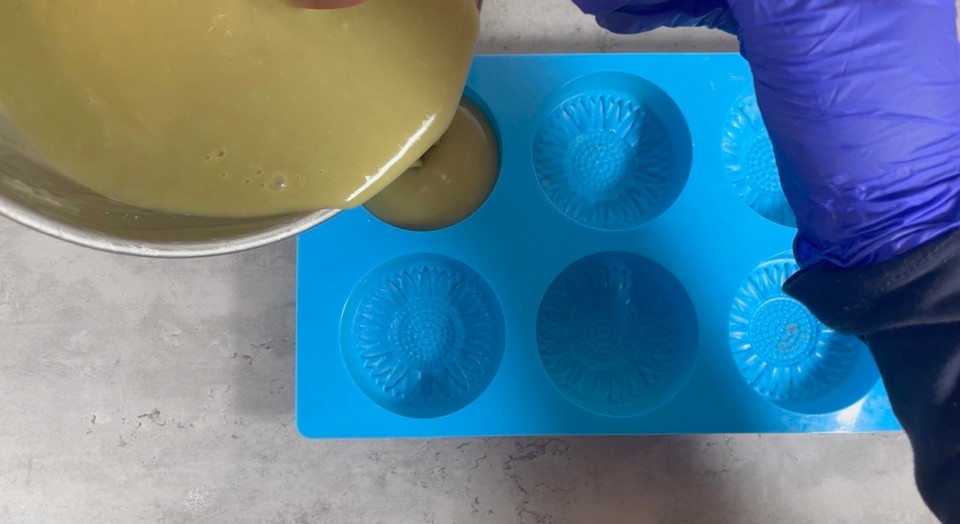 Wait 24-48 hours before unmolding the soaps. This recipe creates softer bars, so you might want to unmold them after 36-48 hours.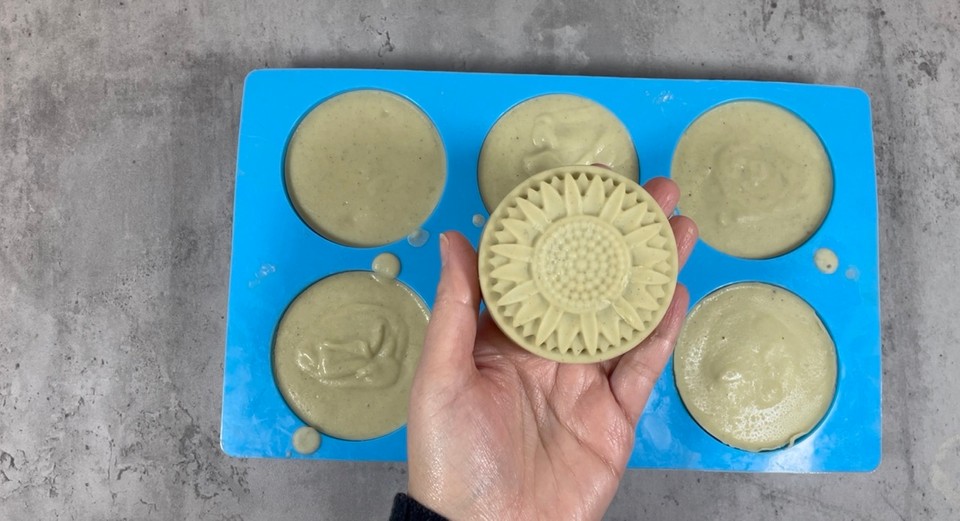 Let the soaps cure for 3-6 weeks before using them.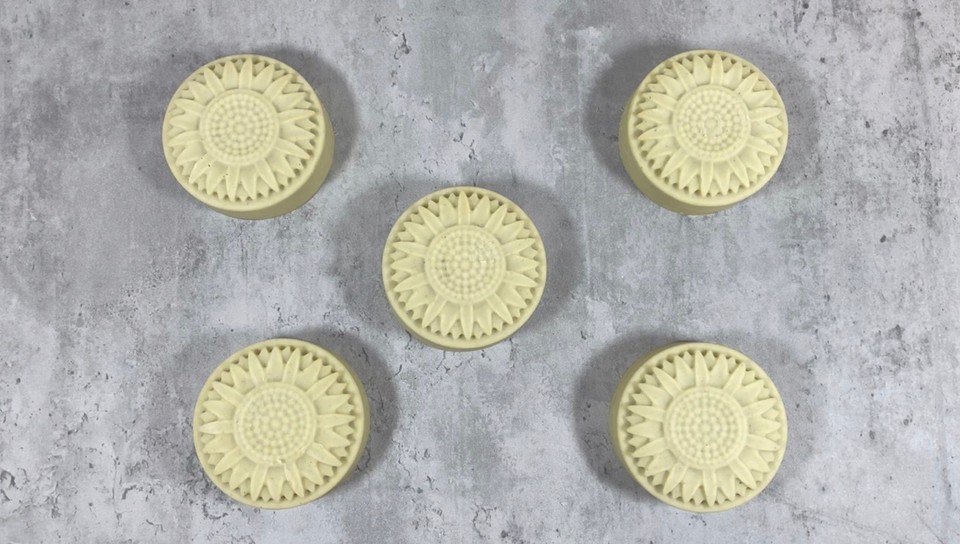 Related articles: