This camomile face cream is super easy and simple, making it great for beginners and those who don't have an entire cosmetic inventory.
In this face cream, I only used emulsifying wax to combine oils and water ingredients. I skipped the thickener, which is usually used in creams.
Ingredients:
6 gr Olivem 1000 (emulsifying wax)
4 gr Mango butter
9 gr Grape seed oil
6.5 Camomile oil (Chamomilla Recutita Flower Extract)
68 gr distilled water
2 gr glycerin
2 gr Camomile extract
2 gr Preservative
0.5 gr Camomile essential oil
Method:
We start by placing in one beaker the emulsifying wax, oils, and butter.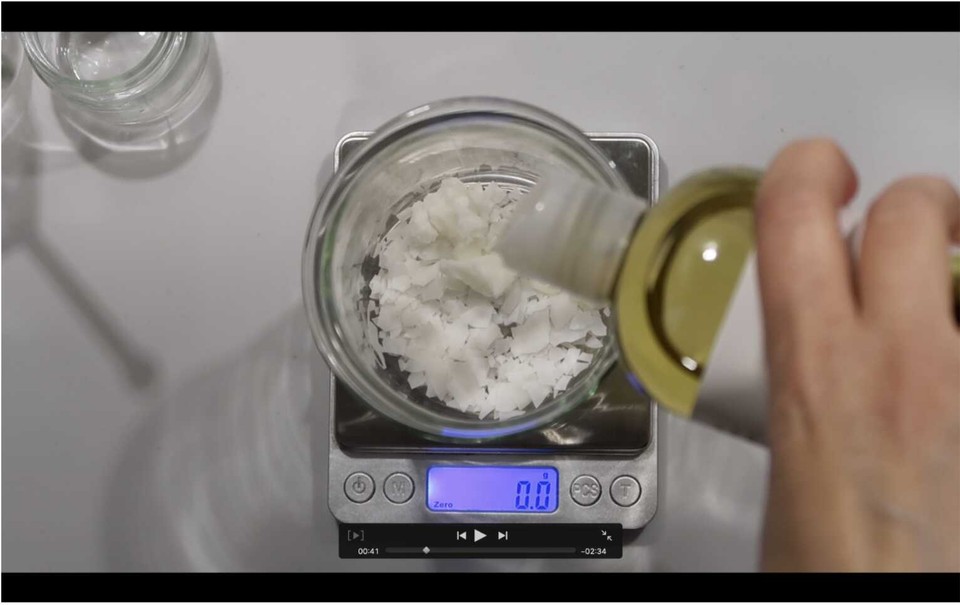 In another beaker we put the distilled water and glycerin.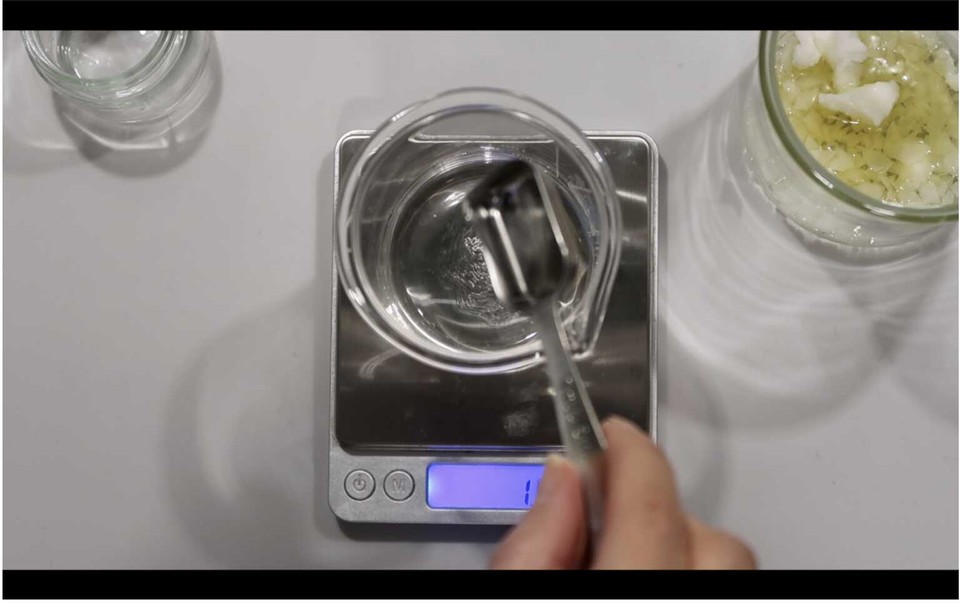 It is recommended to weigh the water before heating it. After the heating process, if some of the water evaporated, we can add it to the beaker by calculating the difference.
In a small beaker or glass jar, we add the extract, preservative, and essential oil. Cover the water beaker with foil and place both beakers in a heat bath on medium heat until the wax with oils and butter are completely melted.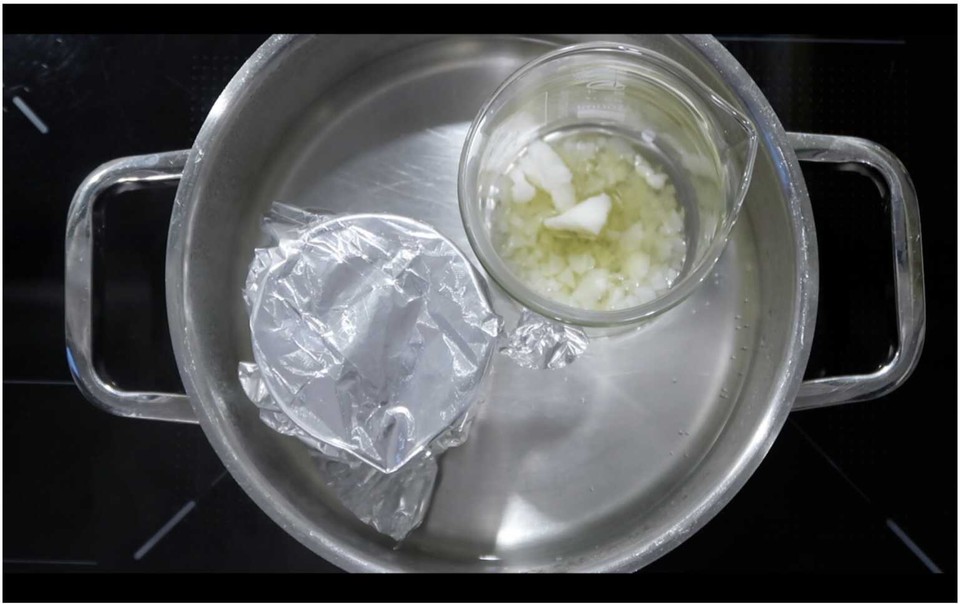 Combine the water beaker with the oils beaker and mix well.
To speed up the cool-down phase, use an ice bath or wait until the temperatures go down.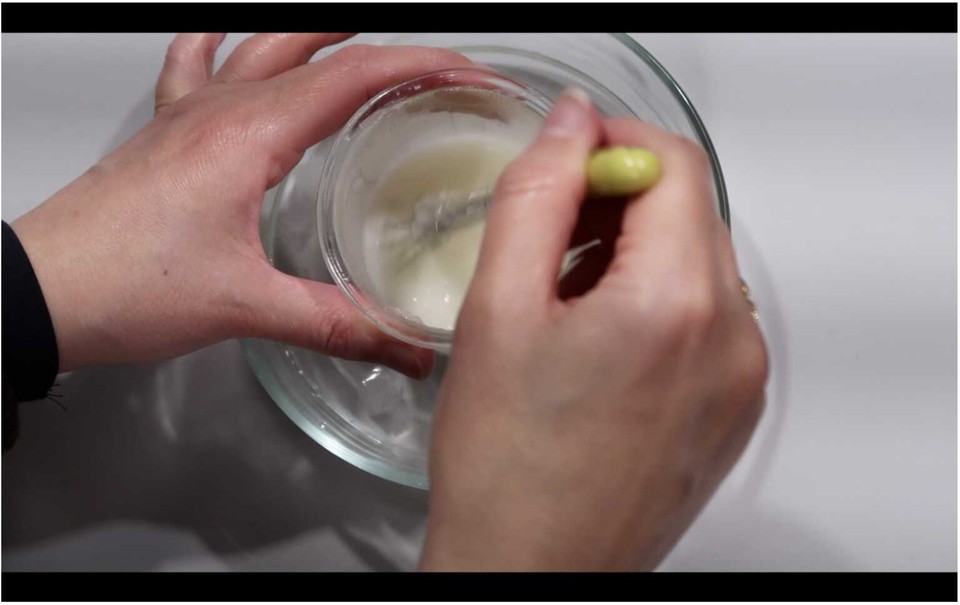 Once the temperature goes down to 40 degrees celsius or less, we can add our extract, preservative and essential oil.
Mix everything together and move to a container of your choice.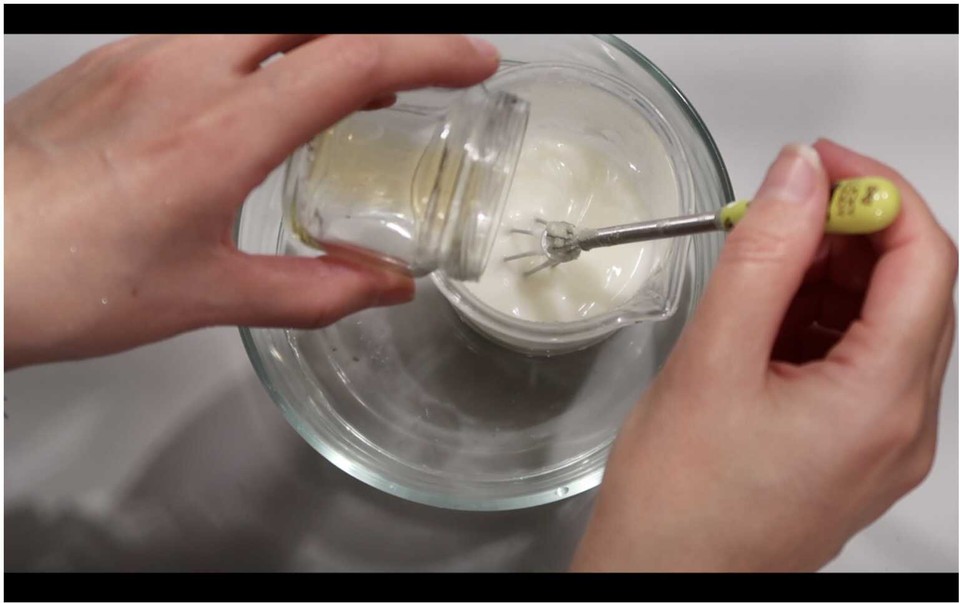 Some notes:
You can substitute the Mango butter with Shea butter.

Glycerin can be substituted by other humectants, such as honey.

You can substitute the oils to any other carrier oil you prefer, such as sweet almond oil, hemp oil, or macadamia oil.

You can skip the Camomile extract and just add more water to the water phase. If you want a scent-free cream, just skip the essential oil and add 0.5 gr to the water phase.

I used Leucidal liquid as my preservative, so if you choose another preservative, check the percentage recommended by the supplier and add accordingly. (If you need to change the formula due to a different percentage of your preservative, just add or subtract this percentage from the distilled water amount).

This cream shelf life is up to three months if you're using Leucidal liquid for a preservative.