This recipe is for liquid shampoo. If you prefer to make a solid shampoo bar, please check the "hair" category. I have uploaded many recipes for solid shampoo bars.
A clarifying shampoo is formulated to remove residue from the hair. Therefore it will be more cleansing than other types of shampoos.
This recipe is great for straight to wavy hair, especially for greasy hair. If you want to know more about hair types and each type's needs please check out this post here.
This clarifying shampoo can also be used for curly hair (with a lot of leave-in products that buildup on the hair). Although curly hair will usually benefit more from shampoos for curly/dry hair, any hair needs a good cleansing with a clarifying shampoo every once in a while.
I combined two different types of surfactants in this recipe. The first one is Coco glucoside. Coco glucoside is a natural non-ionic surfactant that's derived from coconut. Coco glucoside provides a good foaming lather without causing scalp irritation like other harsh surfactants. Coco glucoside can also emulsify small amounts of oil into water-based products.
The second surfactant is Cocamidopropyl betaine, an amphoteric surfactant that helps boost the foam and increases the mildness of the shampoo. Although this is a clarifying shampoo, I still want it to be gentle and not too harsh on the hair and scalp.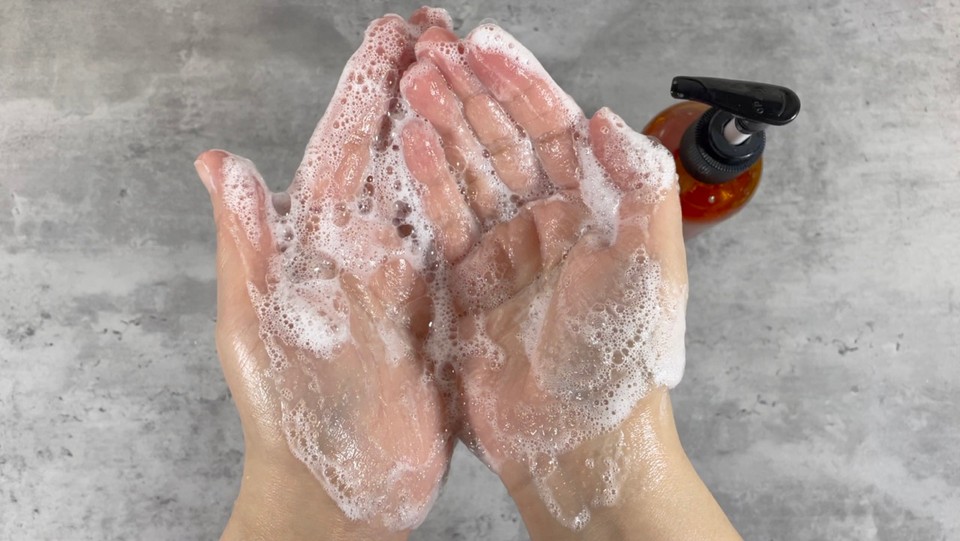 To thicken the shampoo, I use clear xanthan gum. If you use regular xanthan gum, your shampoo will not be transparent but opaque.
I use eucalyptus hydrosol. Eucalyptus is known to help stimulate the hair follicles. I also use eucalyptus essential oil, which can help with dandruff and itchy scalp. I like to combine eucalyptus essential oil with rose essential oil, which is known to help promote hair growth. Together all these ingredients give a great scent to the shampoo.
Can we use this shampoo as a shower gel? Totally yes. You can use it for your body as well as your hair.
For more information and alternatives, please check the notes below. This recipe is for 200g.
Ingredients:
Phase A
Hydrosol or distilled water 128g
Glycerin 12g
Xanthan gum clear 2g
Mica color (optional)
Phase B
Coco glucoside 36g
Essential oil or fragrance oil 2g
Preservative (Preservative 1388 ECO) 4g
Cocamidopropyl betaine 16g
Citric acid solution to lower the PH level (5g citric acid dissolved in 5g distilled water) for more information on PH adjustment check this post here.
Method:
Add the hydrosol into a container.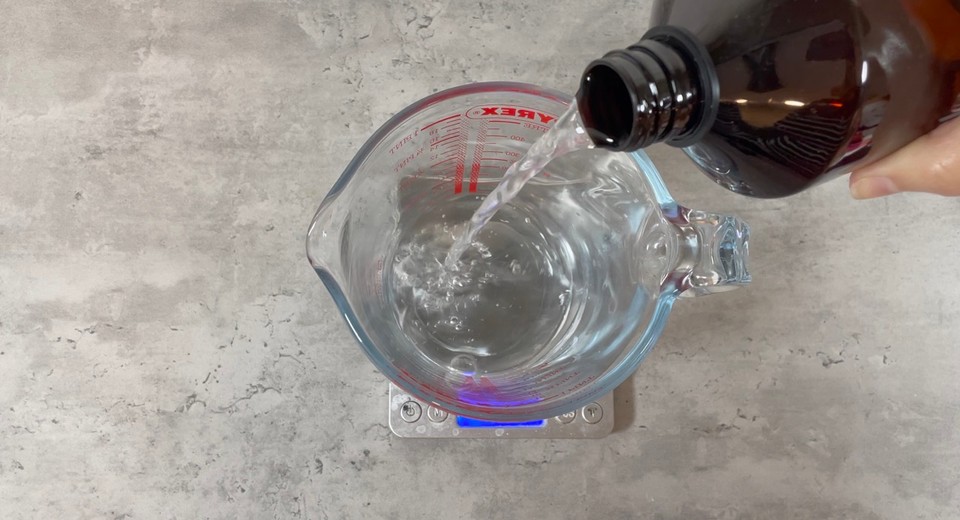 In a different small container, add the glycerin.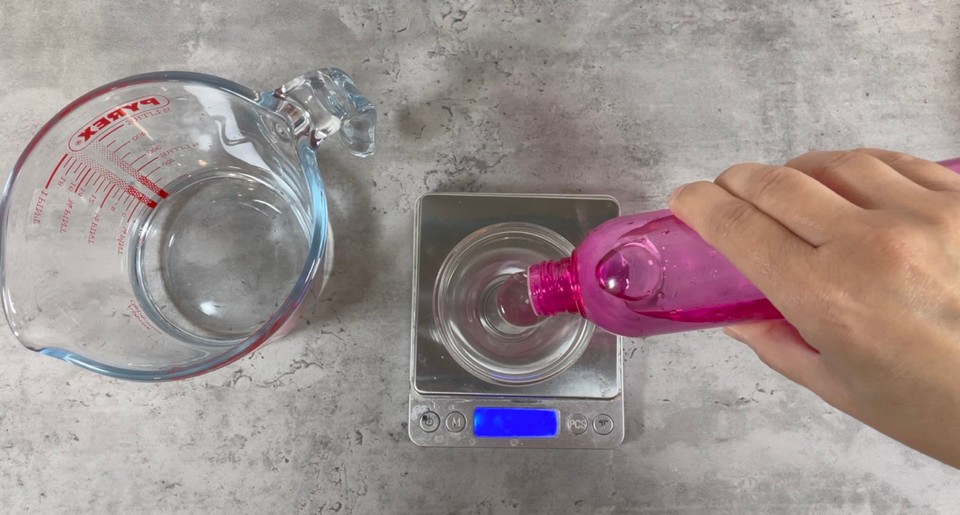 Add the xanthan gum clear to the glycerin and mix to make a slurry.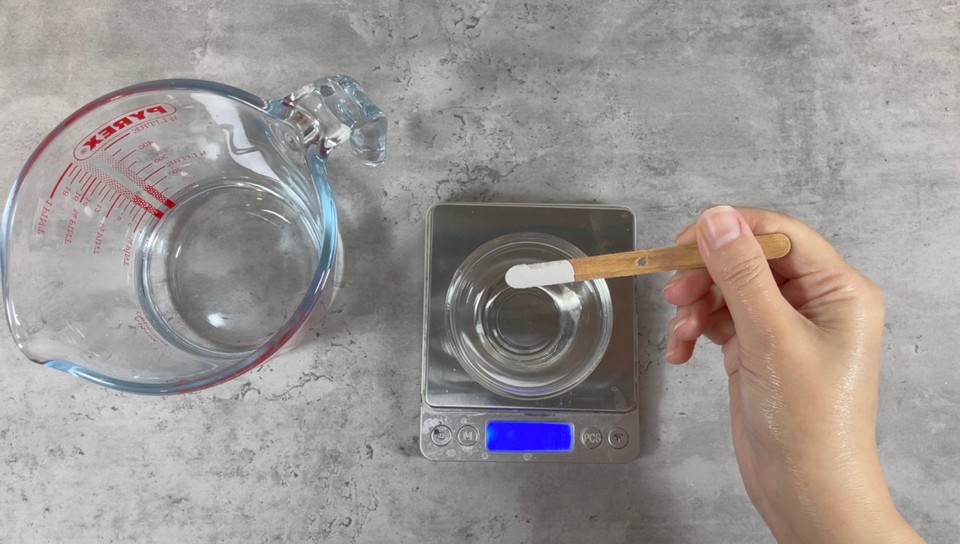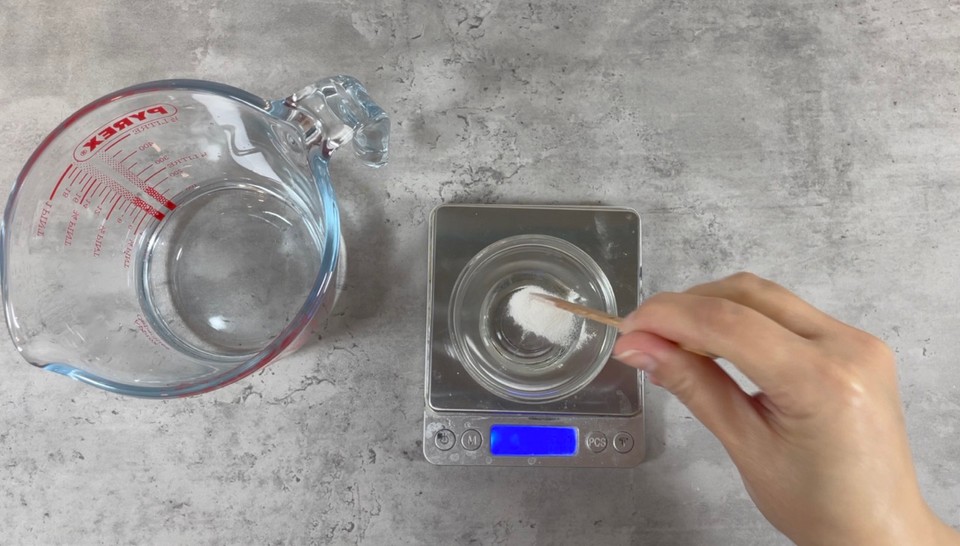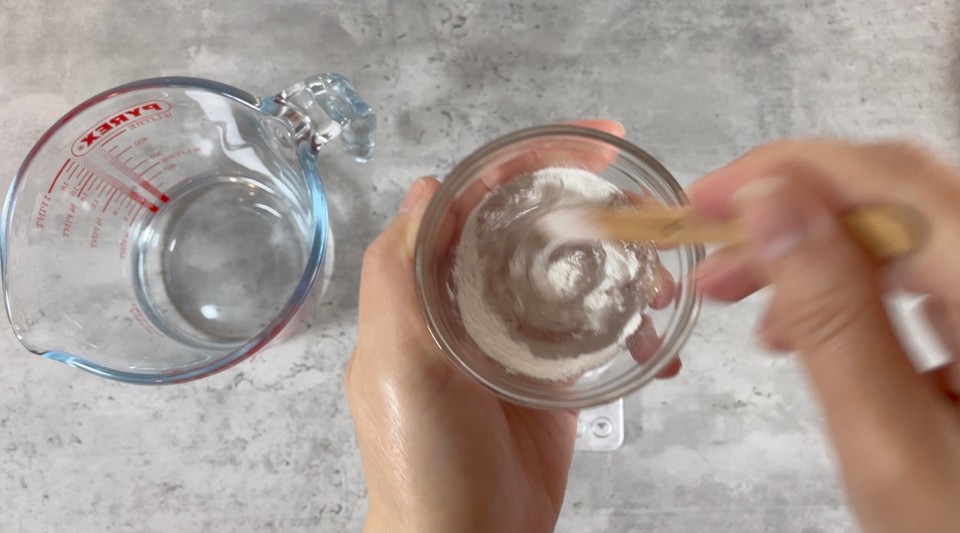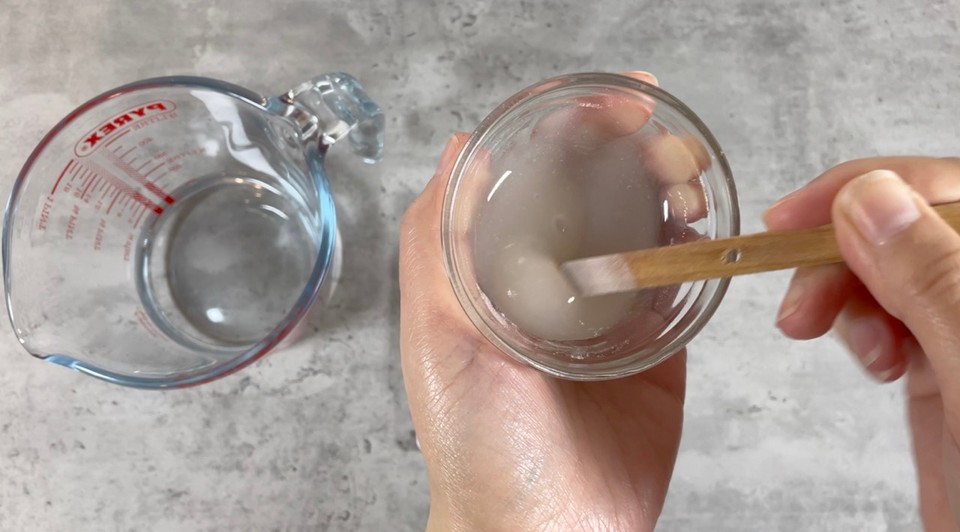 Add the slurry to the hydrosol and mix using a whisk to combine.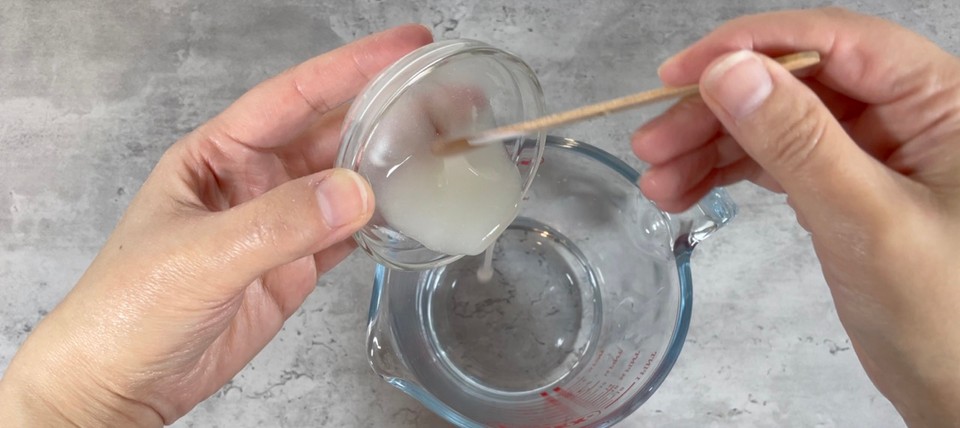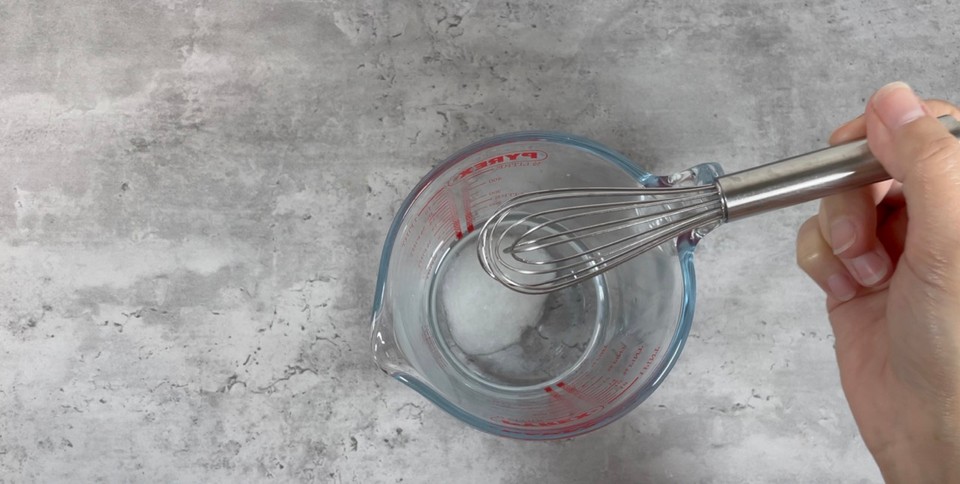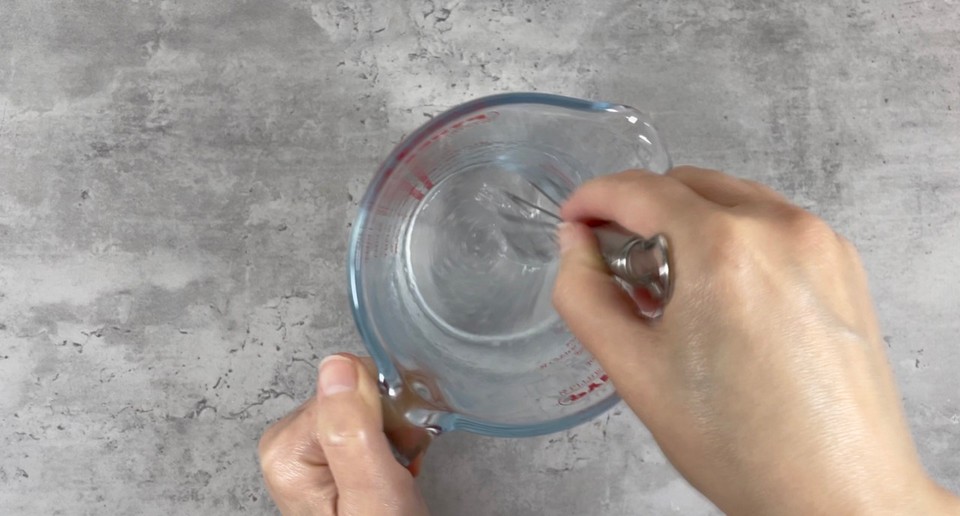 If you want to add mica color, add mica to Phase A and whisk to dissolve the mica completely.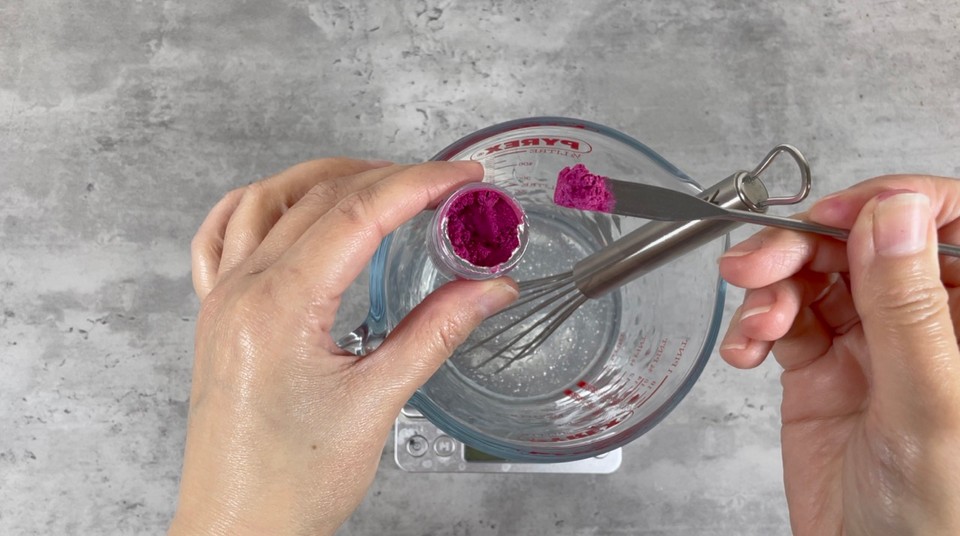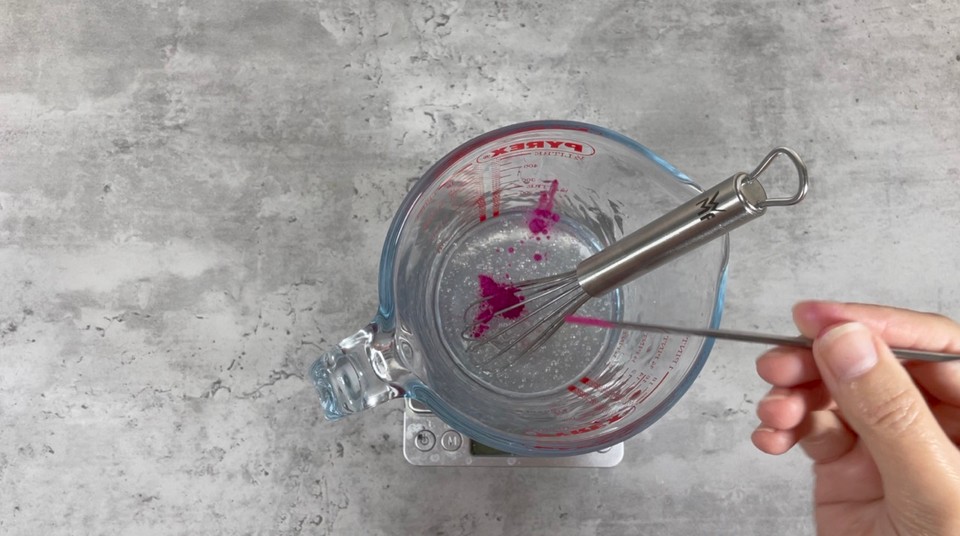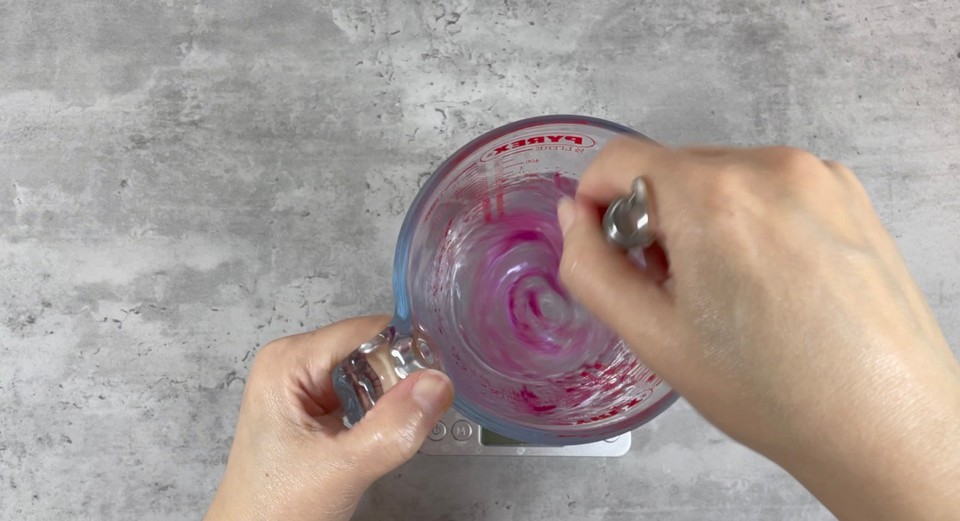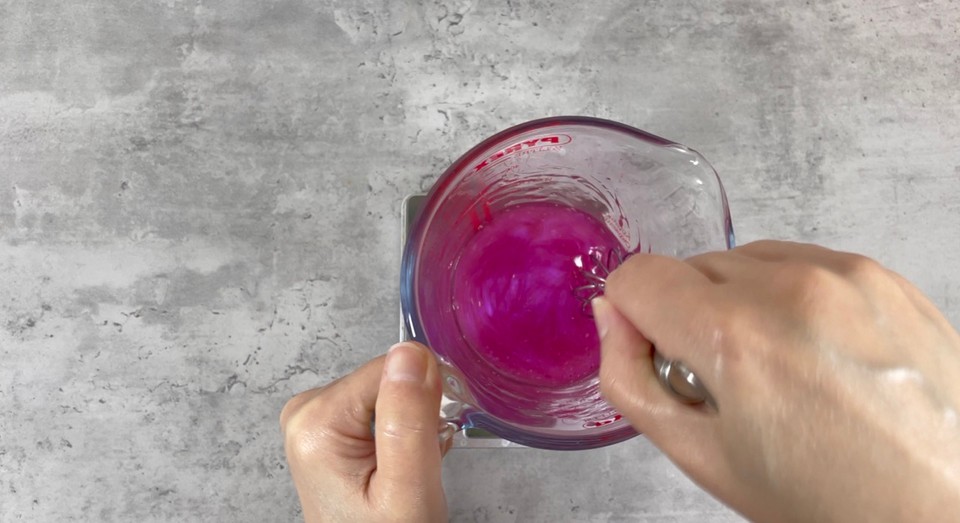 In a different beaker, add phase B. Start with coco glucoside.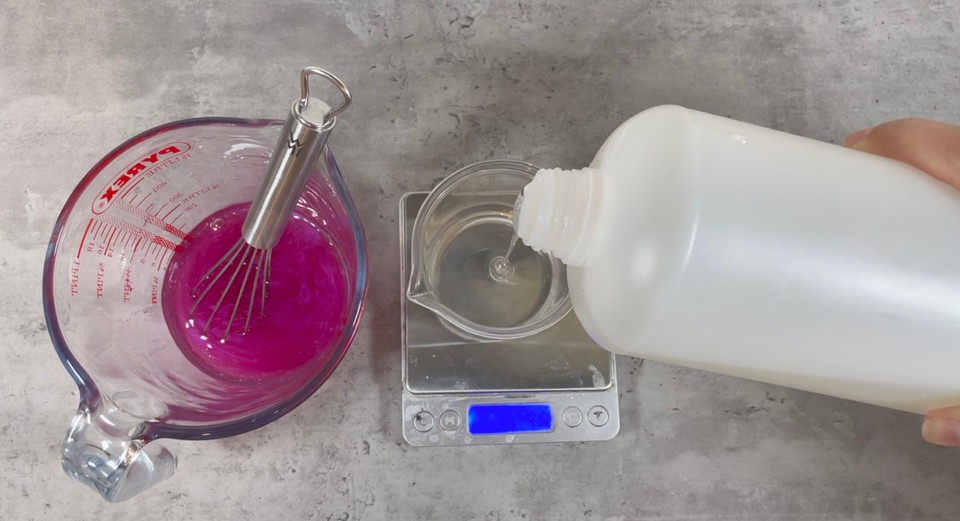 Add the essential oil (or fragrance oil) to the coco glucoside and stir gently to combine. (do not stir too fast, try to stir gently to avoid creating foam).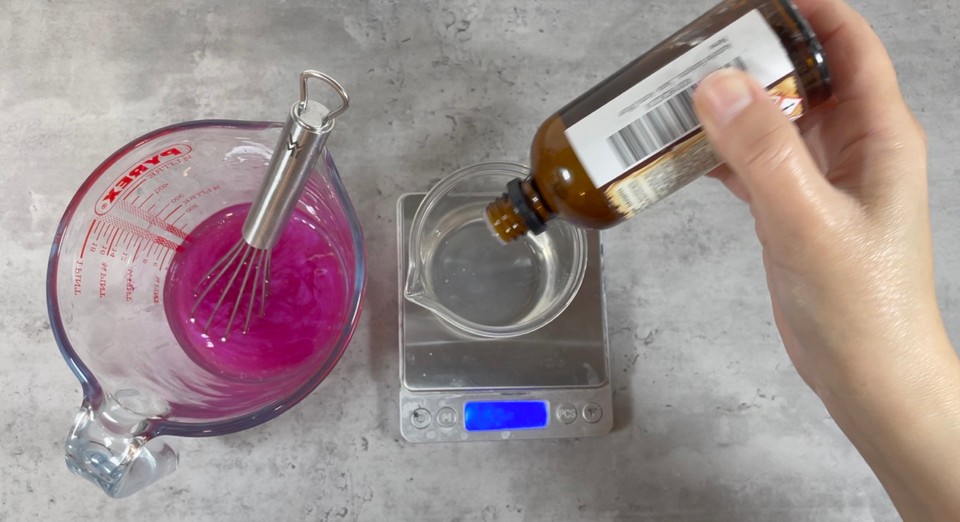 Add the preservative to phase B and stir to combine.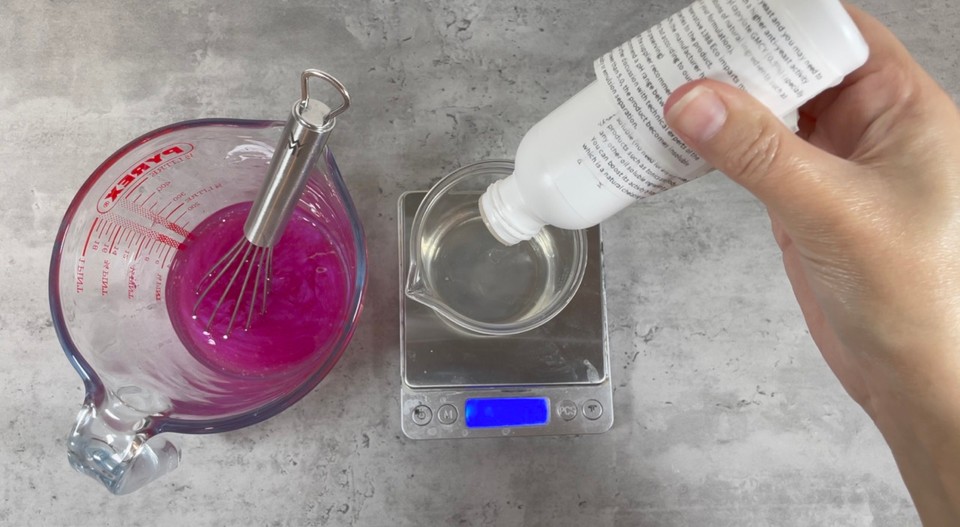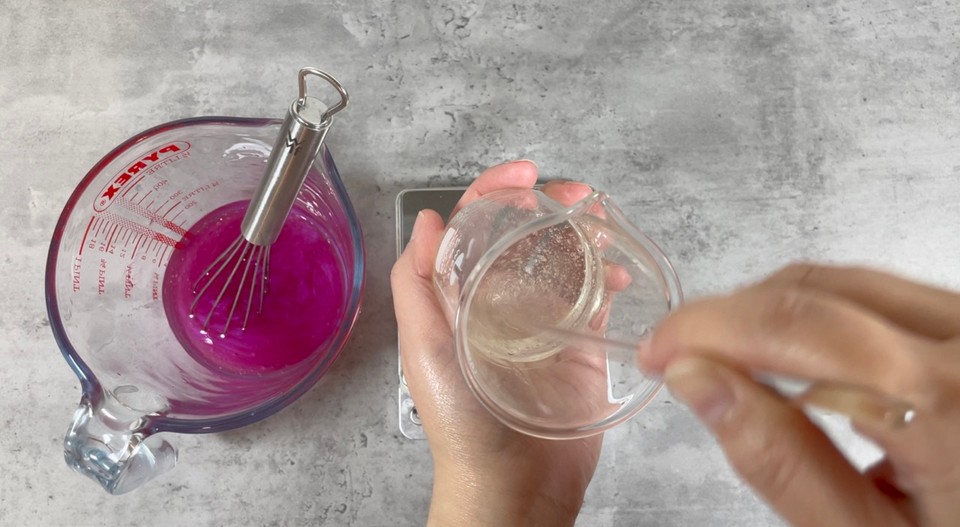 Add Cocamidopropyl betaine and stir gently.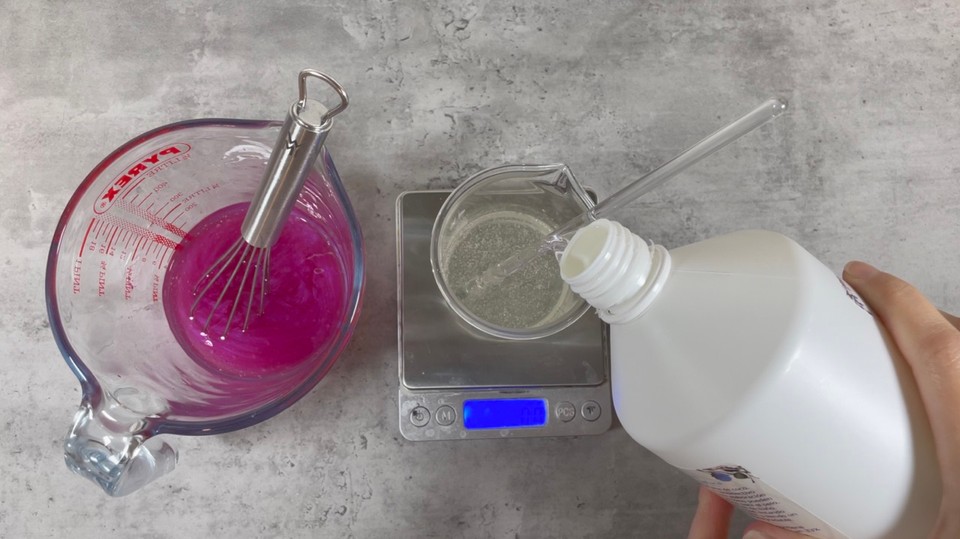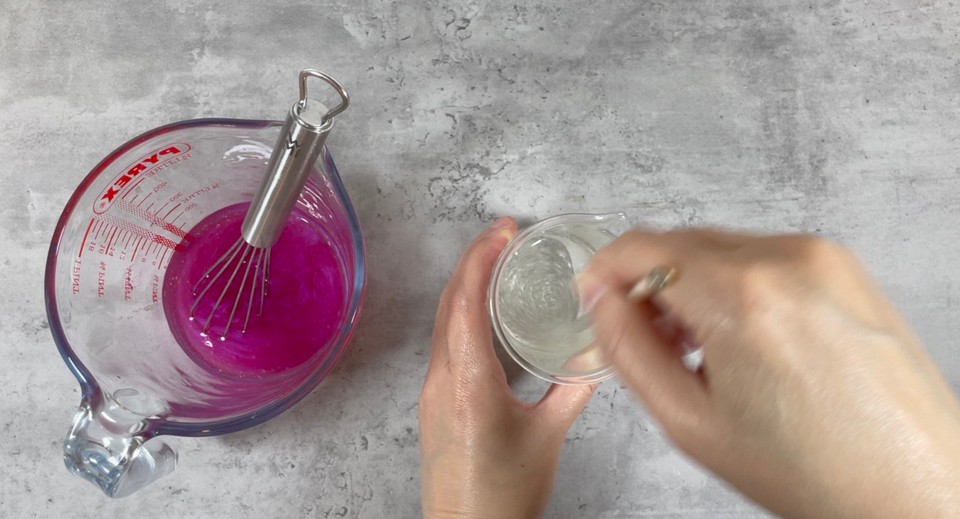 Pour phase B into phase A. Mix gently to combine.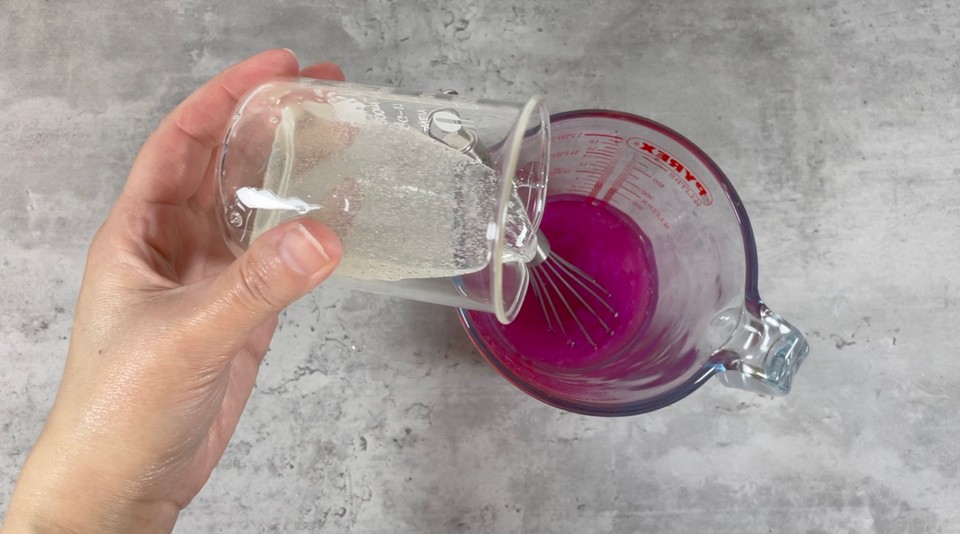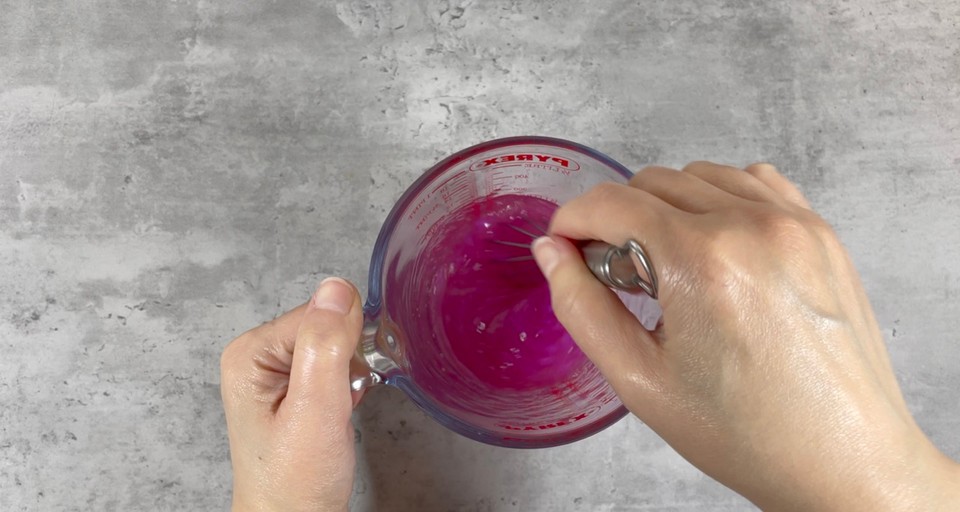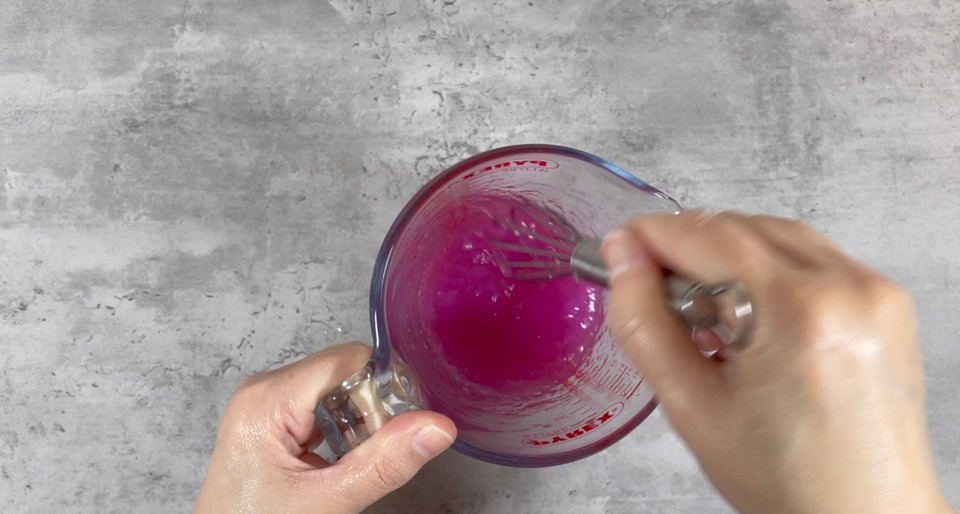 Check the ph level (1g of the shampoo plus 9g of distilled water mixed).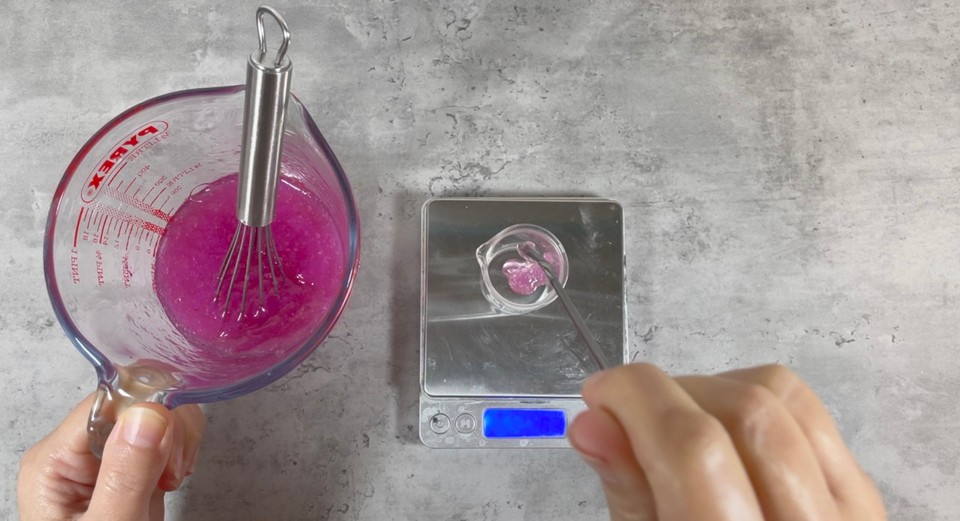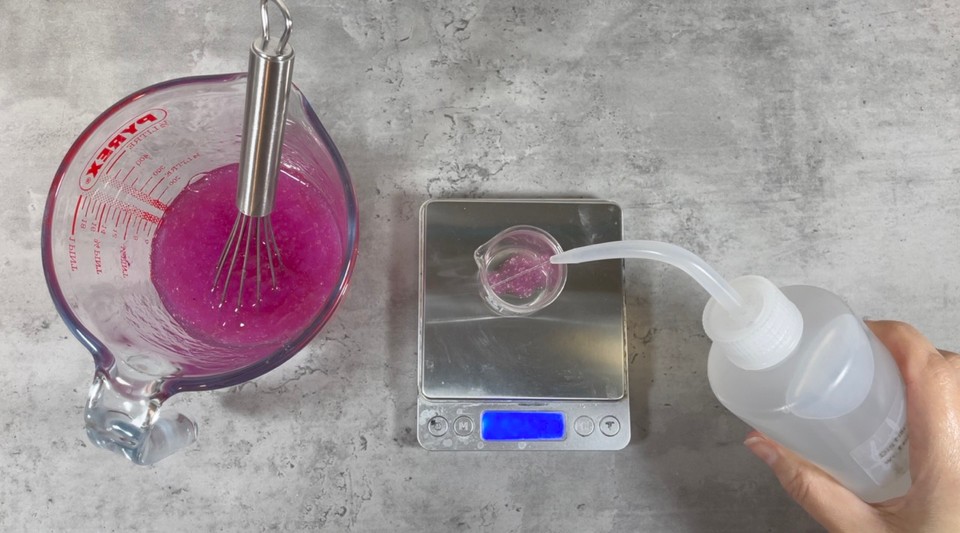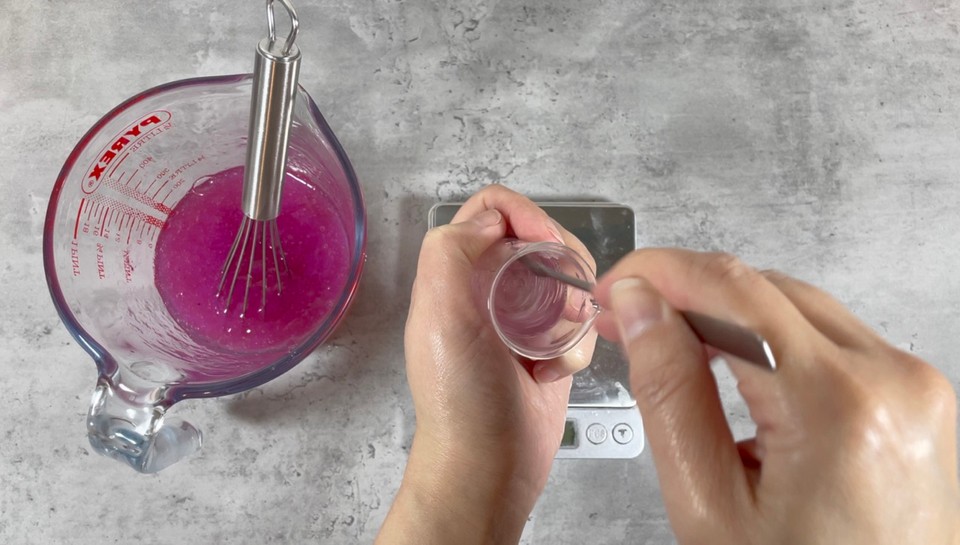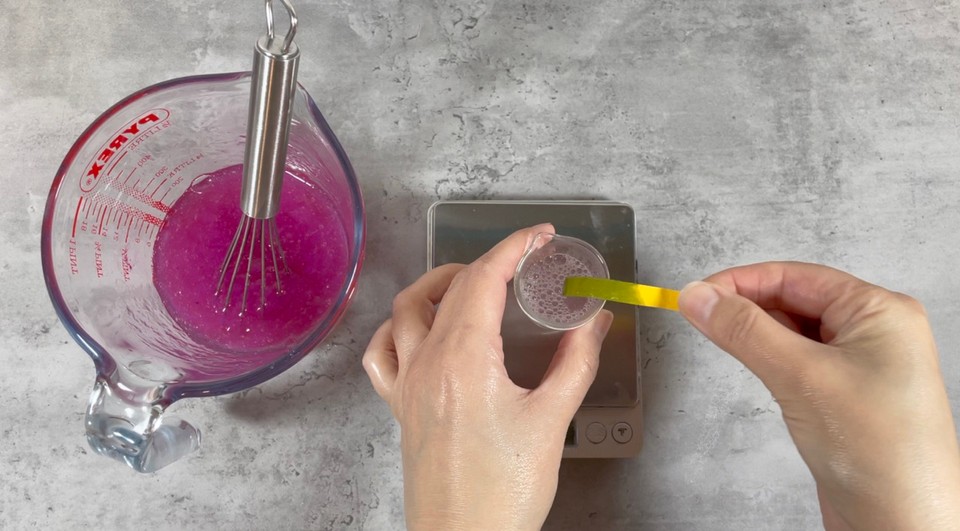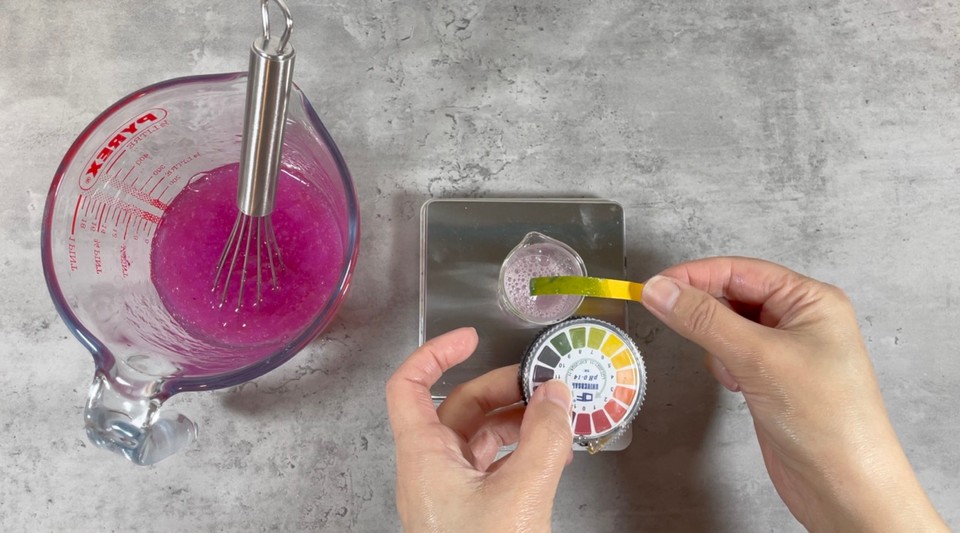 Use the citric acid solution to lower the ph. Start with 6-8 drops of the citric acid solution, mix gently to combine the citric acid solution into the shampoo. Recheck the ph and add more citric acid solution if necessary. Repeat this process until you reach the ph you want. I recommend between 5-6 ph level. (The citric acid solution is 5g of citric acid dissolved in 5g of distilled water). To learn more about ph adjustments please check this post here.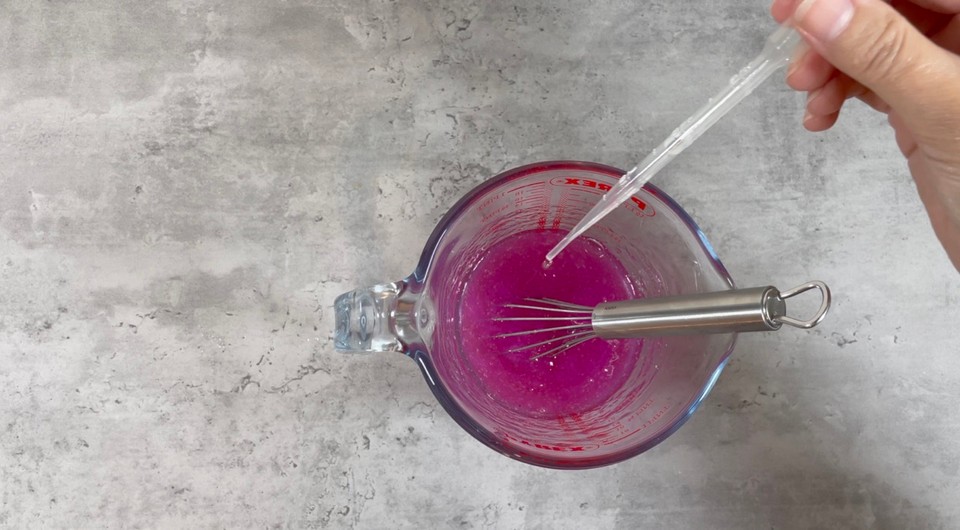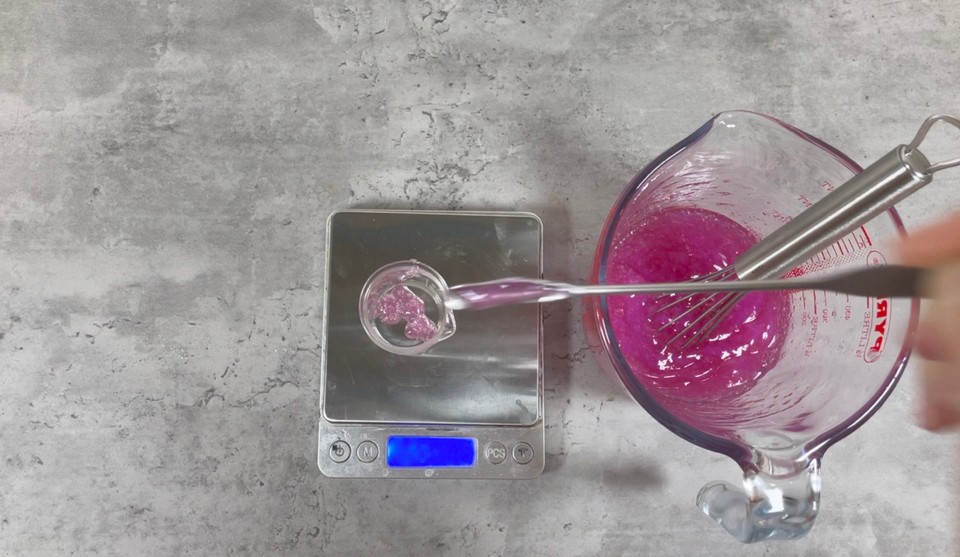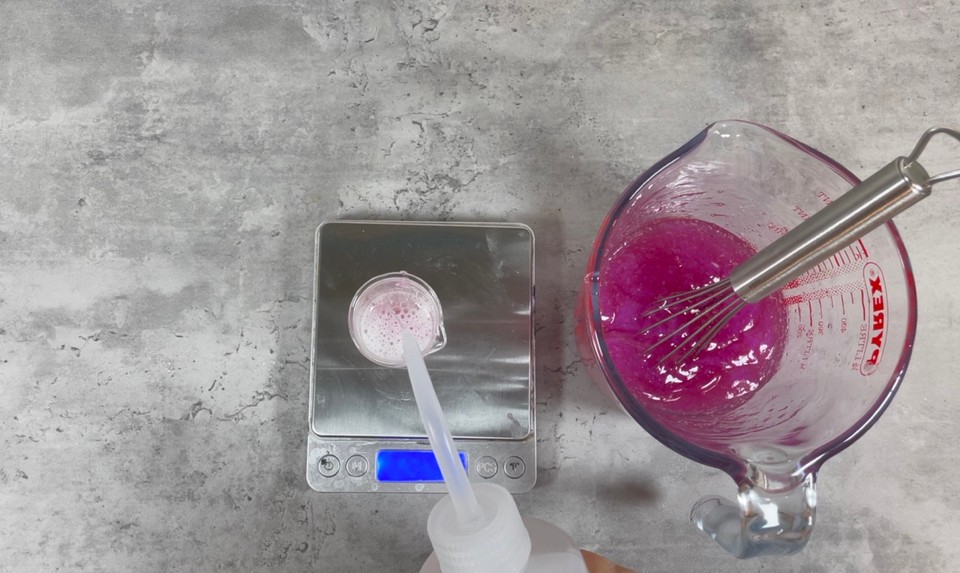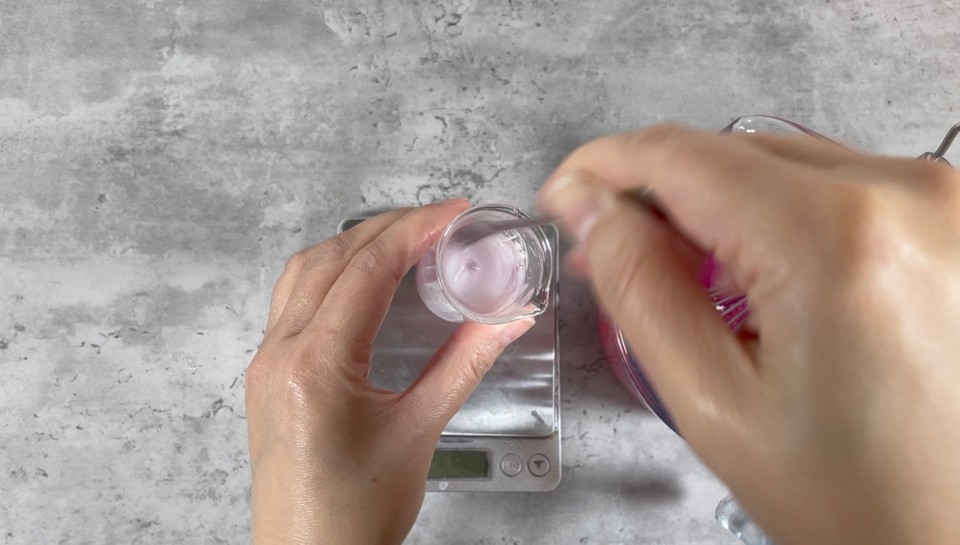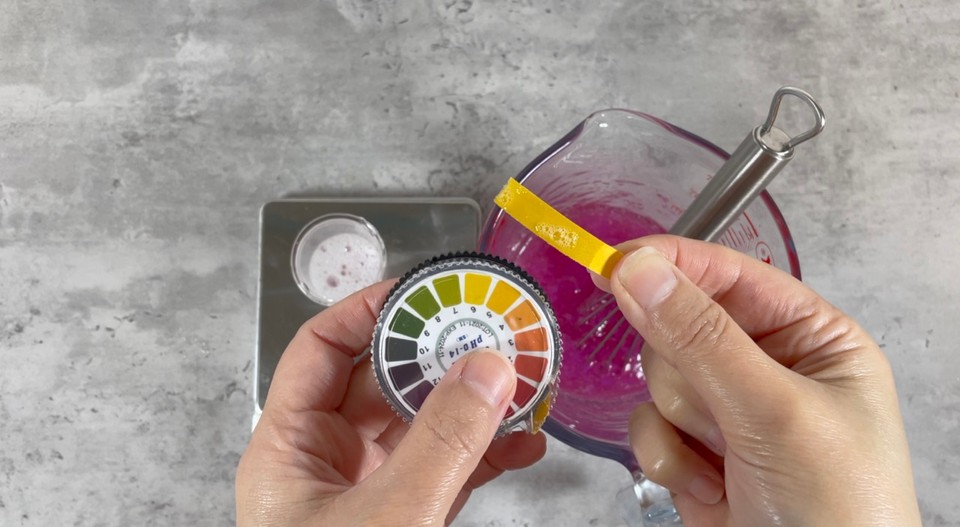 Move the shampoo into a pump container or a squeeze bottle.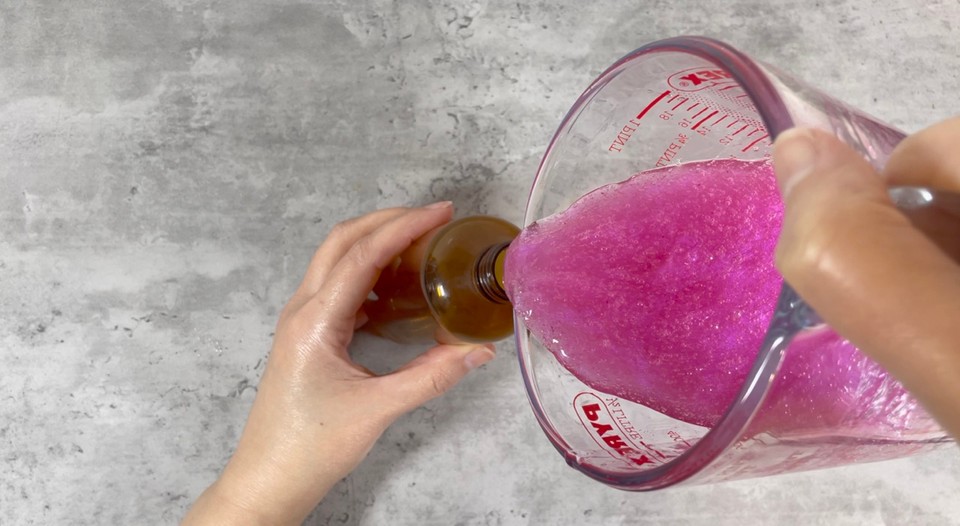 The shampoo is ready to be used. This shampoo shelf life is four months.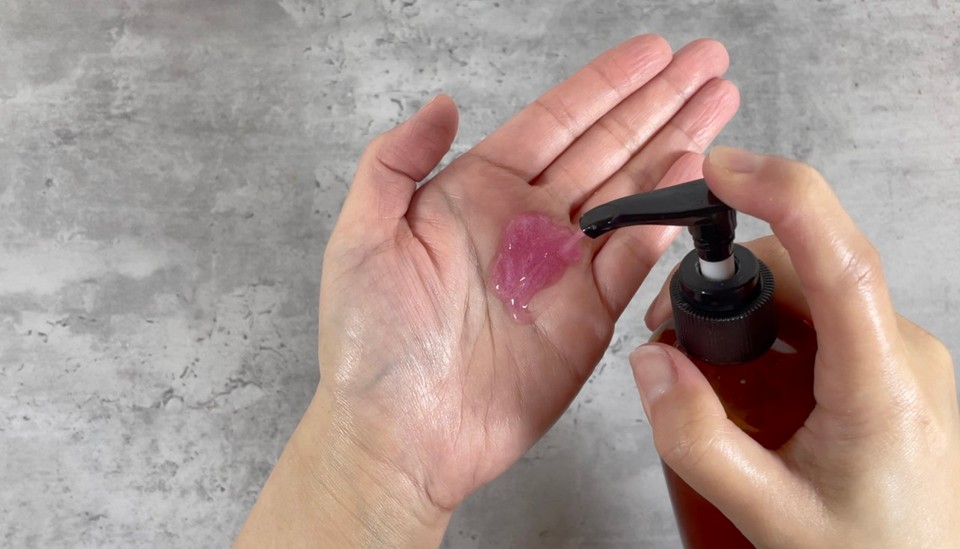 Notes:
You can replace the eucalyptus hydrosol with any hydrosol you prefer. Or you can use distilled water instead.

If you don't have xanthan gum clear, you can use regular xanthan gum. The regular xanthan gum will give a more milky appearance to the product. The clear xanthan gum will result in a clear/transparent product.

You can skip the color if you don't want to use it. You can use any cosmetic mica color you like.

You can swap the coco glucoside with decyl glucoside or Caprylyl/Capryl glucoside.

I use Preservative 1388 ECO, which has a ph range of 5-5.5. If you are using other preservatives, you need to check the supplier information on the usage rate and ph range of your choosing preservatives. If you only need to use 1% (total of 2g in this recipe) preservative, you can add 1% (in the recipe, it will be 2g) of hydrosol.

You can swap the Cocamidopropyl betaine with coco betaine.

When you choose essential oil to add to the shampoo, make sure it is a safe essential oil. (some essential oils can irritate the skin, and some can not be used while pregnant or breastfeeding). You can choose from some safe essential oils: lavender: Rosemary, tea tree, geranium, and rose.
Related articles: