In this post, we will use the dandelion infusion to be our water-based main ingredient for a hair spray.
If you need a simple hair spray to wet and style your hair without any heavy buildup on your hair, this is the perfect hair spray.
This hair spray is great for straight, wavy and curly hair. To read about hair types and their needs, check this post here.
This recipe is very easy. It can be used multiple times a day and won't leave your hair greasy.
Since I'm adding oil-based ingredients, I have added a solubilizer (a water-soluble emulsifier). You can still make this hair spray if you don't have a solubilizer. The only thing to consider is that the oils will separate from the water. Therefore, you will need to shake the spray each time before use. If you skip the solubilizer, you can add this amount (6g) to the dandelion infusion.
Panthenol helps with frizziness. It is an excellent humectant that helps promote moisture-retention to the hair.
Coco-caprylate is a great conditioning agent that provides hydration and a silky smooth feel to the hair. Coco-caprylate is considered a natural silicone replacement.
This recipe is for 100g.
Ingredients:
Dandelion infusion 89g
Silk protein 1g
D-Panthenol 1g
Solubilizer 6g
Coco caprylate 1g
essential oil 1g
Preservative 1g
A few drops of Lactic acid or citric acid solution to adjust the PH. to read more about PH adjustment, check this post.
Method:
In a beaker, add the dandelion infusion.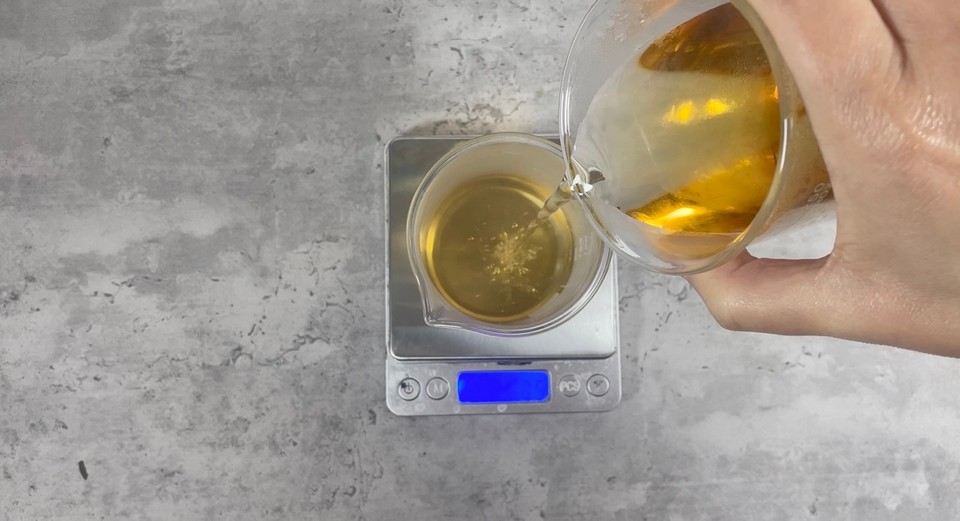 Add the silk protein.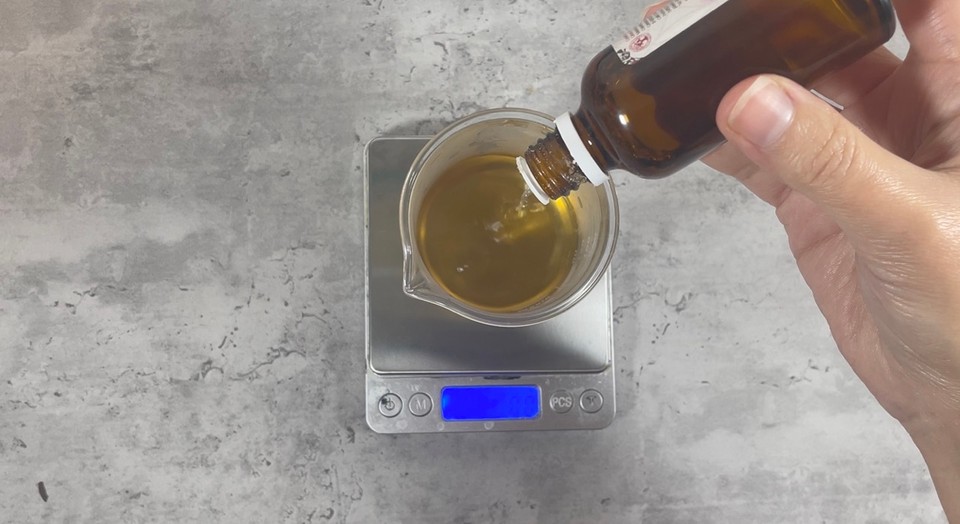 Add the Panthenol.
Add the solubilizer.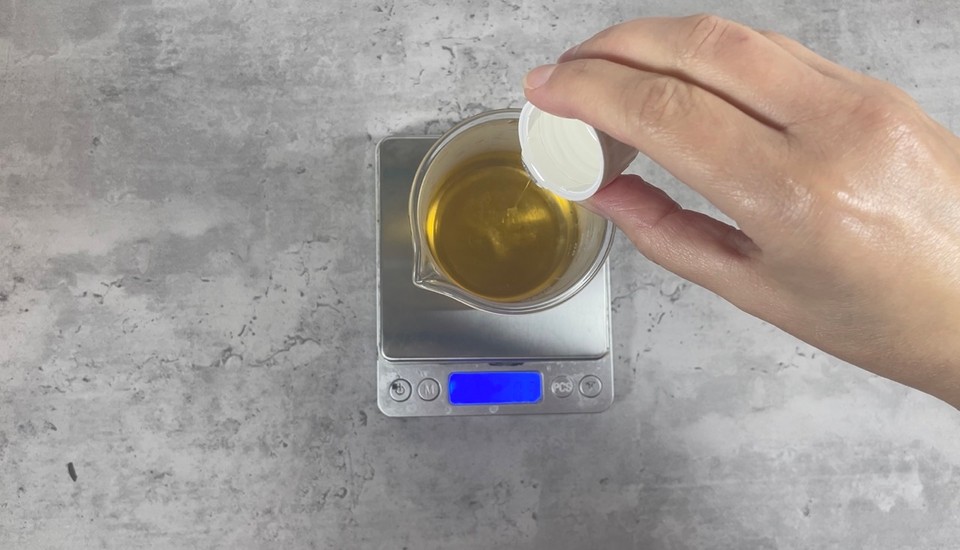 Add the coco-caprylate and mix well.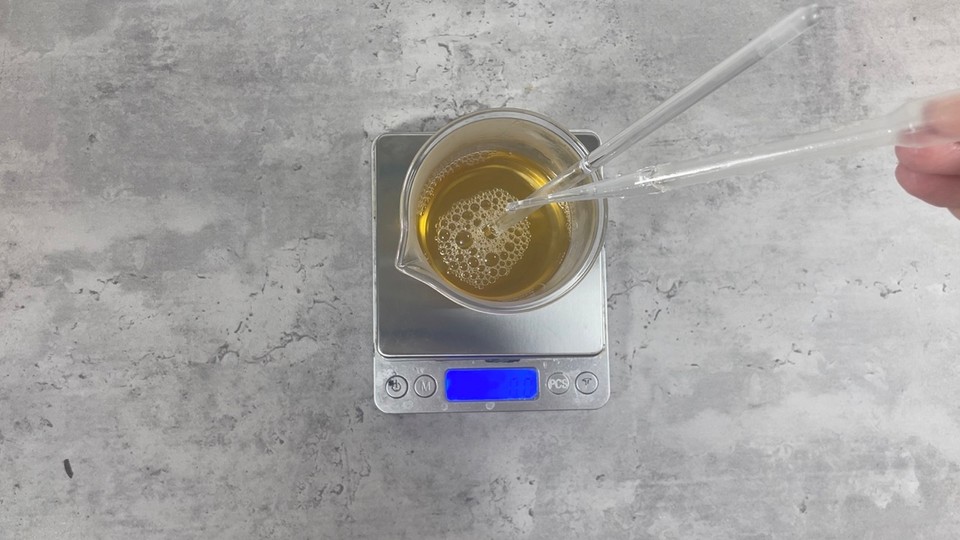 Add the essential oil and mix again.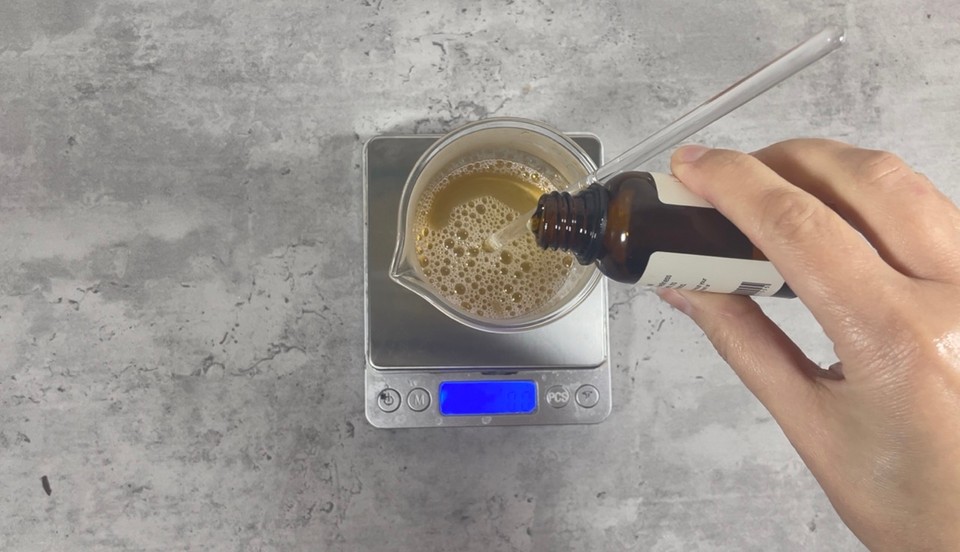 Add the preservative and mix.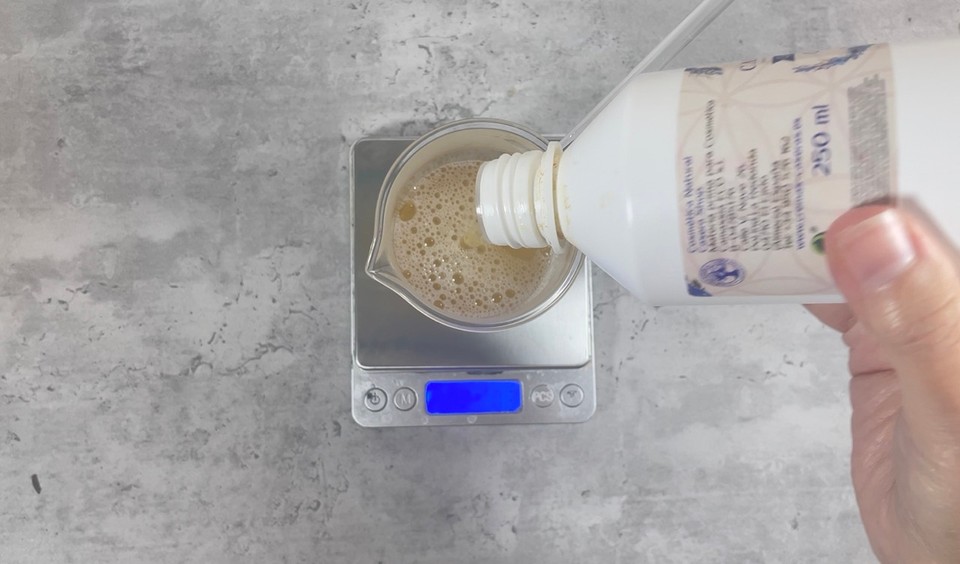 Check and adjust PH level. I have used 4 drops of lactic acid 80% solution to lower the PH. To read more about PH adjustment, read this post.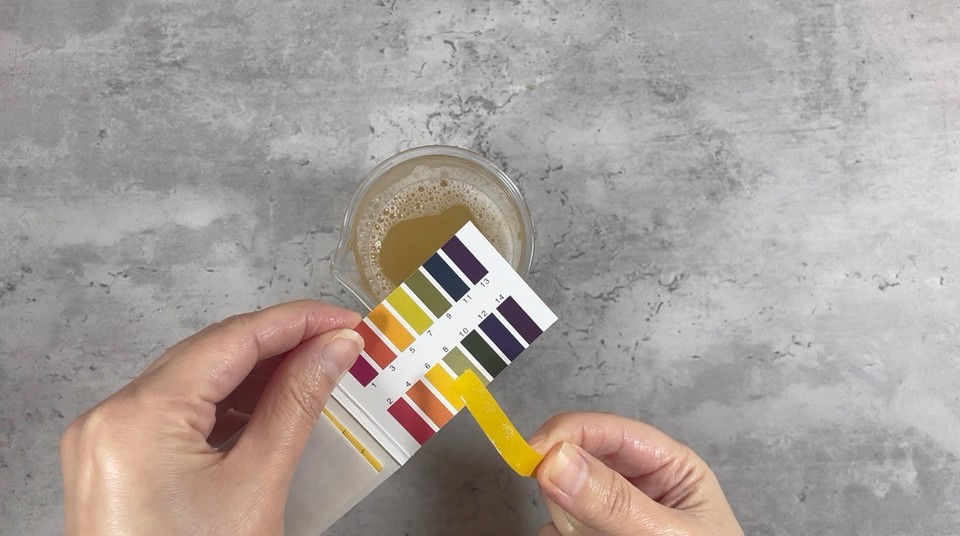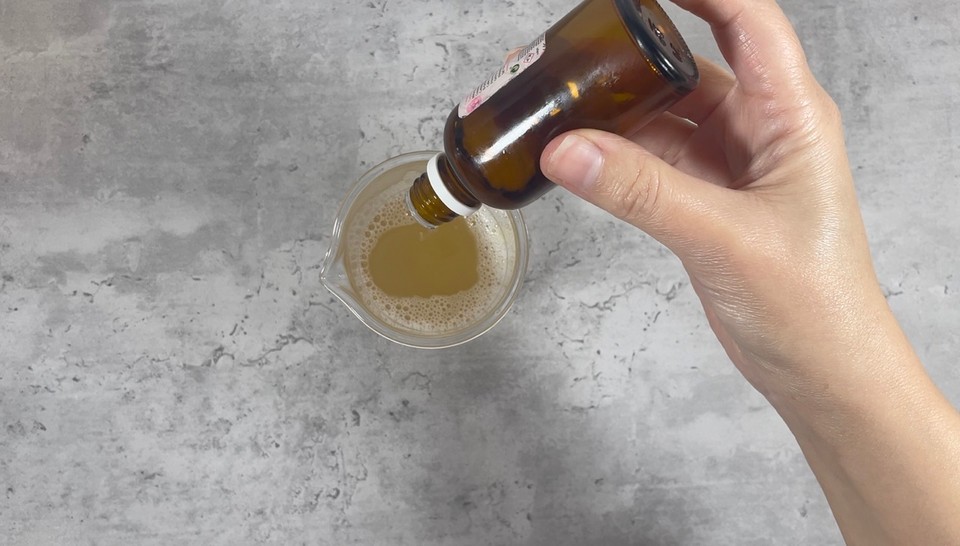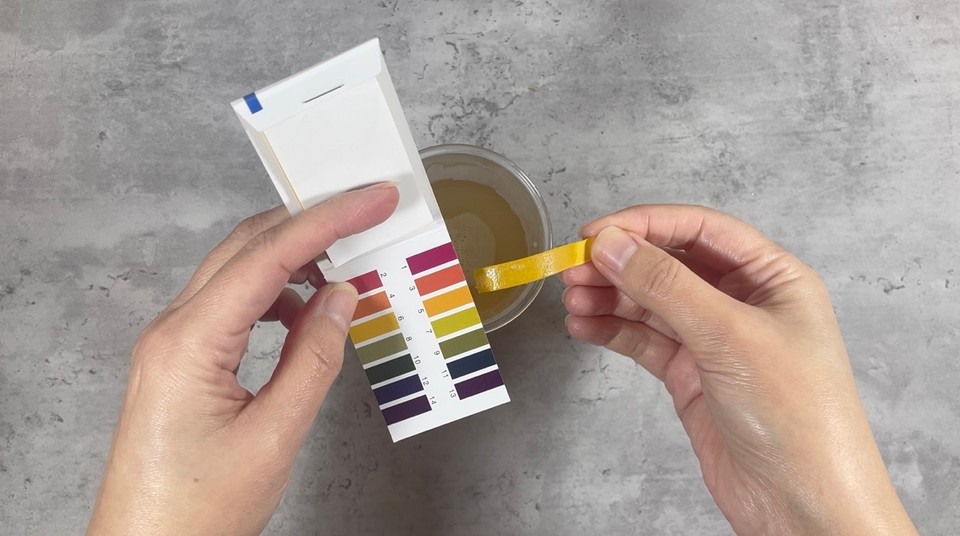 Move into a spray bottle.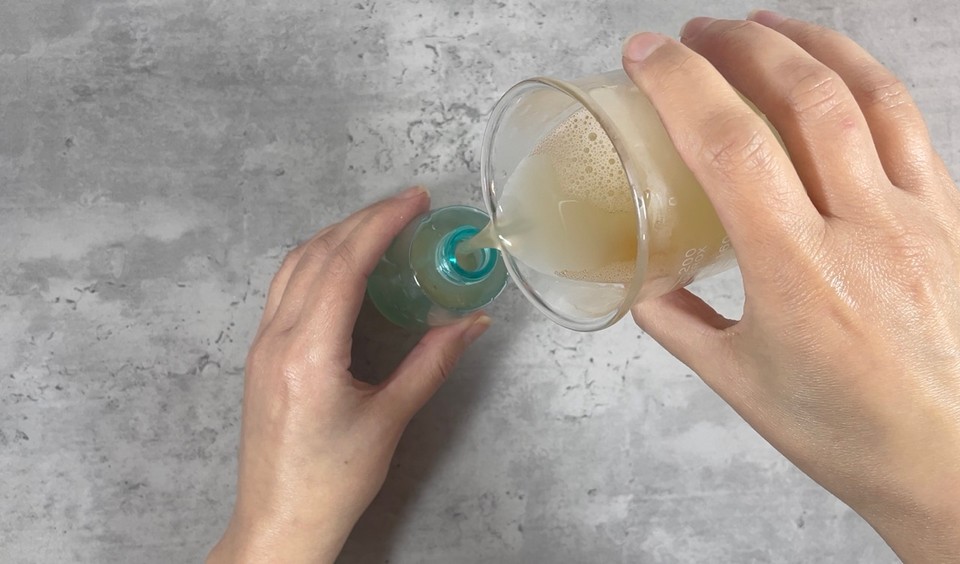 Notes:
You can swap the dandelion with other infusions. You can use camomile infusion, rosemary infusion, calendula infusion, aloe vera juice, etc.
Silk proteins are known for helping restore and rebuild the keratin of hair, reviving its natural strength, moisture, and silkiness. You can swap it with Wheat protein, ​​hydrolyzed quinoa protein, or rice protein. If you don't have any proteins or amino acids, you can just skip the protein and add 1g of infusion instead.
If you are not using a solubilizer, use 96g of infusion in total.
You can use powder panthenol or liquid one. If you are using a powdered one, stir well until fully dissolved in the infusion. If you don't have panthenol, you can use allantoin, but up to 0.5g. If you swap the panthenol with allantoin, use 0.5g allantoin and 90.5g infusion.
If you want to swap the coco-caprylate (fatty alcohol derived from coconut), you can use fractionated coconut oil, Isoamyl Laurate (a plant-based ester oil), Squalane, LexFeel® Natural, or VEGELURON®.
You can use essential oil or fragrance oil. I have used vanilla essential oil.
I'm using Cosgard as a preservative; Cosgard is suitable for between 2 to 7 PH levels. If you choose a different preservative, check the supplier instructions regarding the percentage to use and PH for the preservative.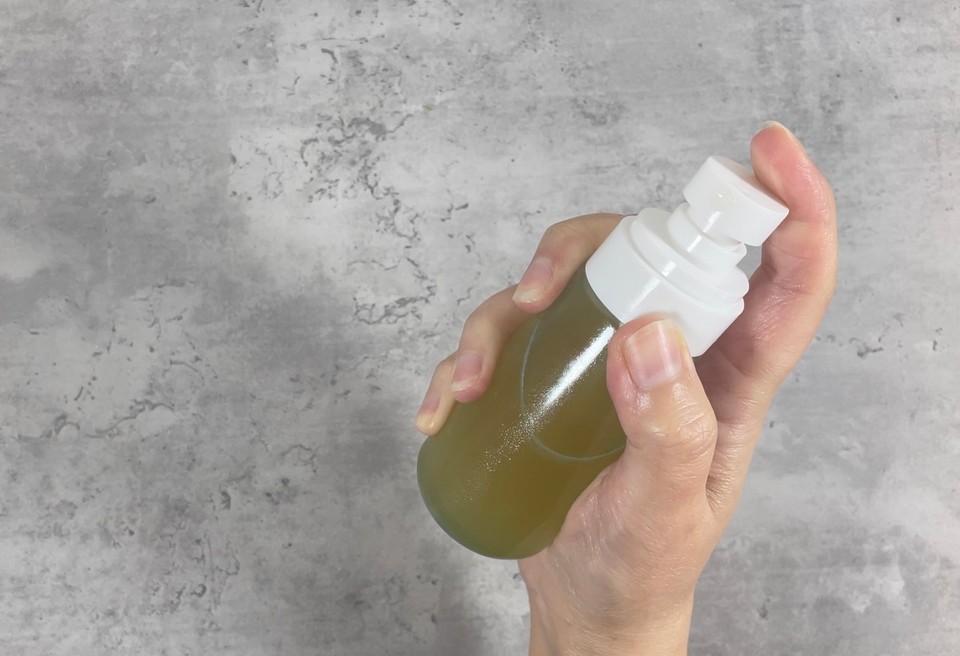 Related articles: