Different Soaps from the same Batter
Remember to use protective gloves, glasses and long sleeves while working with caustics substancesses.
Soaps are caustic for the first 24 hours so protection is important while making soap.
I have used this one batter of soap to create 3 different kinds of soaps, one kind is a salt bar with lemon and bergamot essential oils, the other kind is activated charcoal with clay and grass barley for the green color, and the third kind is a camomile soap.
Ingredients:
140 gr distilled water
69 gr lye (sodium hydroxide)
125 gr coconut oil
100 gr cocoa butter
75 gr shea butter
200 gr olive oil
8 gr sea salt
4 gr camomile powder
4 gr essential oils blend (lemon and bergamot)
4 gr green french clay
4 gr grass barley powder
1 gr activated charcoal
Method:
Weight the water and lye, add lye to water and mix well in a ventilated place, leave the lye solution to cool down.
Weight the oils and butters, melt the butters and hard oils on a medium heat. Once all butter and oils are liquid, mix them together and set aside to cool down.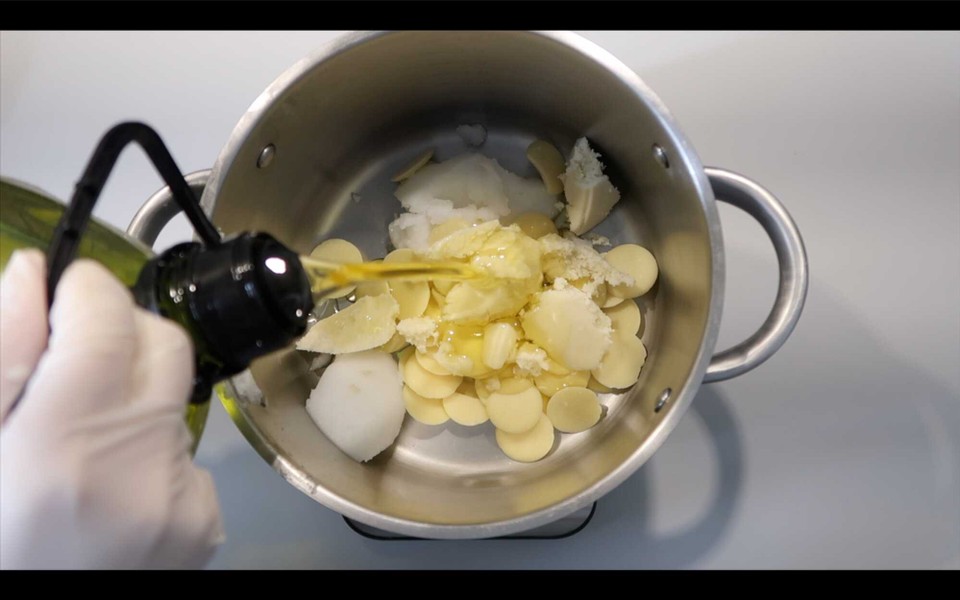 Take a small amount of the liquid oils and butters to mix with the powders.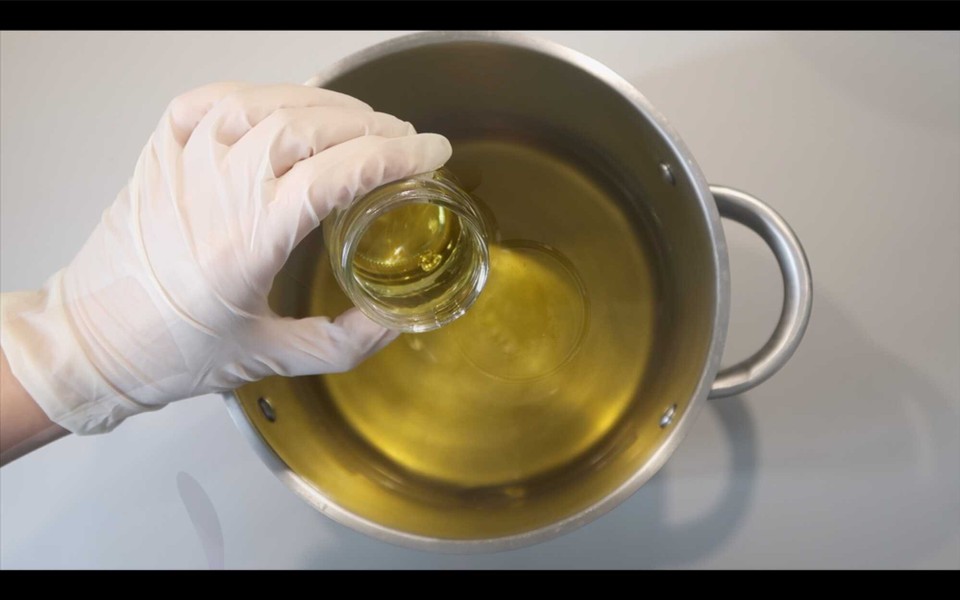 Weight the powders and mix them with a little amount of the liquid oils.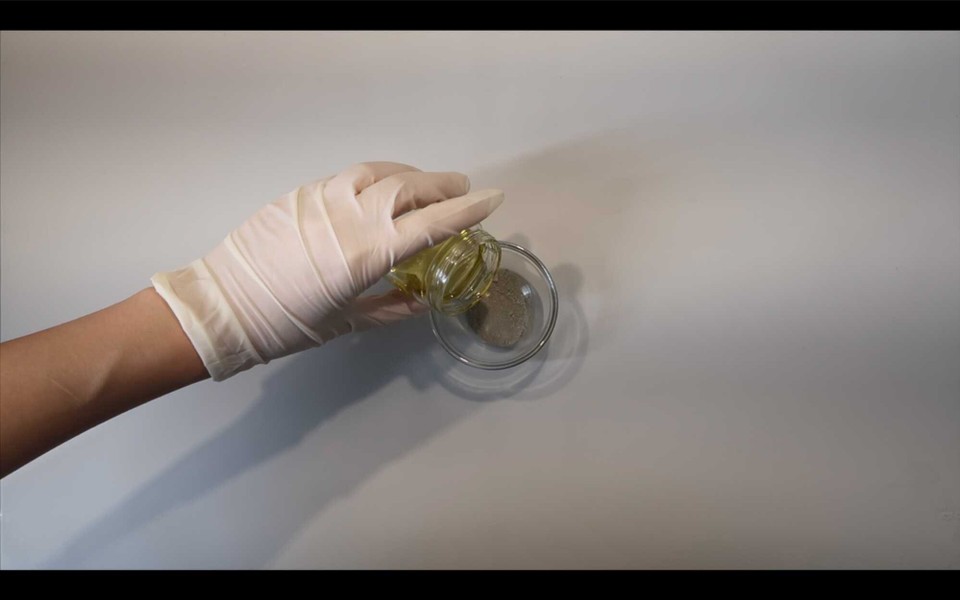 When lye solution and the oils and butters are cooled down to around 40 degrees celsius pour the lye solution to the oils and mix using an immersion blender to reach a light trace.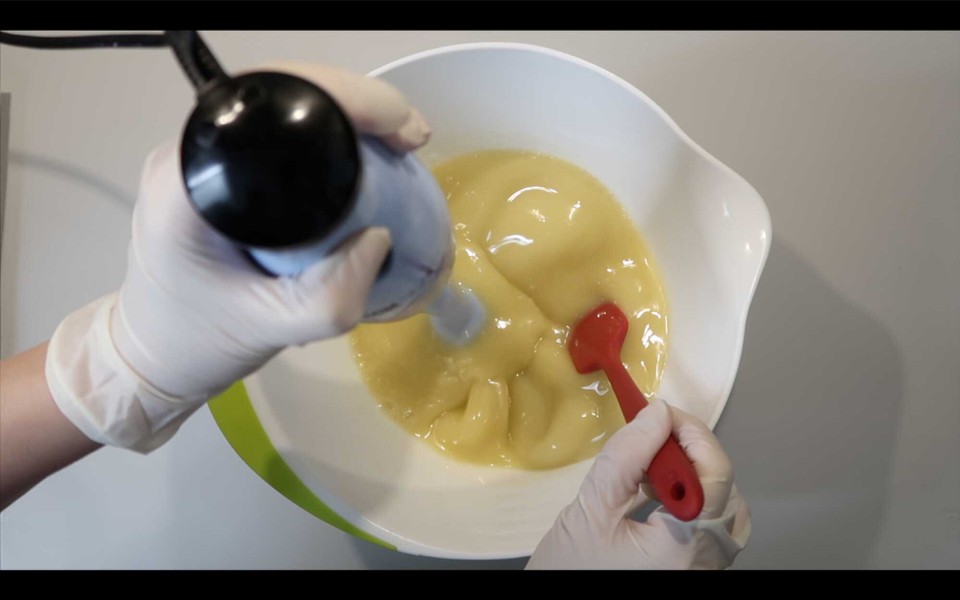 Divide the batter to 4.

In each batch add the different ingredients: in the first batch add the activated charcoal, in the second batch add the green clay and grass barley, in the third batch add the salt and essential oils, and the fourth batch add the camomile powder.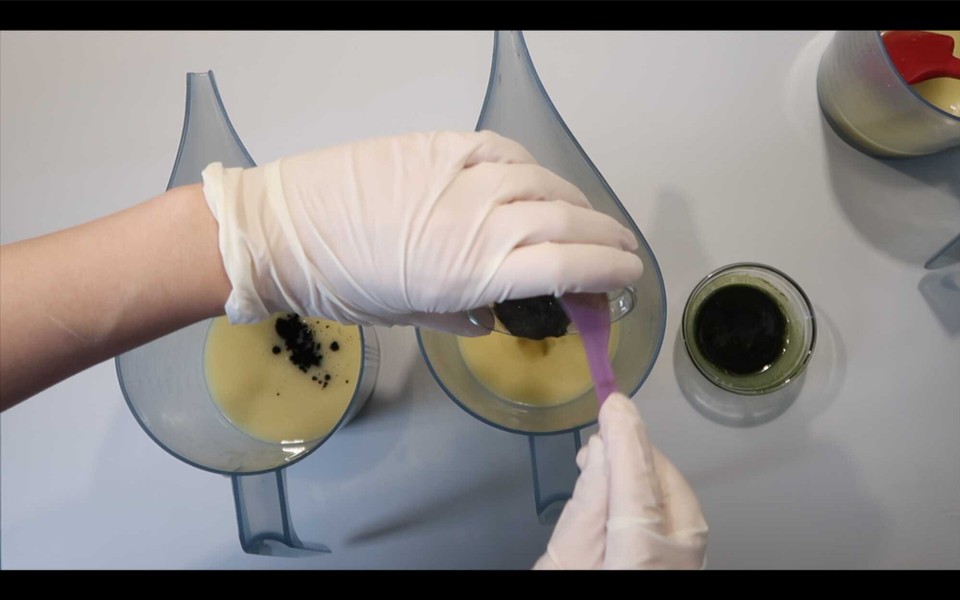 Start pouring to the mold, the first soap is the activated charcoal with clay and grass barley, you can pour them in turns or pour one and after the other, if you wish you can add 4 grams of essential oils to these batters (tea tree or eucalyptus will be great).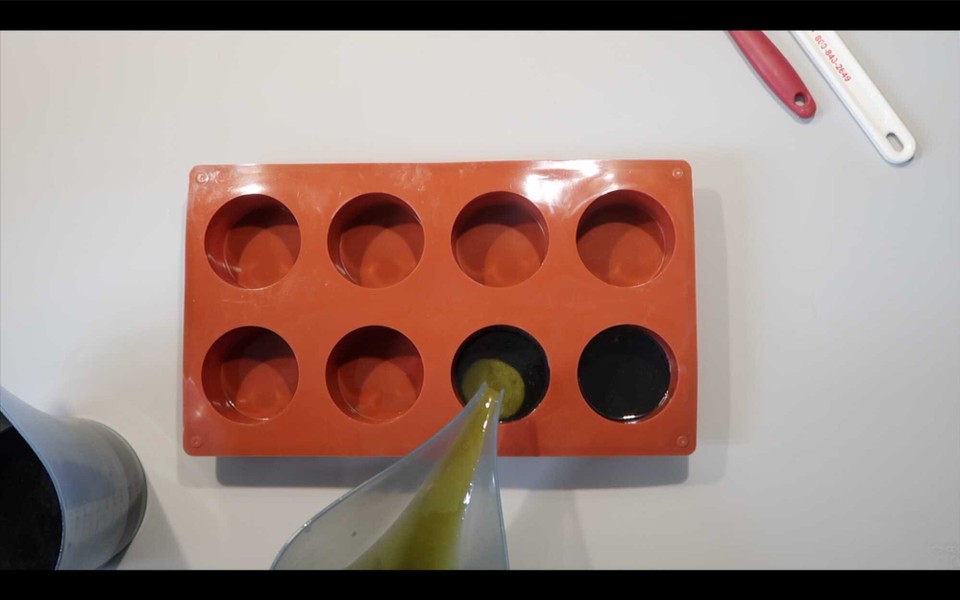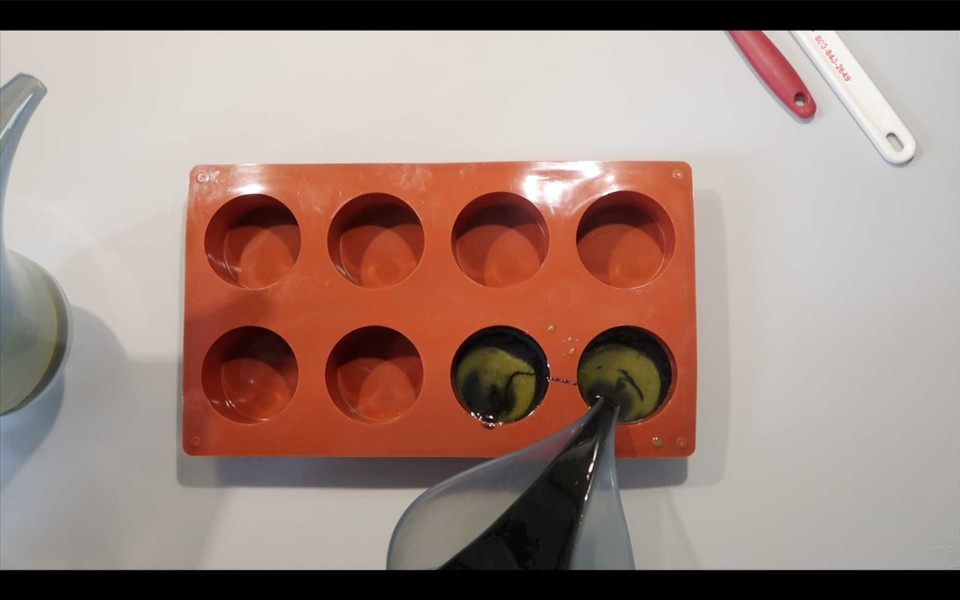 Add the salt and essential oils to the third batch of batter and pour to the mold.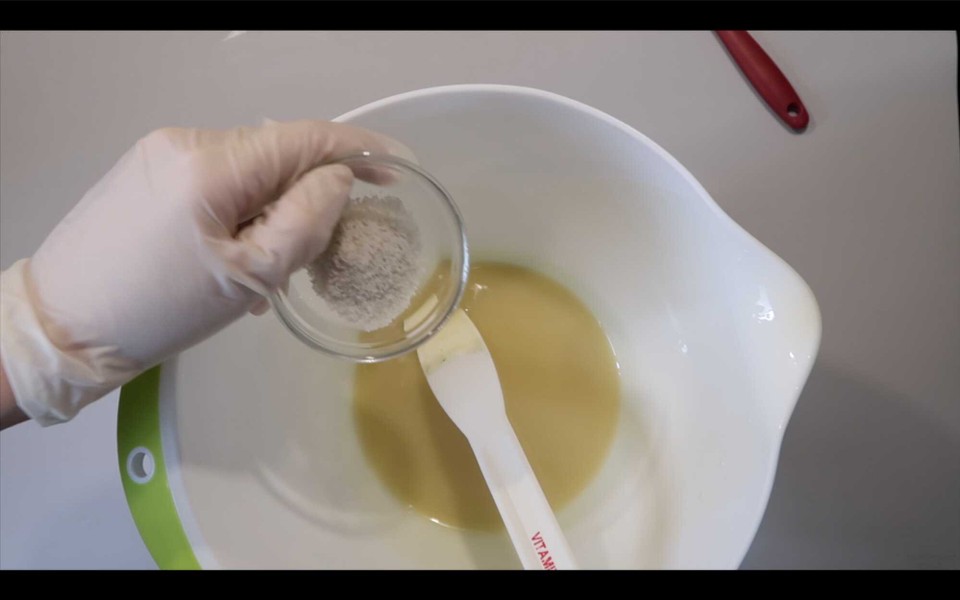 Add the camomile powder to the fourth batch and pour to the mold.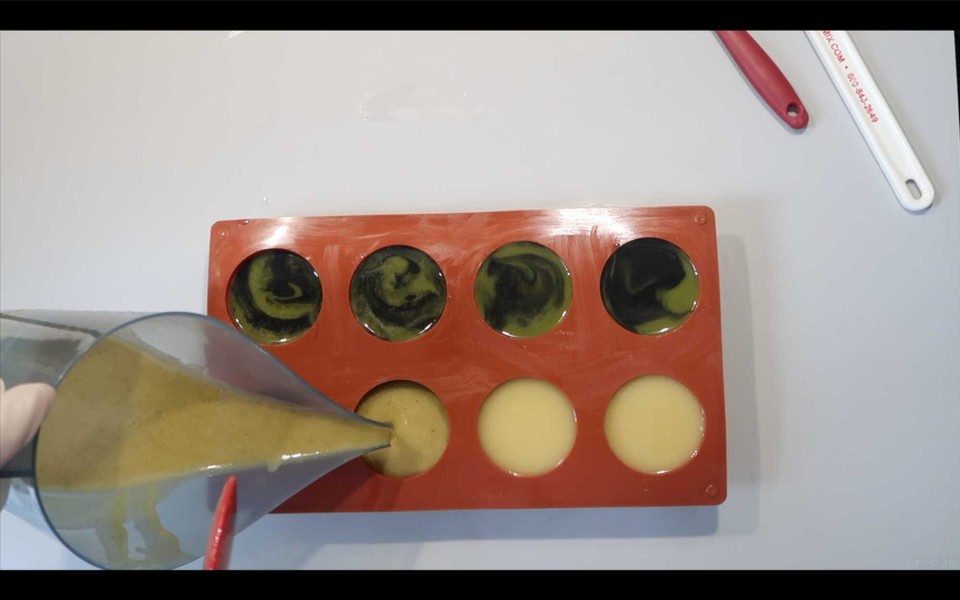 After 24 hours unmold the soaps, I trimmed the edges of my soaps with a vegetable peeler.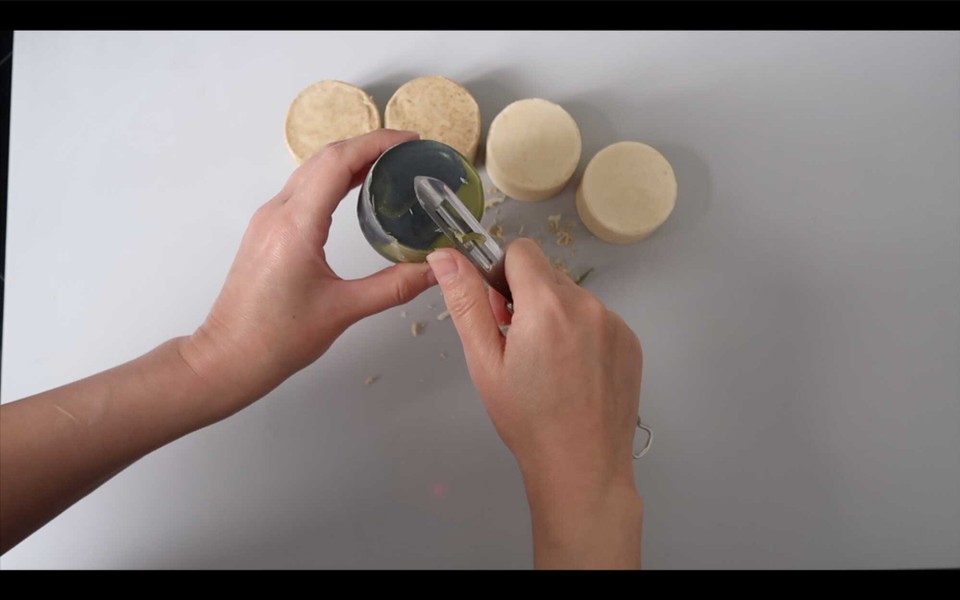 After 3-6 weeks of curing time the soaps are ready to be used.
Notes:
You can change the powders with any other ingredient of your choice.
You can add grounded coffee instead of salt for an exfoliant soap. - You can change the activated charcoal with red clay or rose clay and the green clay you can change for grounded oats, the camomile powder can be replaced with calendula or lavender powder.
Use this batter and play with the additives to create your favorite soap bars.