Natural Moisturizing Lip Balm
Dry lips, especially during dry seasons, can be sore and flaky. This recipe is for a moisturizing lip balm that you can apply to your lips a few times a day to hydrate them and protect them from harsh weather.
This recipe contains hard oil, butters, and carrier oils. A combination of different oils and butters to give our lips deep hydration and protection.
If you want to make this lip balm without beeswax, a vegan lip balm, you can swap the beeswax with one of the vegetable-origin waxes.
Read this post about waxes in cosmetics to decide which wax to use.
Any wax with a higher melting point than beeswax will give you a much harder product. If you choose high melting point wax such as carnauba wax, it is best to use half the amount from the beeswax in the recipe (10g instead of 20g). If you reduce the amount of wax, you will need to add those reduced grams to the amount of the butter.
This recipe is for 100g. It can be a lot of lip balms....so I recommend starting with half the amount in the recipe.
Ingredients
Phase A
Beeswax 20.5g
Coconut oil 15g
Mango butter 10g
Cocoa butter 15g
Sweet almond oil 33g
Castor oil 5g
Phase B
Vitamin E 1g
Vanilla essential oil 0.5g
Method:
In a heat-resistant beaker, add all ingredients from Phase A. Start with adding the beeswax (since its melting point is the highest, place the wax in the bottom of the beaker).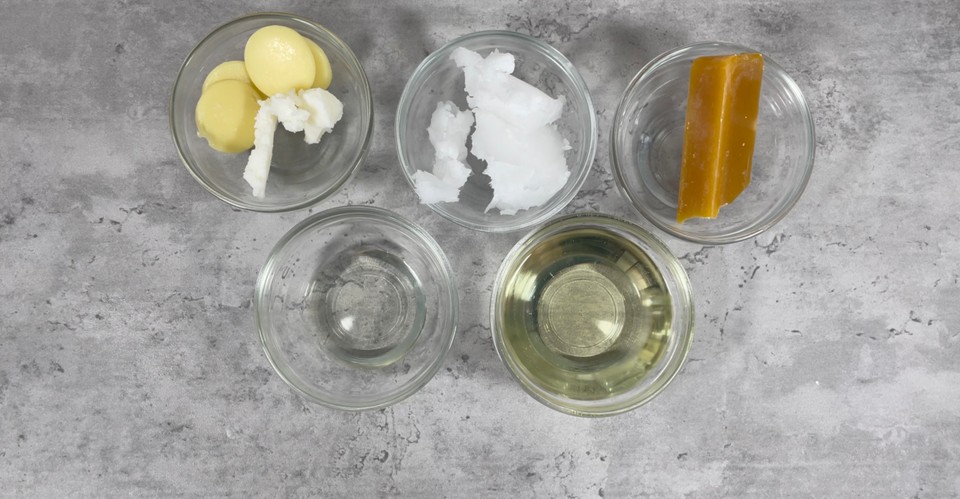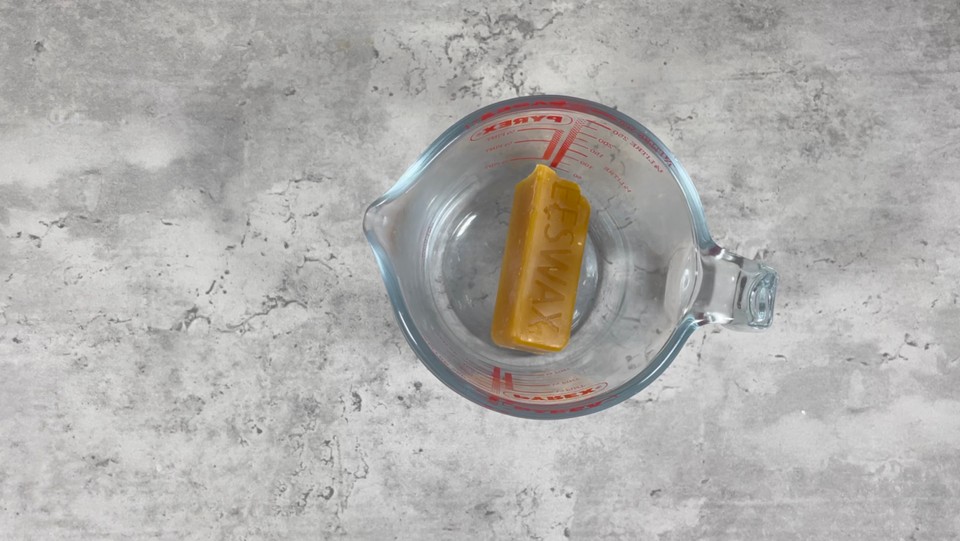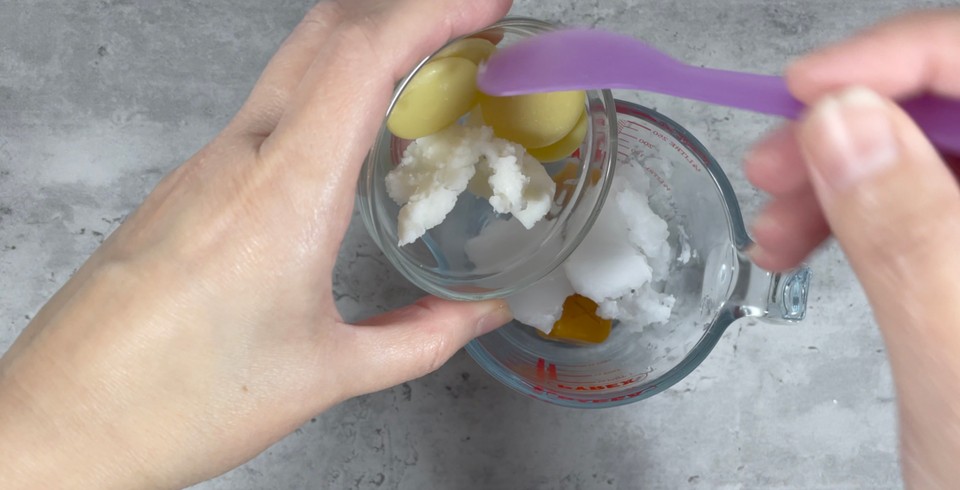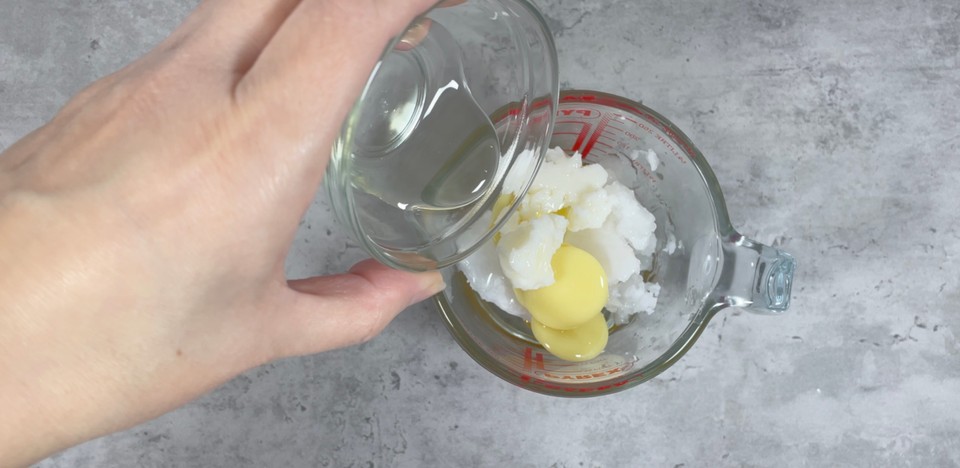 Place the beaker with phase A into a double boiler on medium heat. Wait for all ingredients to melt.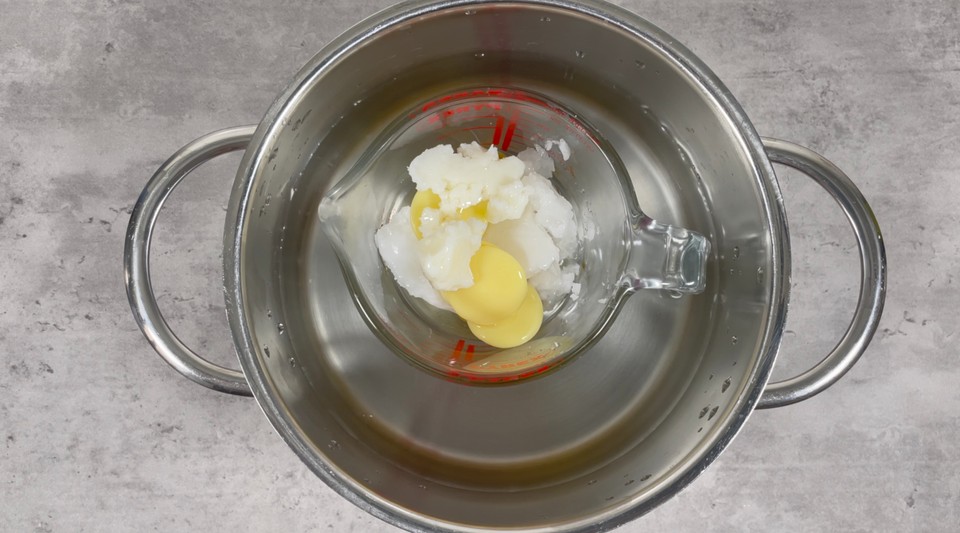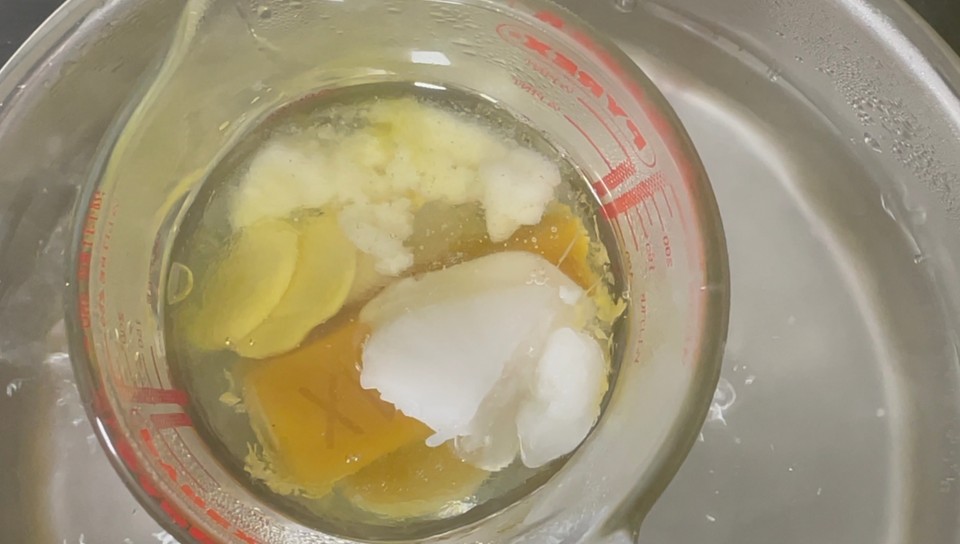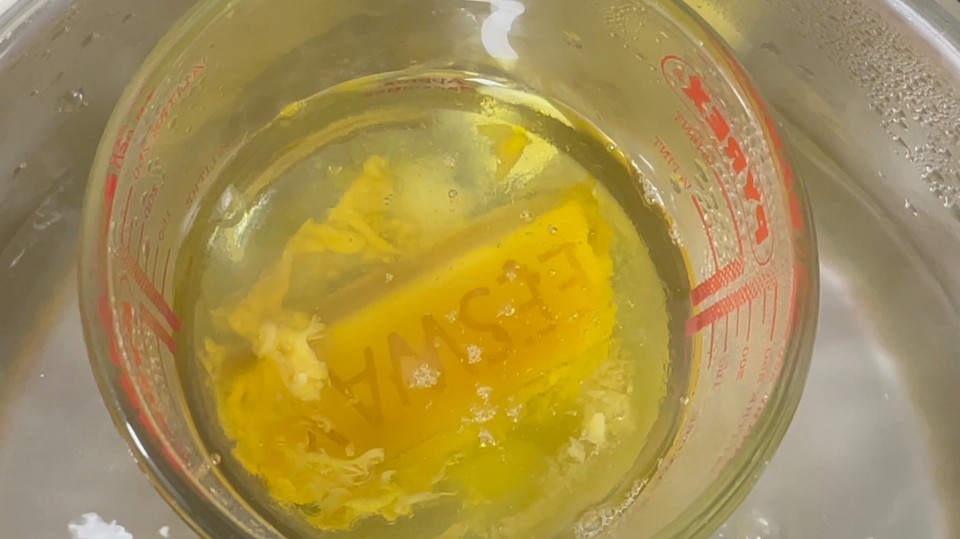 While phase A is melting, Prepare phase B. In a different container, add the vitamin E and the essential oil.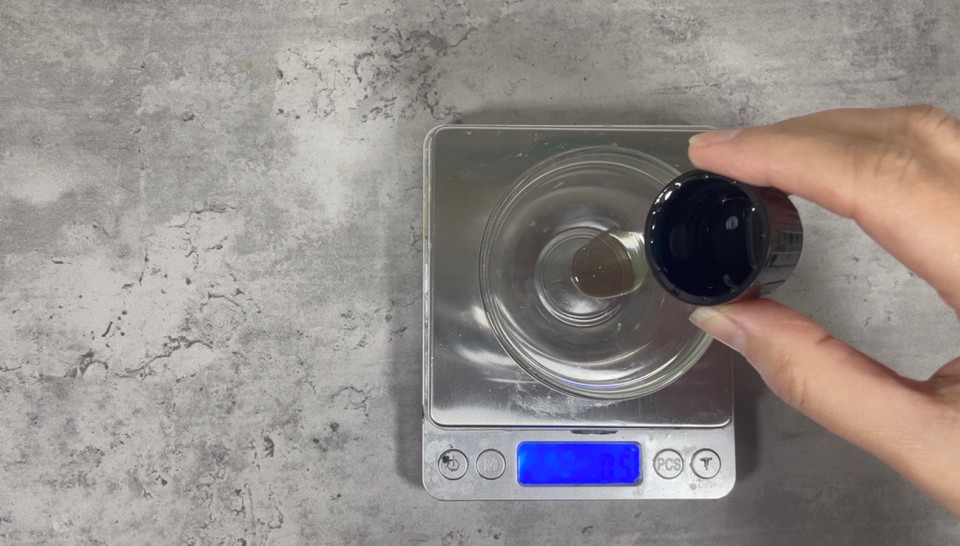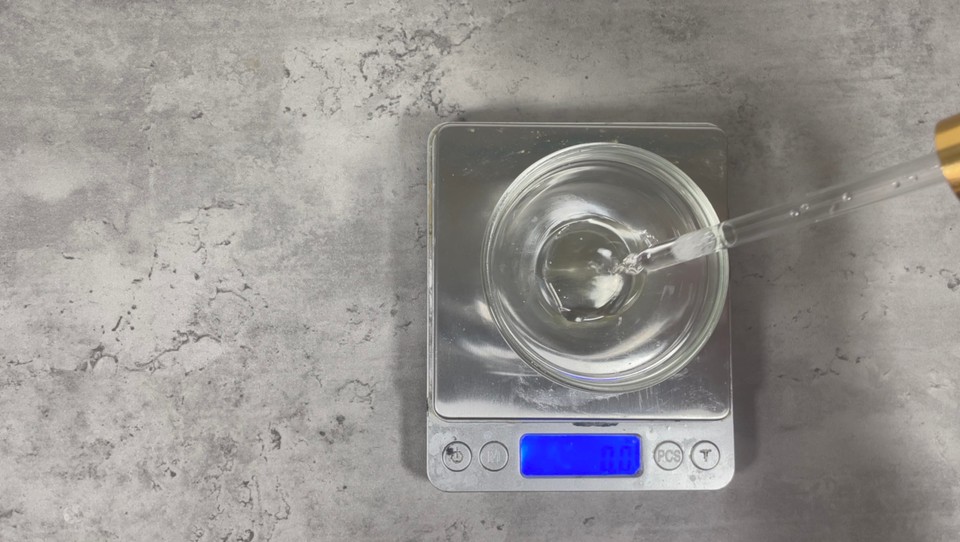 When phase A is melted, remove from the heat. Add phase B and stir.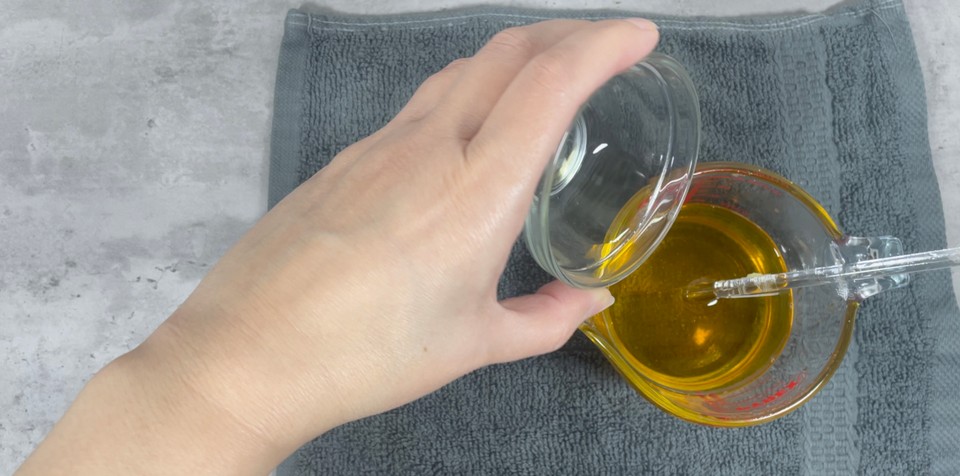 Pour into containers. Place the balms in the fridge for an hour or two for best results. Once the balms are solid, they are ready to be used.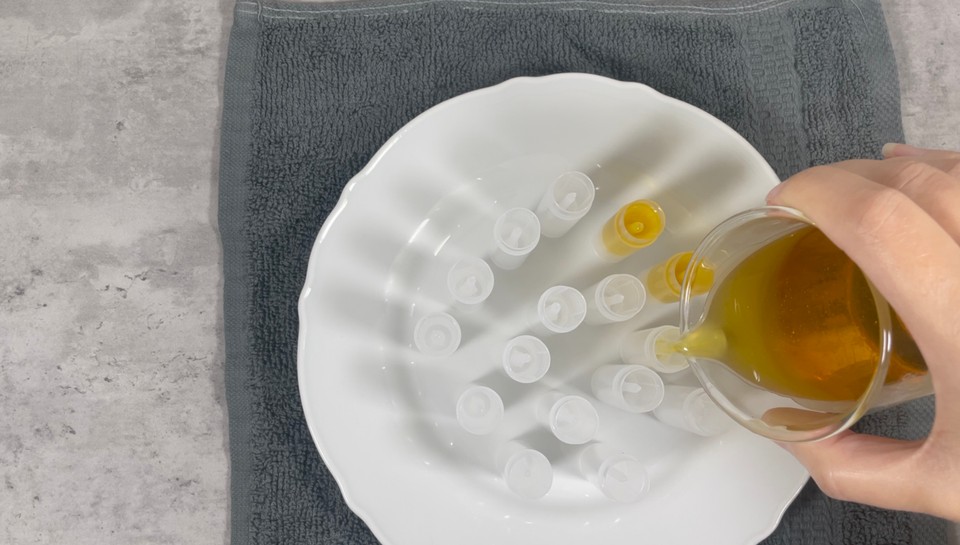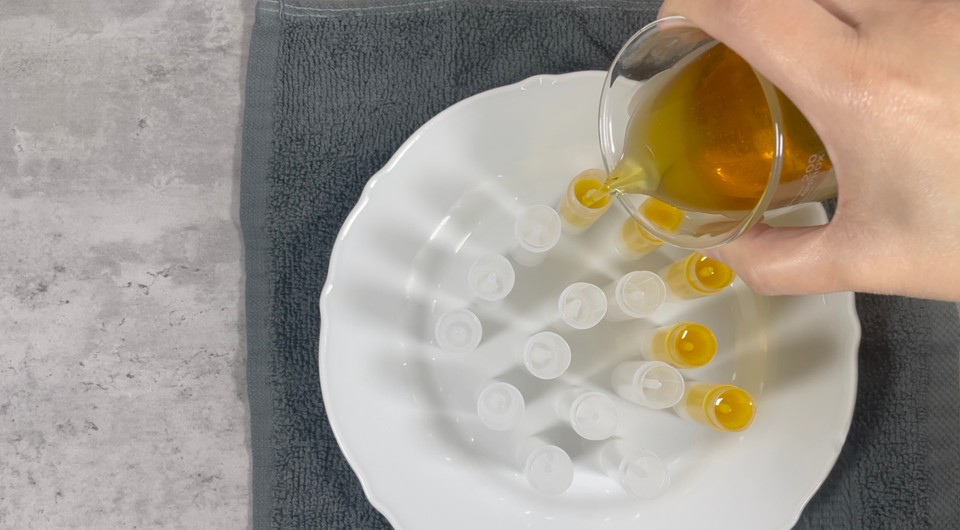 Notes:
The essential oil is optional. You can skip it and add 0.5g to the sweet almond oil.
You can swap the mango butter with shea butter.
You can swap the cocoa butter with Kokum Butter.
If you don't have sweet almond oil, you can use hazelnut oil, macadamia oil, olive oil, or sunflower oil.
If you don't have castor oil, you can swap it for any carrier oil of your choice.
This lip balm will expire sooner if you don't add vitamin E. Vitamin E is an antioxidant that delays the rancidity of the oils.