A lip balm is one of the easiest things you can make for yourself, it does not require preservatives since it's an oil base product, you can choose your favorite oils and butters to create your own balm, and of course you can add colors and fragrance to personalize your balm.
Ingredients:
10 gr beeswax
7.5 gr coconut oil
17.1 gr mango butter
15 gr sweet almond oil
5 gr castor oil
0.4 gr fragrance oil or essential oil
Optional red oxide and white oxide mixed together in a small jar to create a pink shade (also you can add a very small amount of silver mica to give the balm a little glitter effect). If you prefer no color balm just skip this step.
Method:
In a beaker add the wax and oils.

Place the beaker in a water bath on a medium heat and let the wax and hard oils melt slowly.

If you decide to tint your balm, prepare the powders in a small jar. I mixed red dioxide with titanium white dioxide to create a pink shade. But, you can use only red dioxide or any mica color you prefer. If you prefer a clear balm just skip the powders.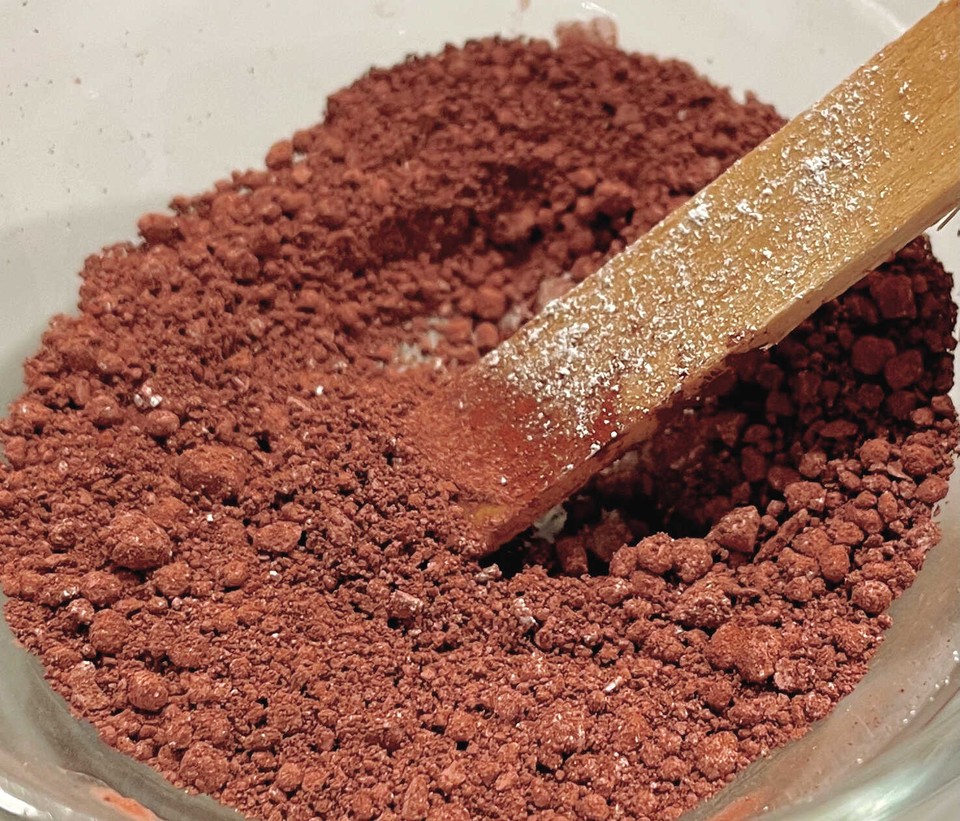 Once everything is fully melted you can take out the beaker from the pot.

Add the color powders to the beaker and stir to combine well.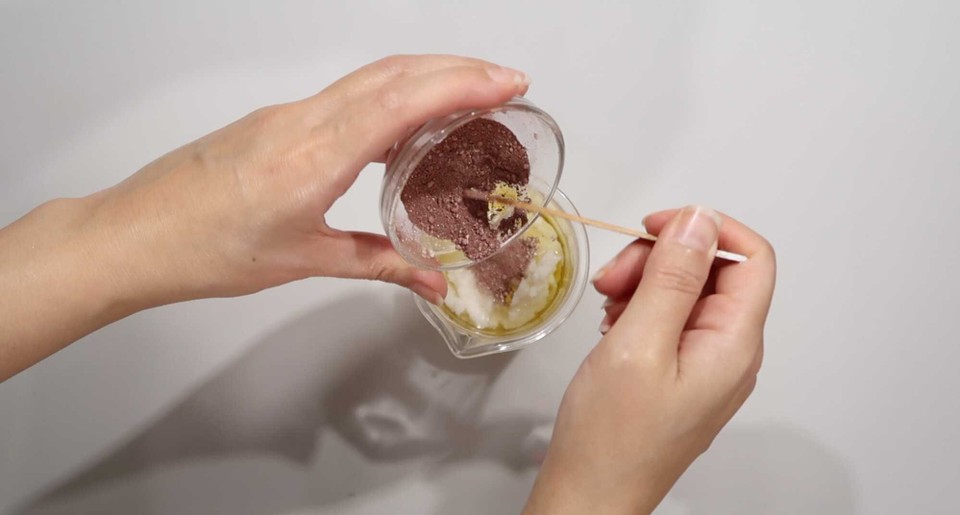 If you wish to add fragrance to your balms, add the fragrance and stir well.

Now pour the balm into containers and wait for the blams to cool down and harden.