Roll-on Deodorant with Zinc Ricinoleate
Phase
Ingredient
Percent (%)
Weight (g)
Phase 1
Distilled water
68
68
Witch hazel
8
8
Aloe vera juice
4
4
Glycerin
5
5
Phase 2
Beeswax
0.25
0.25
Stearic acid
0.25
0.25
Cetyl alcohol
1
1
Emulsifying wax Olivem1000
3
3
Rosemary oil
5
5
Zinc ricinoleate
2.5
2.5
Phase 3
Lemon essential oil
1
1
Calendula extract
1
1
Preservative (cosgard)
1
1
Previously I wrote about natural deodorants. One of those is a creamy texture deodorant you apply the same as cream or lotion. The other version was for solid deodorant.
In this post, I'm sharing my recipe for a roll-on deodorant. This version is more liquid to fit in a roll-on container. You can also use this recipe in a spray bottle.
The star ingredient in this recipe is Zinc Ricinoleate. Zinc Ricinoleate is an extremely effective ingredient for odour neutralization. Zinc ricinoleate is vegan and has not been tested on animals.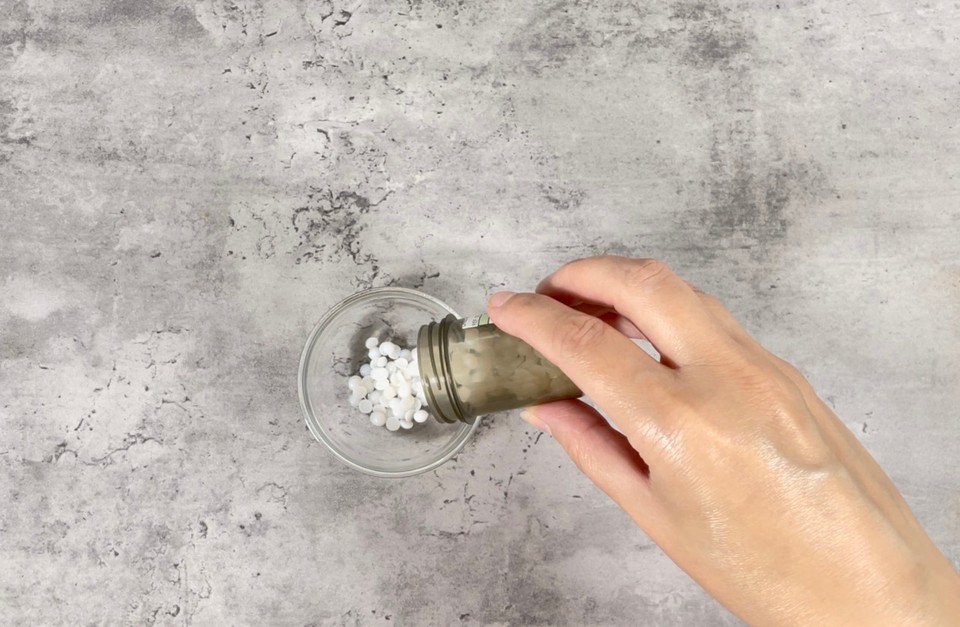 Zinc ricinoleate has various benefits and can be found in many personal care products.
Zinc ricinoleate does not inhibit normal perspiration and will not interfere with the skin's natural flora. It controls the odours produced by bacterial decomposition in sweat so that they cannot be released into the atmosphere and cause the "bad" sweat odour.
In the oil phase, I add beeswax, which is slightly microbial and helps stabilize the emulsion while adding a bit of viscosity to the final product.
Cetyl alcohol adds a silky feeling and helps with easy application on the skin.
In this recipe, I use rosemary oil. This is an oil infusion I made a few months ago. To learn about how to infuse oils, please check this post here. I use rosemary oil since it has anti-bacterial and anti-inflammatory properties.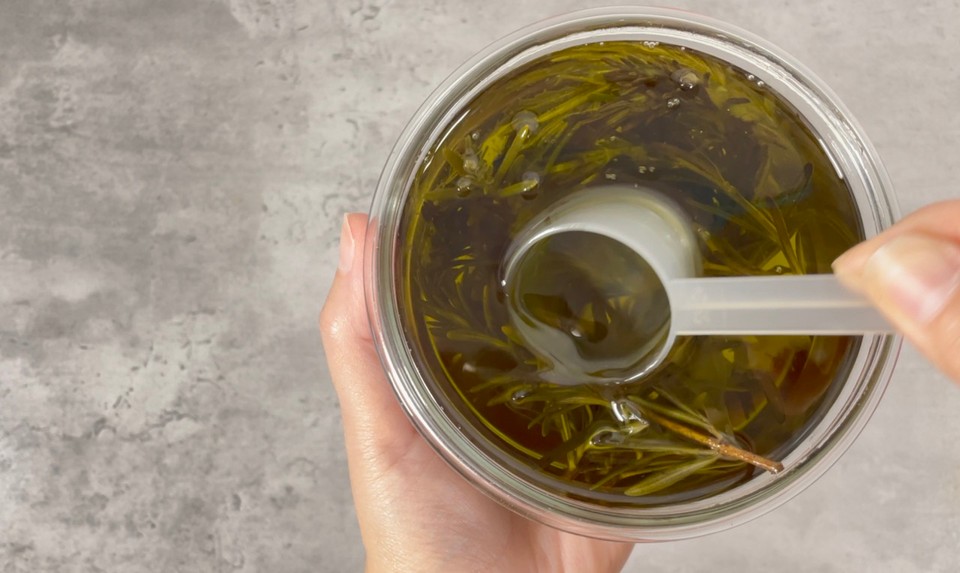 In the water phase, I combine witch hazel and aloe vera juice. Witch is a natural astringent and anti-inflammatory. It removes excess moisture from the skin and can help kill bacteria.
Aloe vera juice and glycerin add extra moisturizing properties to this delicate skin area.
This recipe gave me a ph level of 6. If you change the ingredients, make sure to test the ph and adjust it. (between 5-6 should be a good level).
If you regularly use a roll-on deodorant, you will love this recipe.
If you wish to switch one of the ingredients, please check the notes below for alternatives.
Method:
In a heat-resistant beaker, add Phase A ingredients. Start with the distilled water.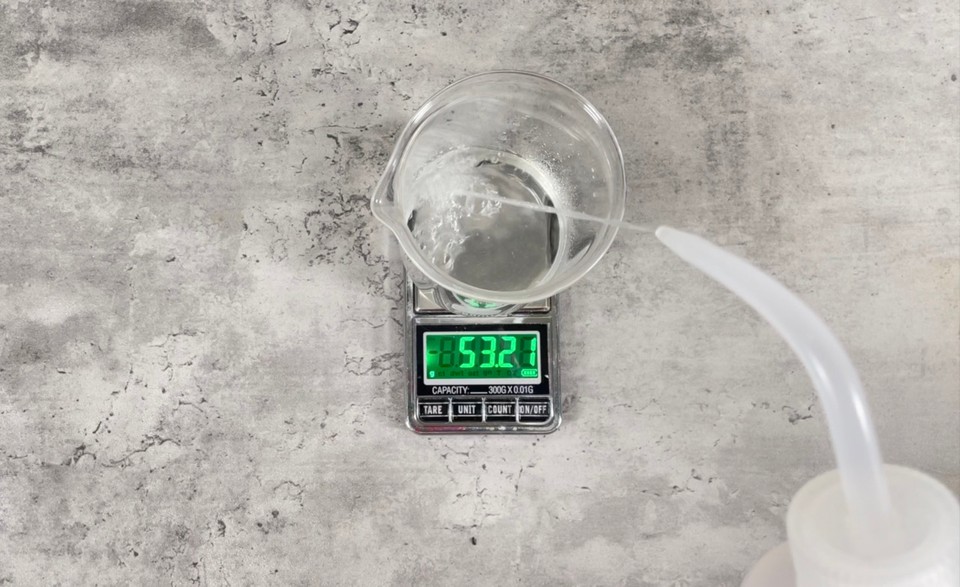 Add the glycerin.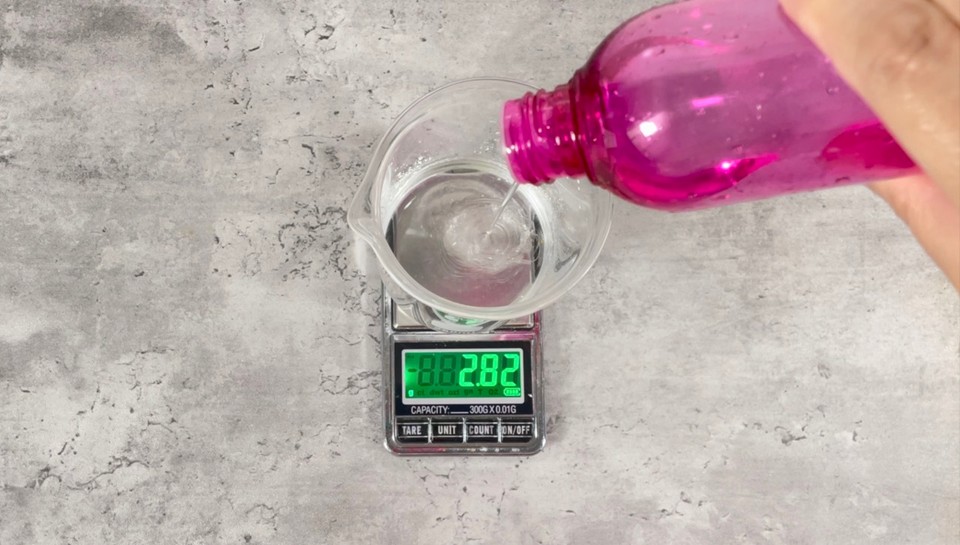 Add the aloe vera juice.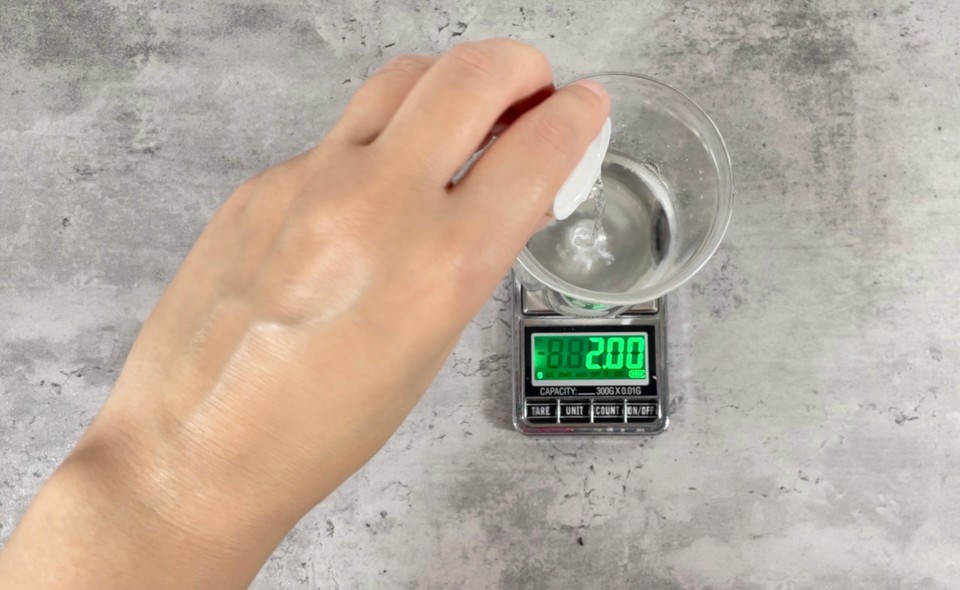 Add the witch hazel. Set aside.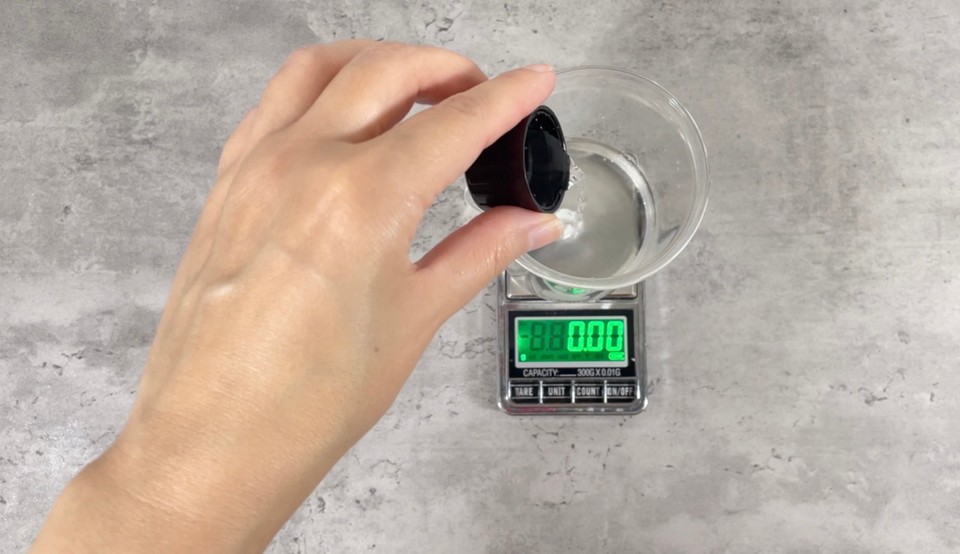 In a different heat-resistant, add phase B ingredients. Start with the beeswax.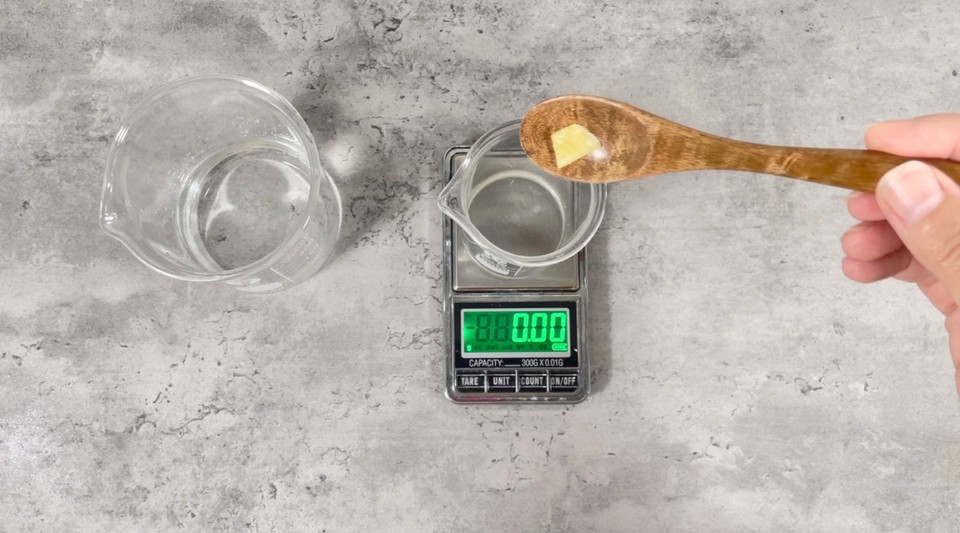 Add the stearic acid.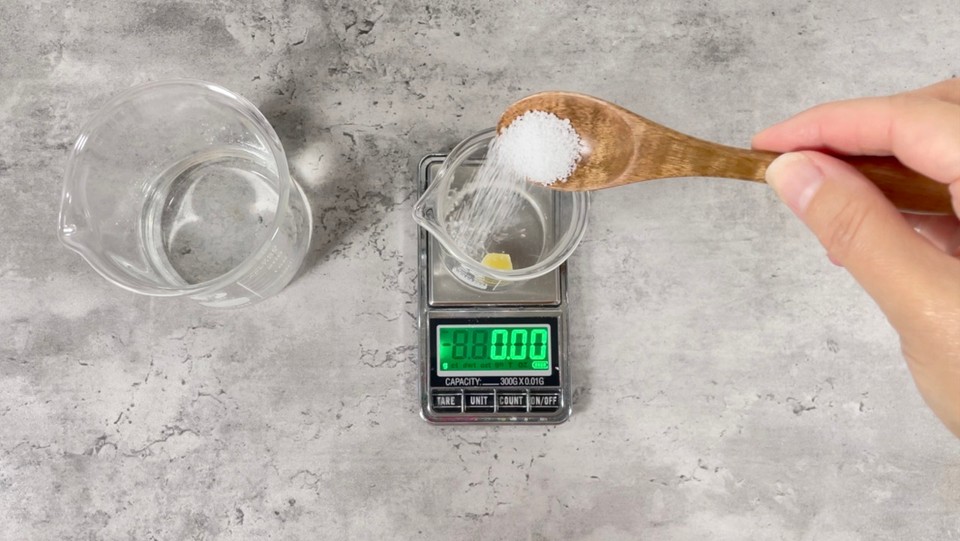 Add the cetyl alcohol.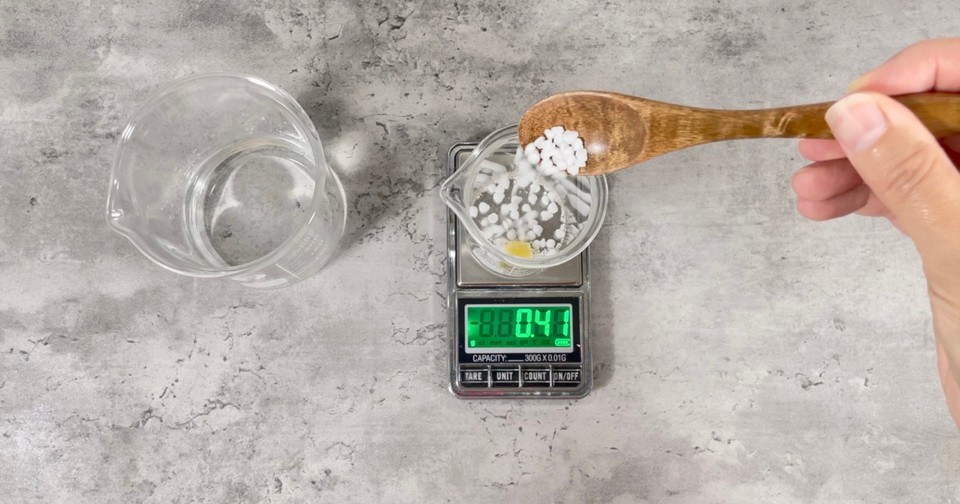 Add the emulsifying wax.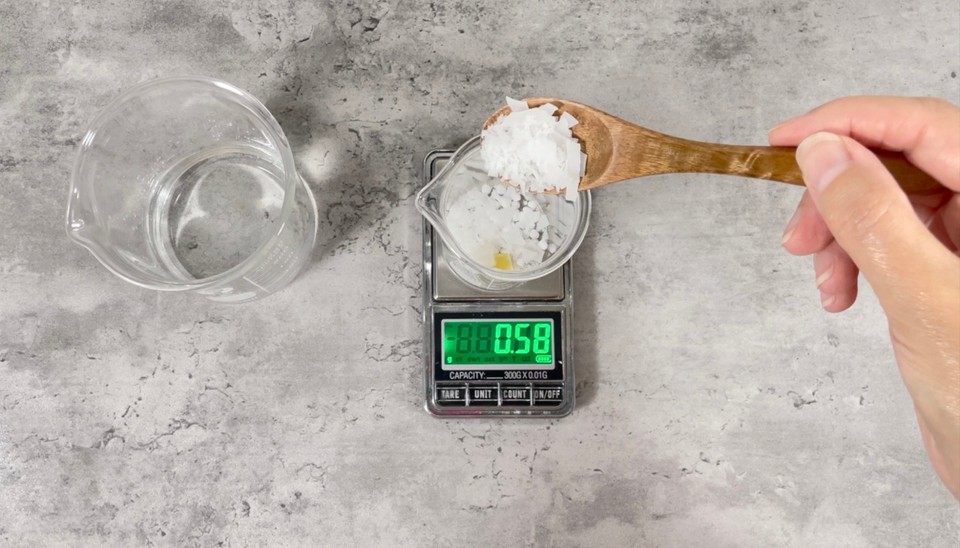 Add the Zinc Ricinoleate.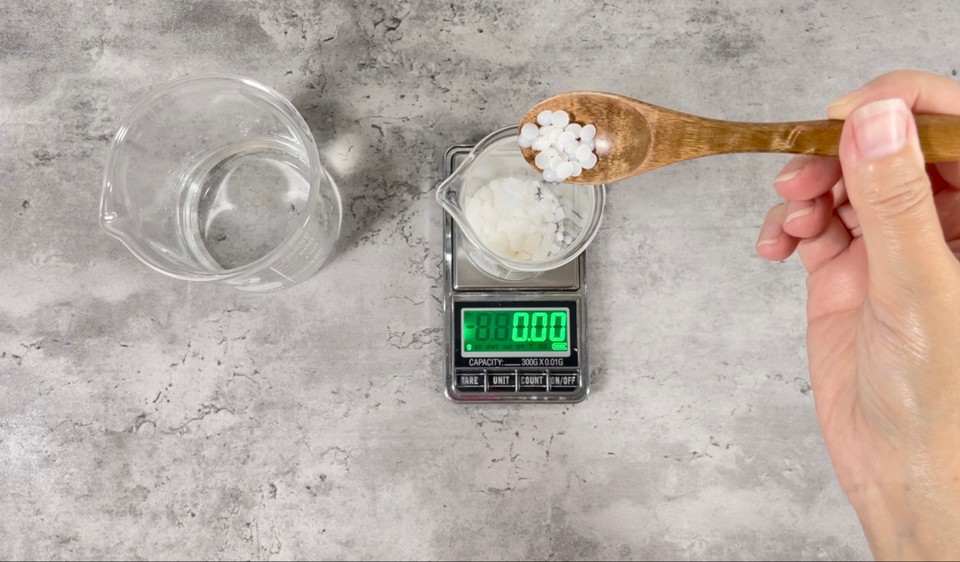 Add the rosemary oil.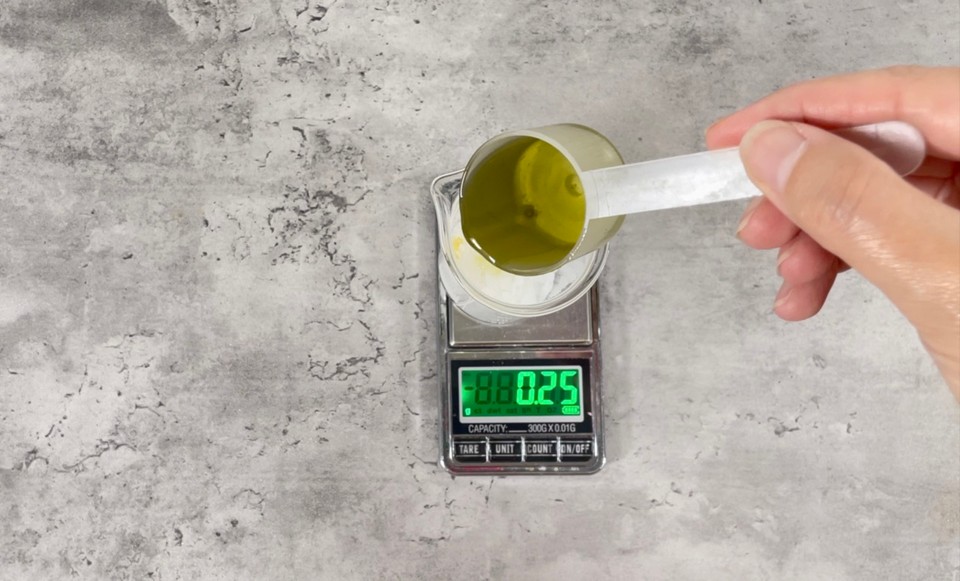 Cover the water phase with aluminium foil and place phases A and B into a double boiler on medium heat until everything is melted.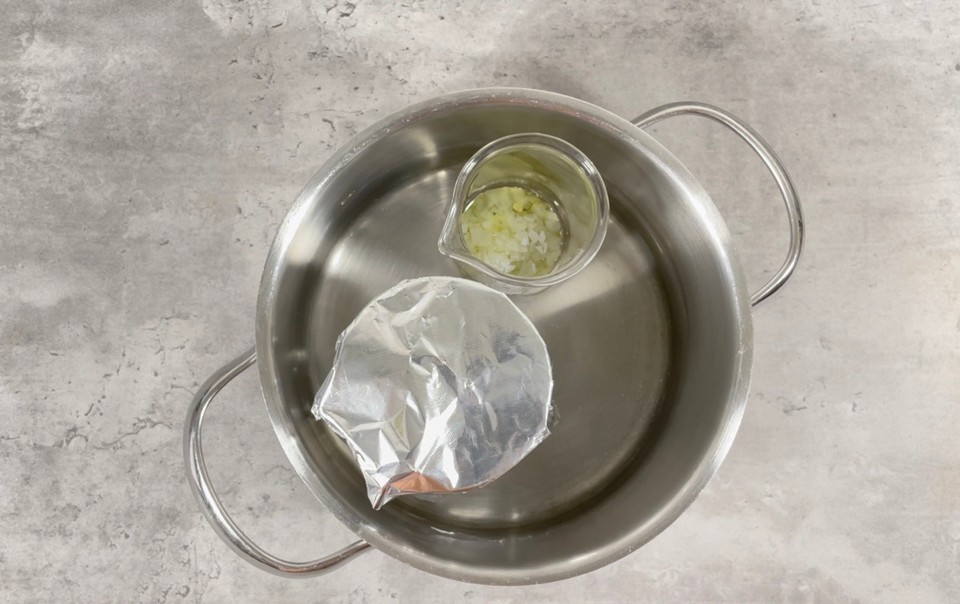 In a different container, add all phase C ingredients (Calendula extract, fragrance and preservative).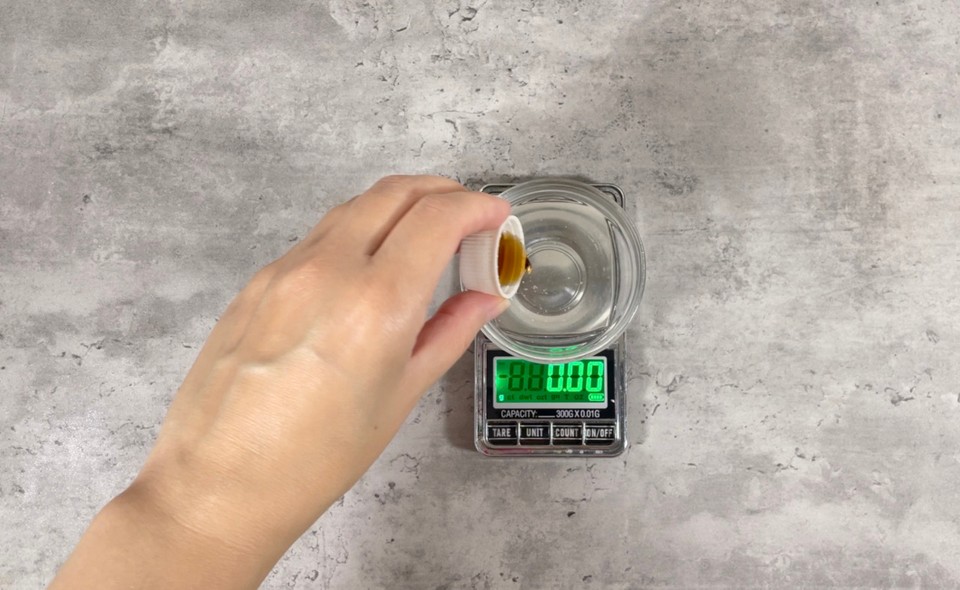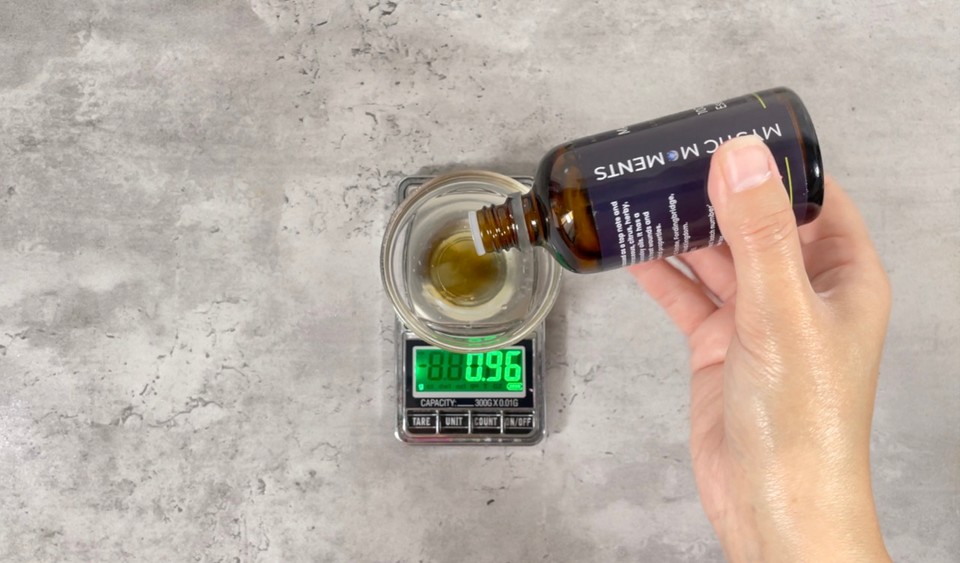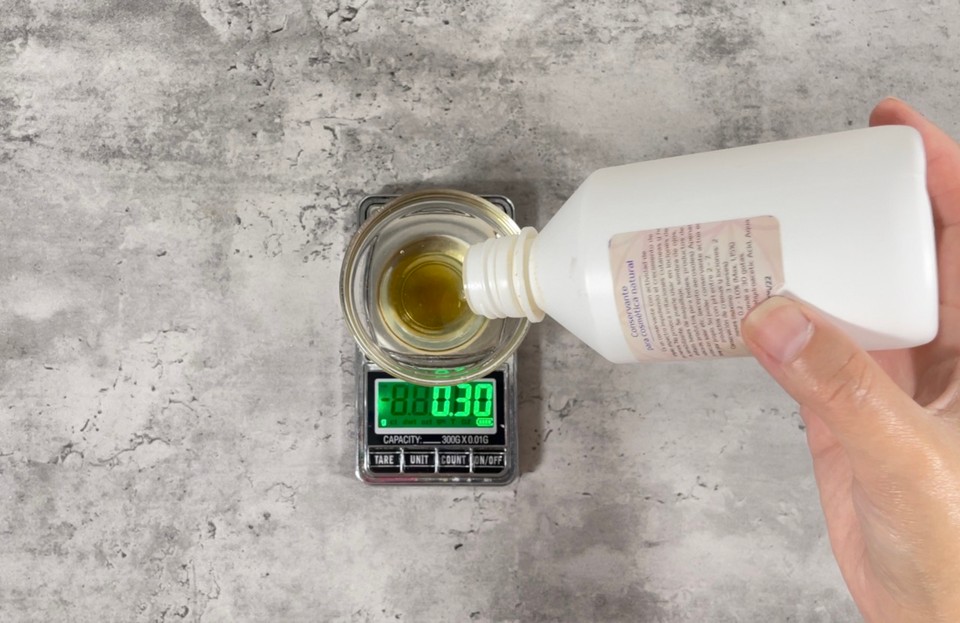 Once melted, remove from the heat.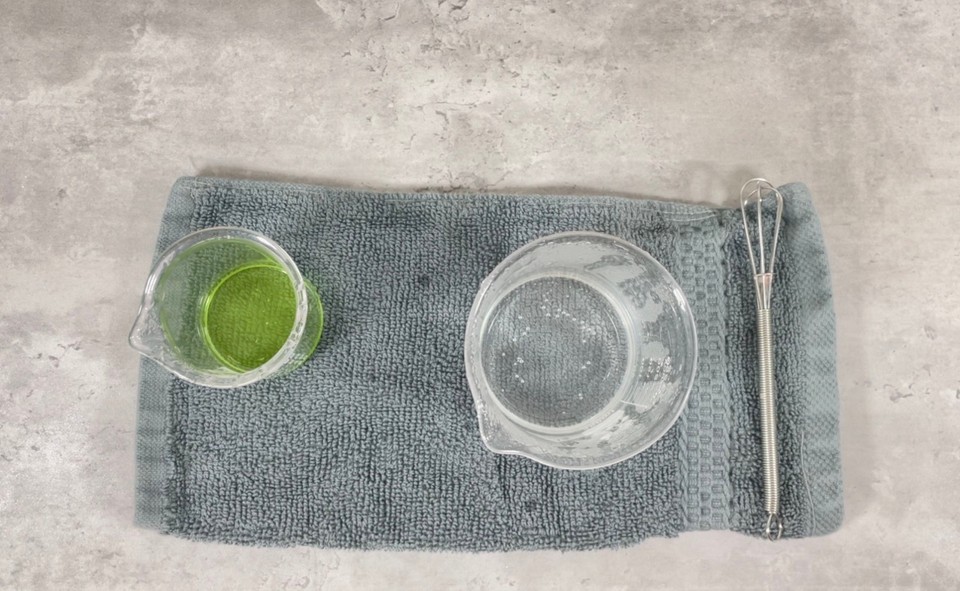 Combine the phases and mix.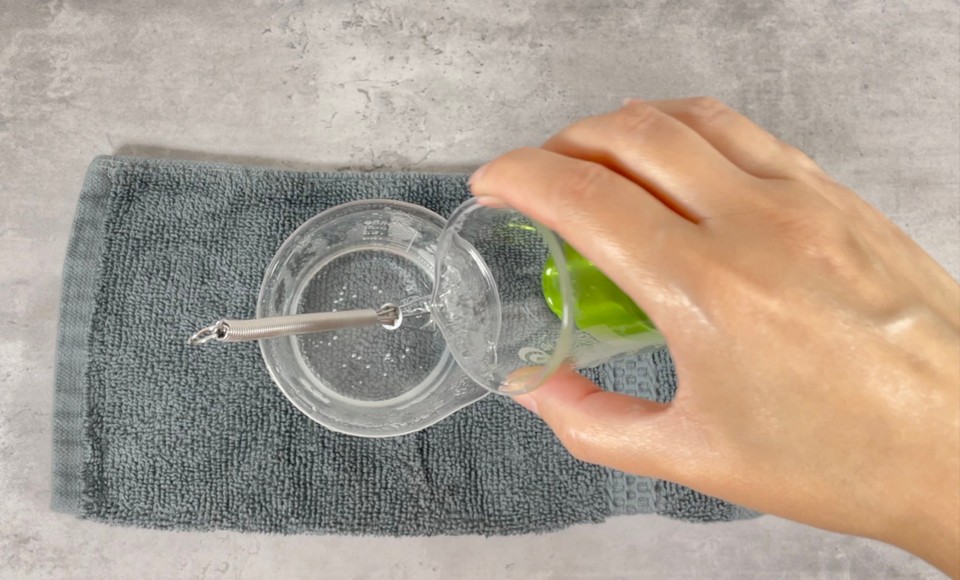 Use a mini homogenizer or an immersion blender to combine the phases.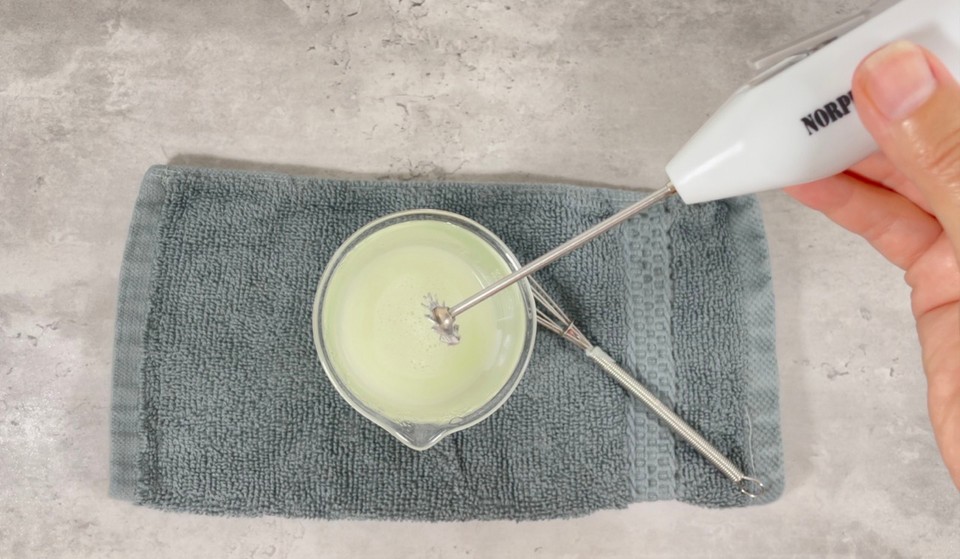 Let the emulsion rest for 5 minutes and mix again. Repeat 2-3 times to make sure everything has combined.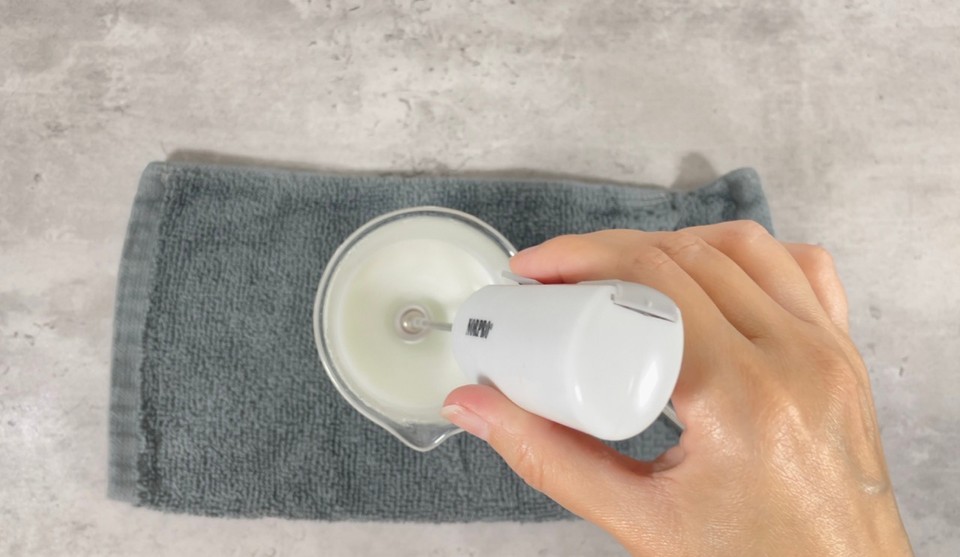 Once cooled to less than 40 degrees Celcius, add phase C and mix.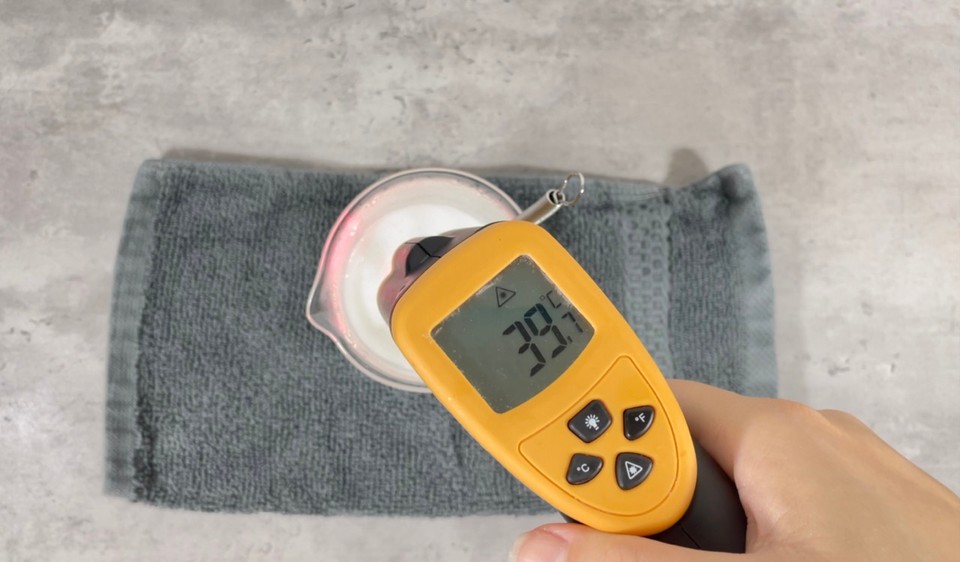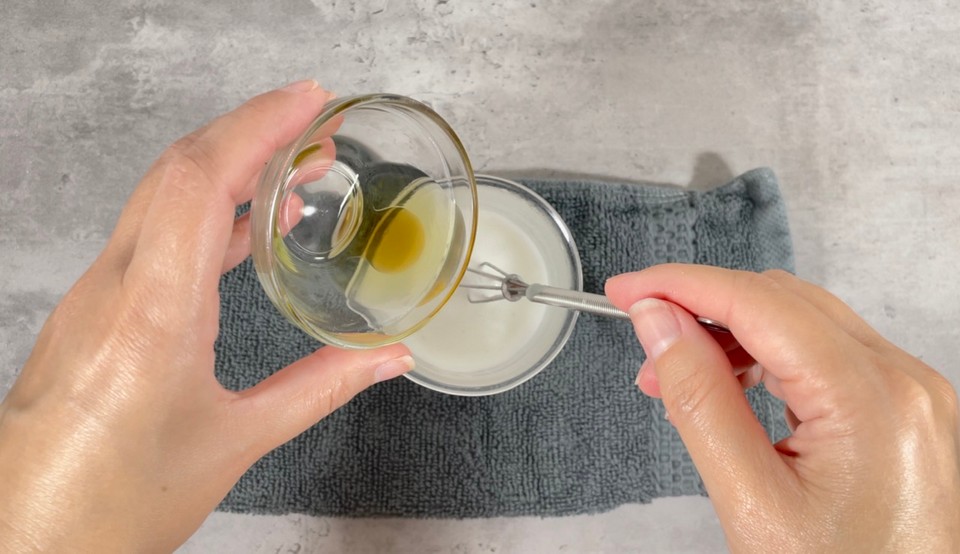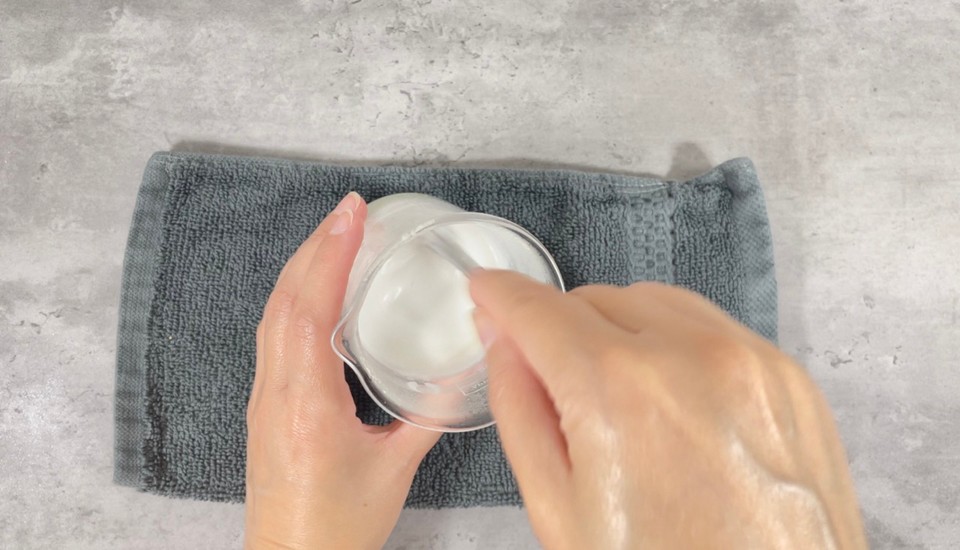 Check the ph level and adjust if necessary. (between 5-6 ph level). Check this post about ph adjusting.

Pour into a roll-on or spray container.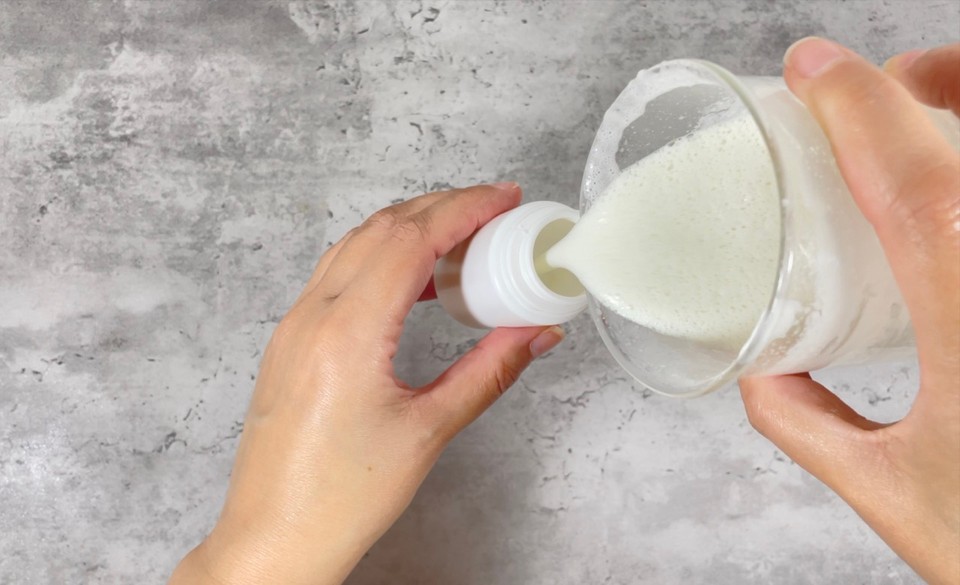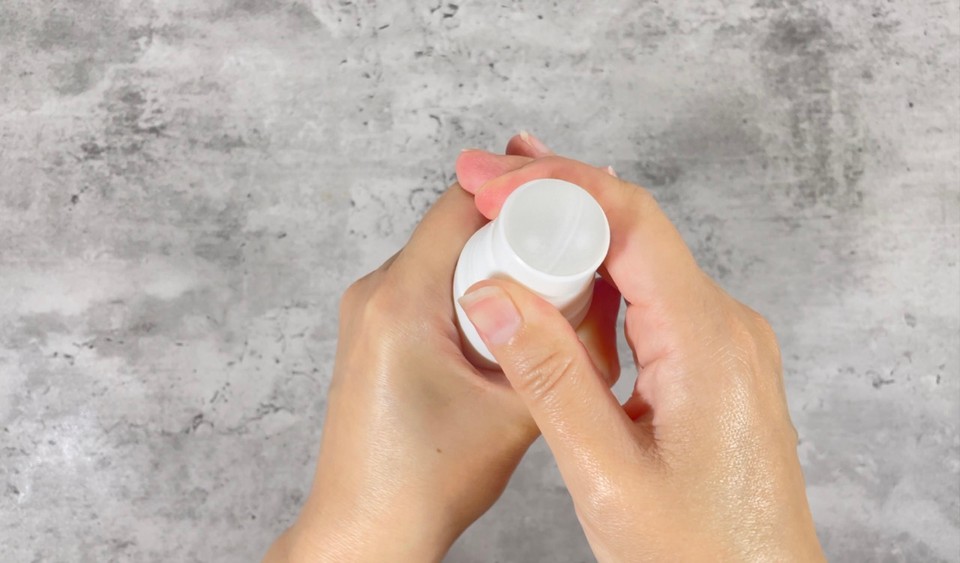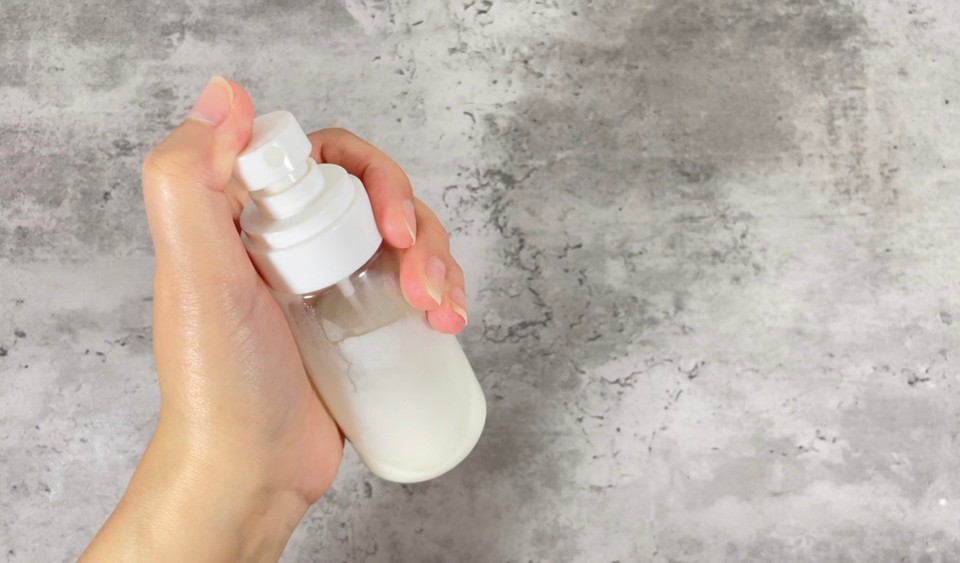 To use, rub the roll-on on your skin. The deodorant will be transparent and will dry in 1 minute. Enjoy!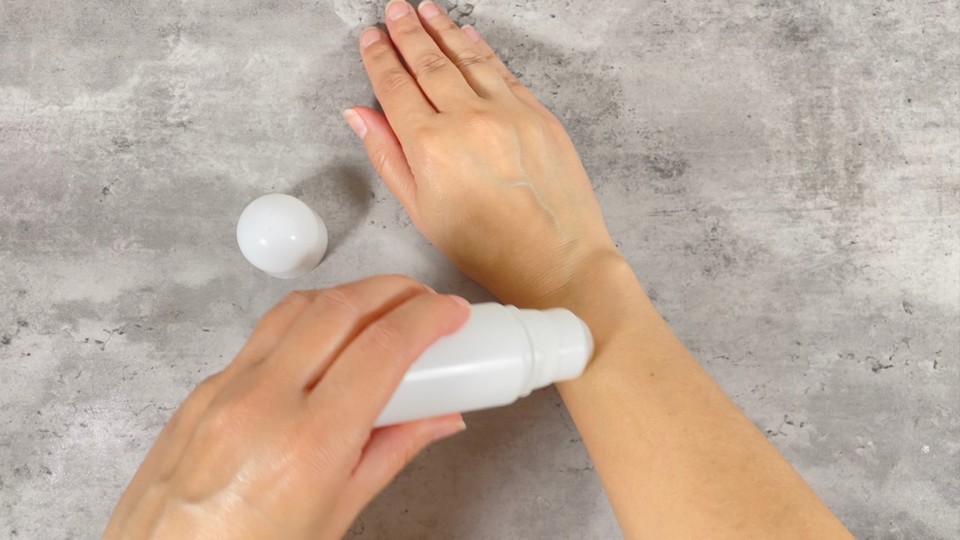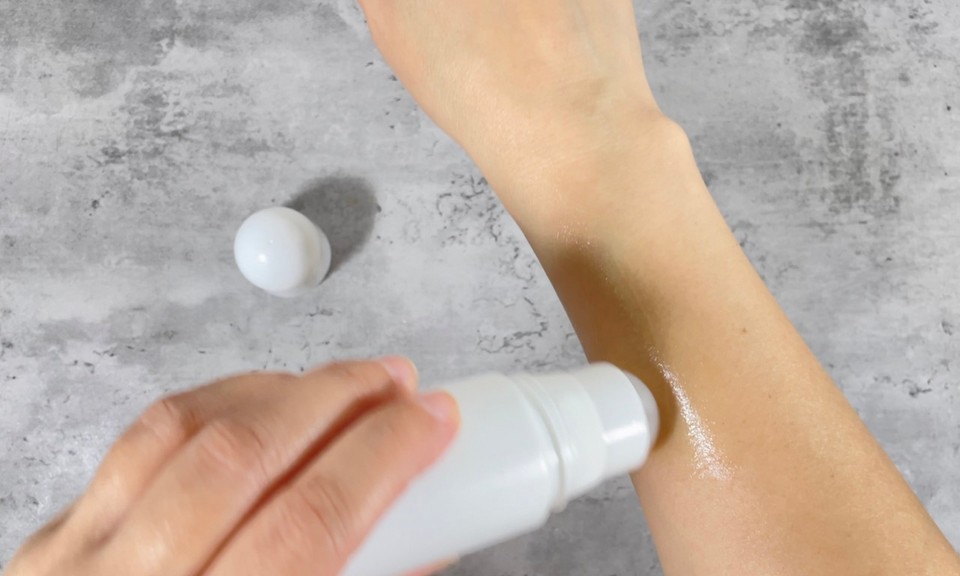 Notes:
You can skip the witch hazel and the aloe vera juice if you don't have these ingredients. Add distilled water instead (80g of distilled water in total).

If you want to change the beeswax, please read this post to decide which wax you can use.

If you don't have stearic acid, you can add 0.25g of cetyl alcohol (1.25g of cetyl alcohol in total).

You can use any carrier oil you prefer. If you made an oil infusion of calendula, camomile, or dandelion, you could use those. To learn about oil infusion, please check this post here.

You can use your preferred emulsifying wax instead of Olivem1000. Remember that different Ewaxes will give different results in texture. Use an Ewax that does not thicken the emulsion.

You can swap the calendula extract with oats extract, rosemary extract, cucumber extract, green tea extract or aloe vera extract.

You can choose another essential oil. Make sure to research so you will use safe essential oils.

You can use your preferred preservative, make sure to use it according to the supplier's instructions.