Solid Shampoo Bar for Dry Hair
This post and recipe are for dry hair or curly hair types. If you have never made a shampoo bar before, I recommend reading this post here about shampoo bar for beginners.
This recipe uses moisturizing ingredients that make this shampoo bar more suitable for curly hair types and dry/damaged hair. If you want to read about hair types and their needs, check this post.
This recipe is formulated for curly or dry/damaged hair. This recipe is not for greasy hair.
I must say that damaged hair can not be magically repaired. The hair is a collection of dead cells, so there is no way back once the damage is done. However, some oils can be attached to the outer layer of the hair shaft and give it a bit of moisture and help with the look of the hair.
One of these oils is coconut oil. Coconut oil contains lauric acid which penetrates the hair shaft, and coats the hair strands. Although coconut oil is good for the hair, we do not want to use too much coconut oil because of the ability to penetrate the hair cuticles. Coconut oil is taking up space within the strands of the hair (there is less space for water when wetting your hair, which means that hair can not hold the water as it would have without the coconut oil). So, it is best not to use a massive amount of coconut oil and combine it with other moisturizing ingredients. This is why I add kokum and cocoa butters.
Kokum butter has antioxidant and anti-inflammatory properties, which help moisturize the scalp's skin. Cocoa butter also helps hydrate and nourish the scalp.
BTMS is a plant-based emulsifying wax that works as a conditioning and detangling agent. BTMS is derived from Colza or Rapeseed oil. There are two types of BTMS: BTMS25 and BTMS50. The difference between the two is their level of potency. BTMS25 contains 25% of the active ingredient Behentrimonium Methosulfate, and BTMS50 contains 50% of the active ingredient. I have used BTMS25 in this recipe. You can replace it with BTMS50.
DL-Panthenol, known as Pro-Vitamin B5, helps retain moisture helps nourish the scalp as well as the hair.
Another great ingredient to help with dry hair is inulin powder. Inulin is a natural, plant-derived natural prebiotic ingredient. Prebiotics help balance the bacteria on the scalp. Healthy scalp skin will support nourished, productive hair follicles, resulting in stronger new hair.
Now that we have a bit of information on our ingredients let's make the shampoo bar.
For alternatives, check the notes below. This recipe is for 100g.
Ingredients:
Phase A
SCI 45g (INCI:Sodium Cocoyl Isethionate)
Corn starch 18.8
Stearic acid 4g
BTMS 4g (INCI:Behentrimonium Methosulfate (and) Cetearyl Alcohol)
Coconut oil 5g
Kokum butter 3g
Coco betaine 9g (INCI:Cocamidopropyl betaine)
Phase B
Glycerin 6g
DL Panthenol 1g
Inulin (vegtable inulin) 1g
Citric acid 1.2g
Phase C
Preservative 1g (Cosgard)
Fragrance oil 1g
Mica powder (optional for color)
Method:
In a heat-resistant beaker, add phase A ingredients. Start with the solid surfactant (SCI), Use a face mask to avoid respiratory irritation due to the fine powders.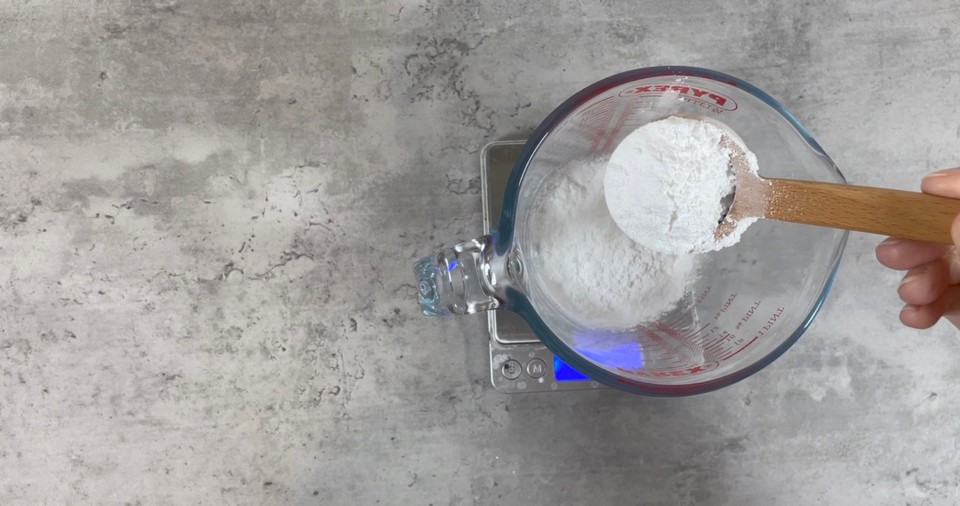 Add the BTMS.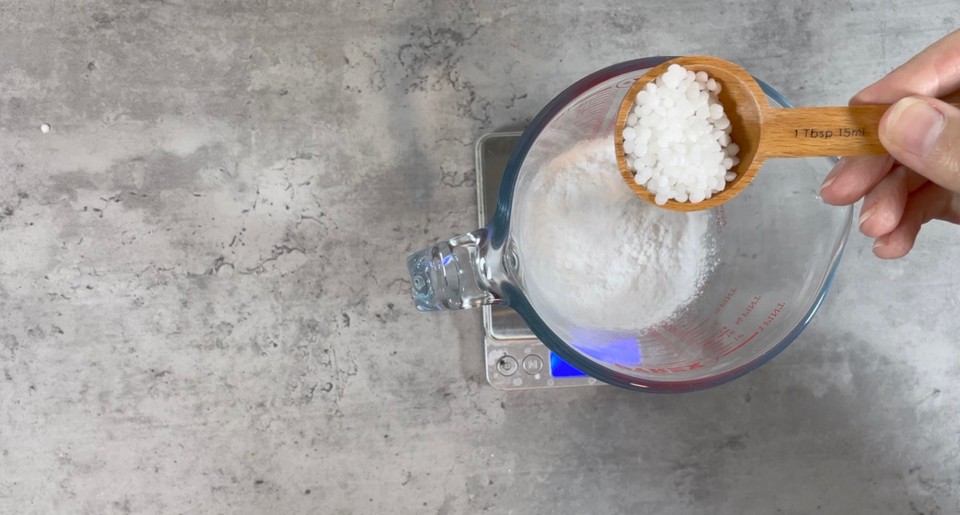 Add the stearic acid.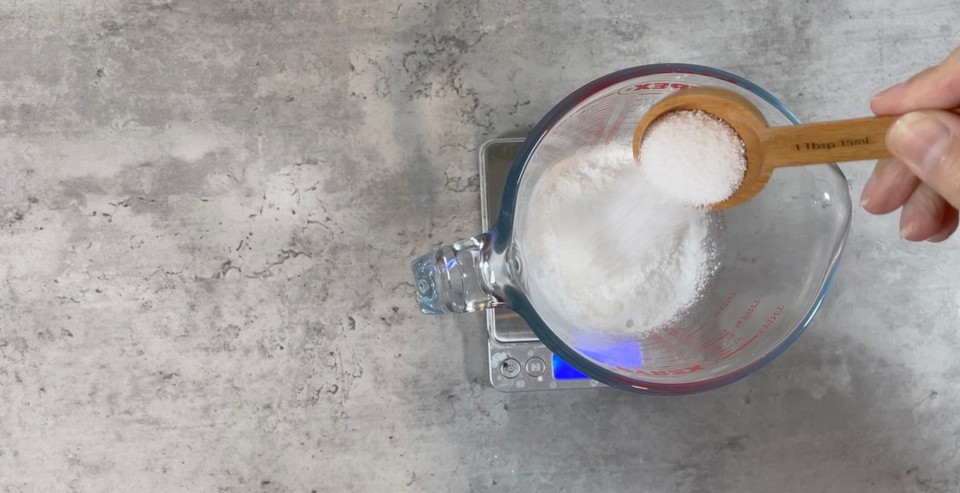 Add the coconut oil.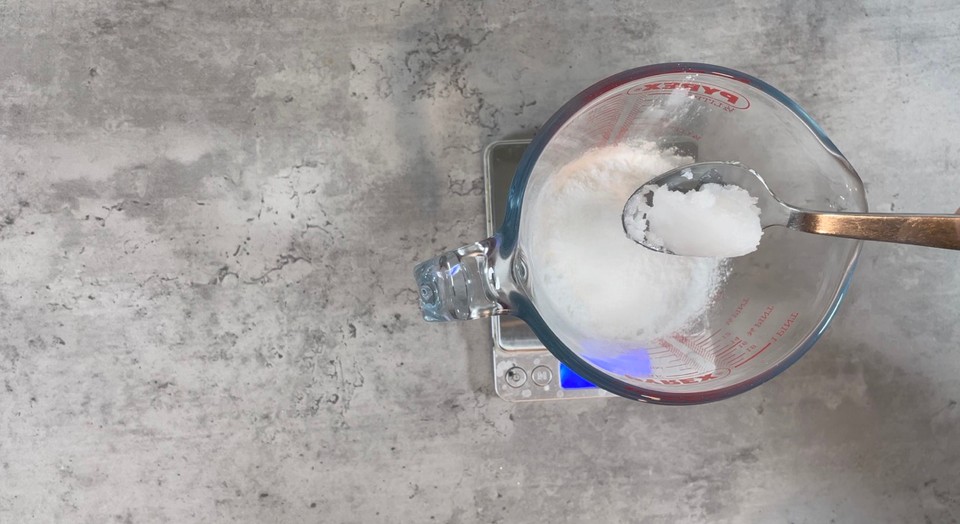 Add the kokum butter.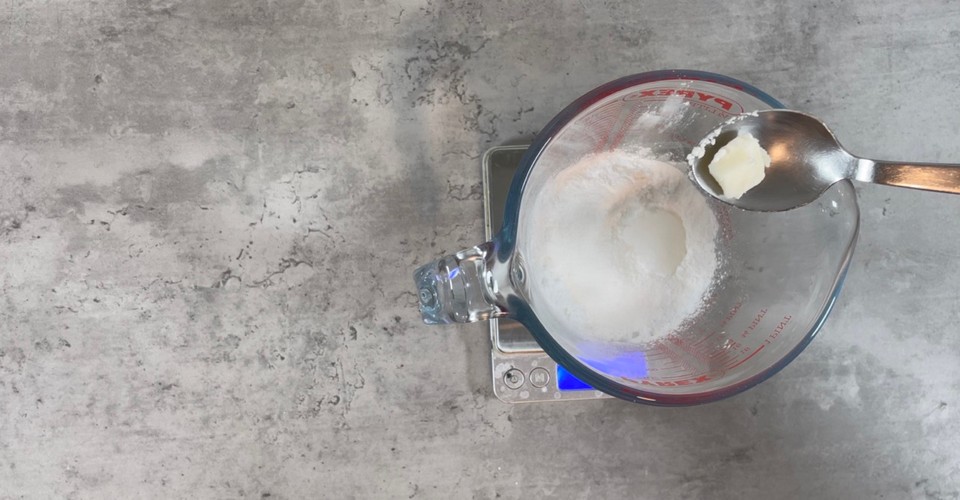 Add the liquid surfactant (Cocamidopropyl betaine).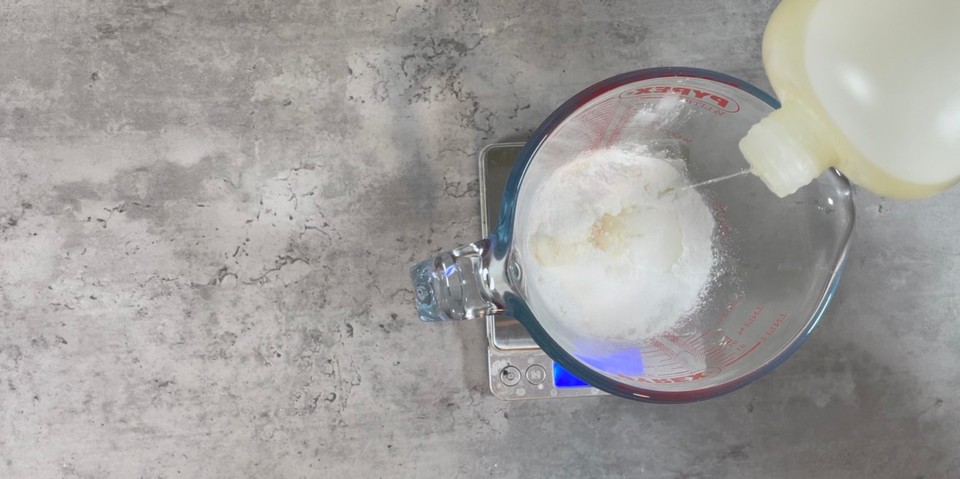 Add the corn starch.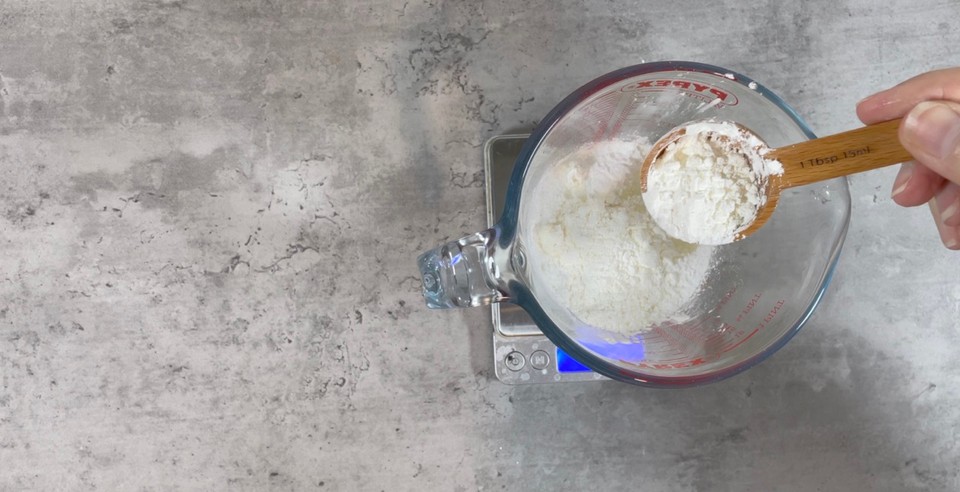 Place phase A into a double boiler, on medium heat.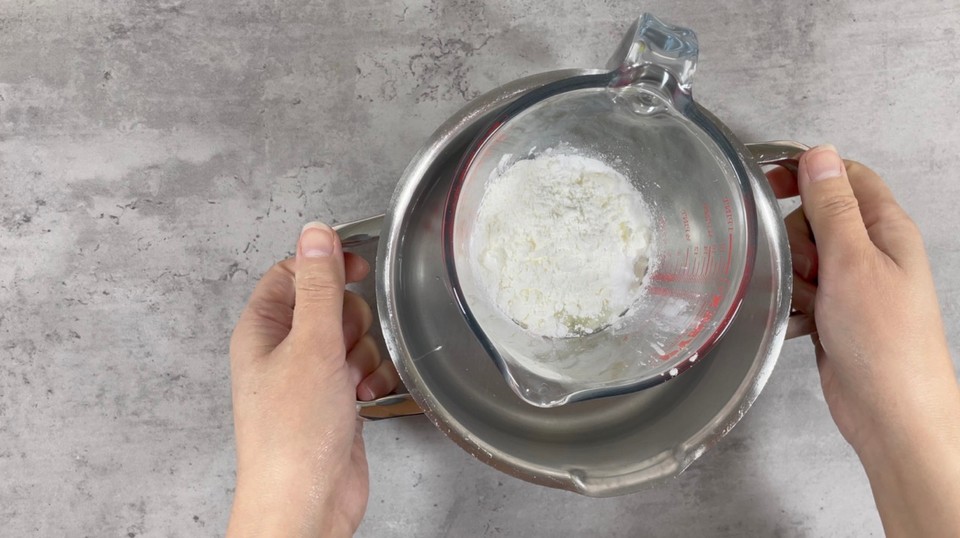 Prepare phase B in a different container. Start with glycerin.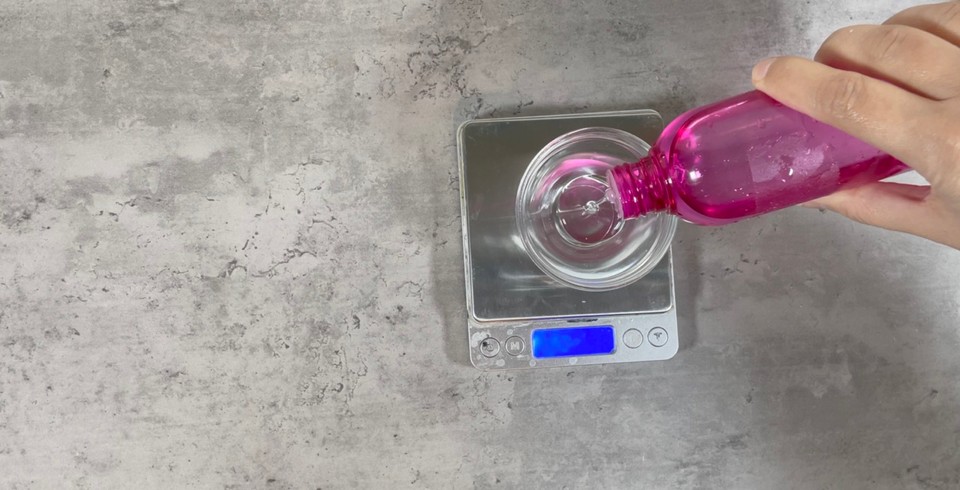 Add the citric acid.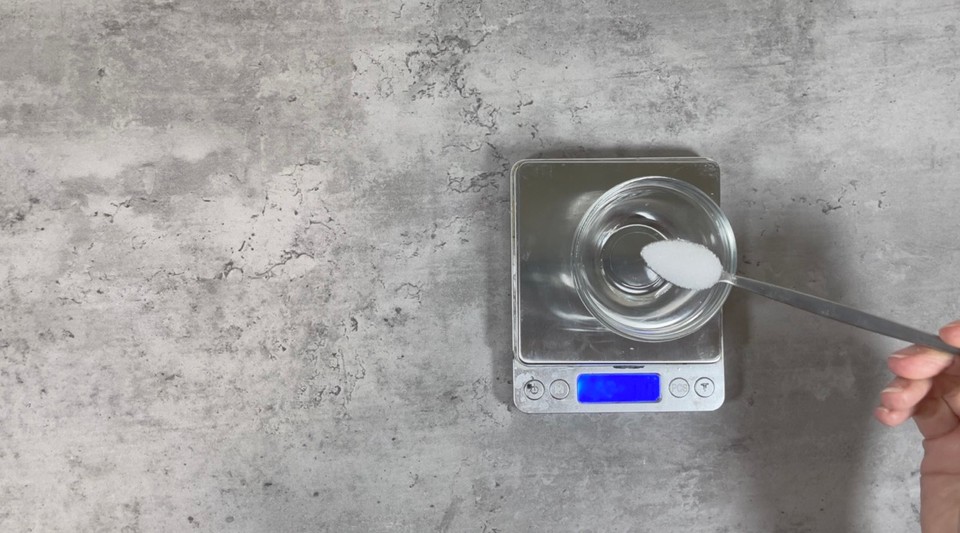 Add the inulin powder.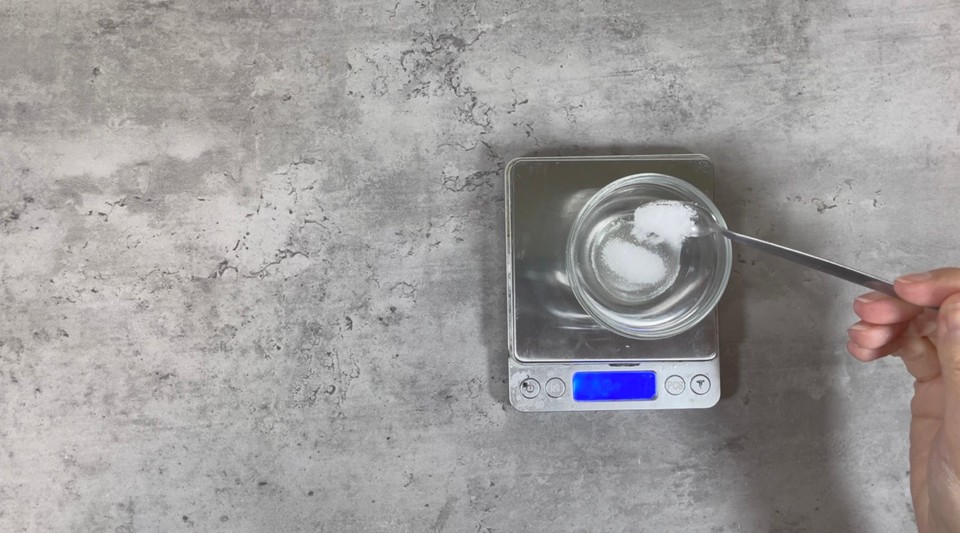 Add the panthenol powder.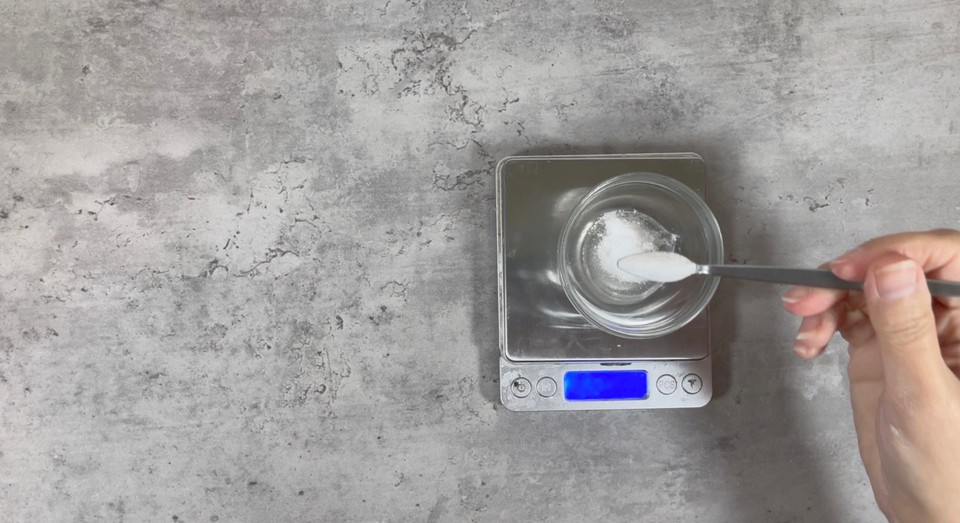 Mix everything to combine with the glycerin.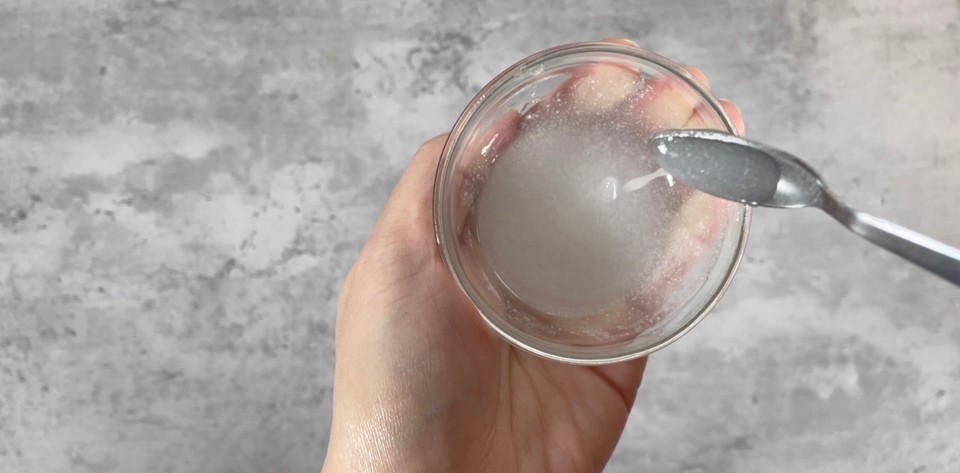 After 15 minutes, remove phase A from the heat. Phase A should be in a paste form.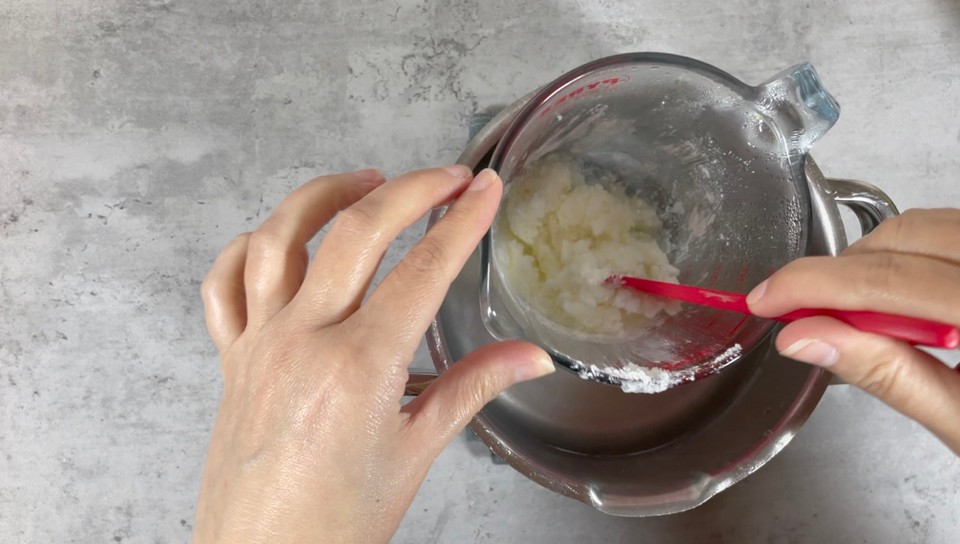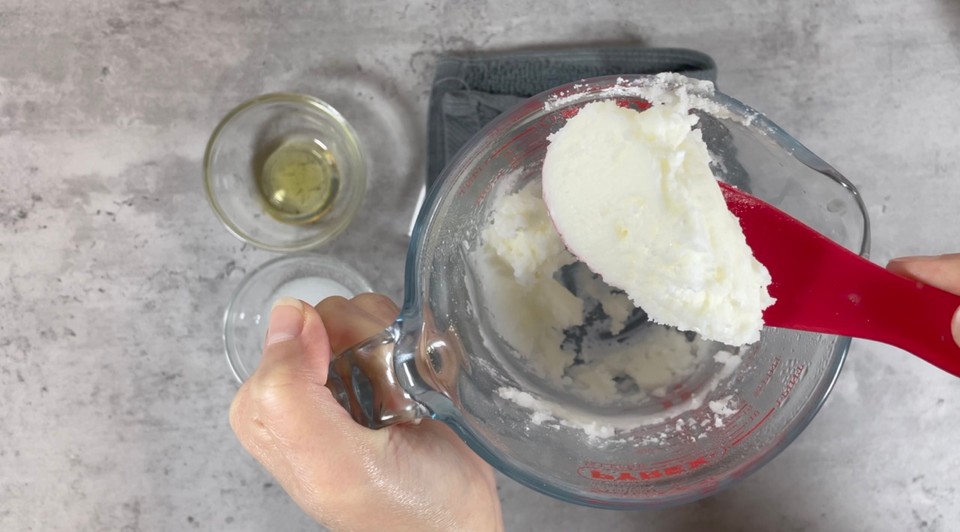 Add phase B to phase A. mix to combine.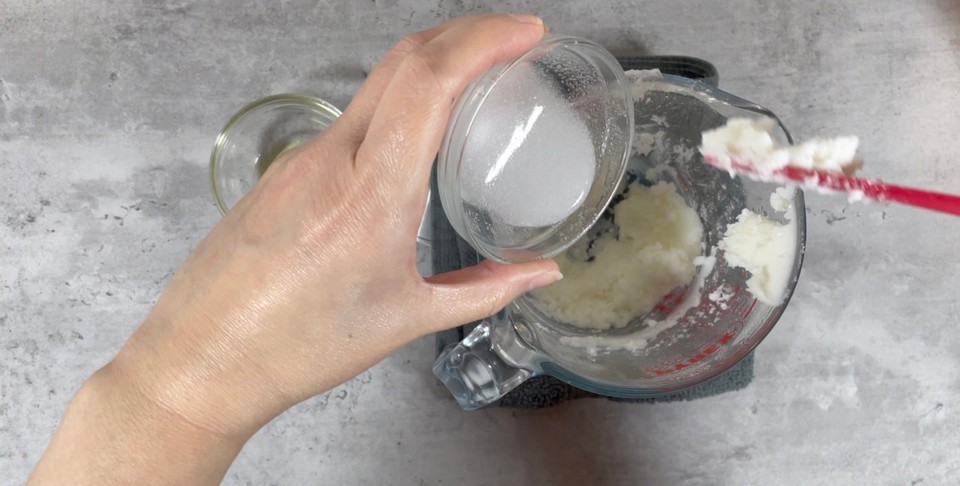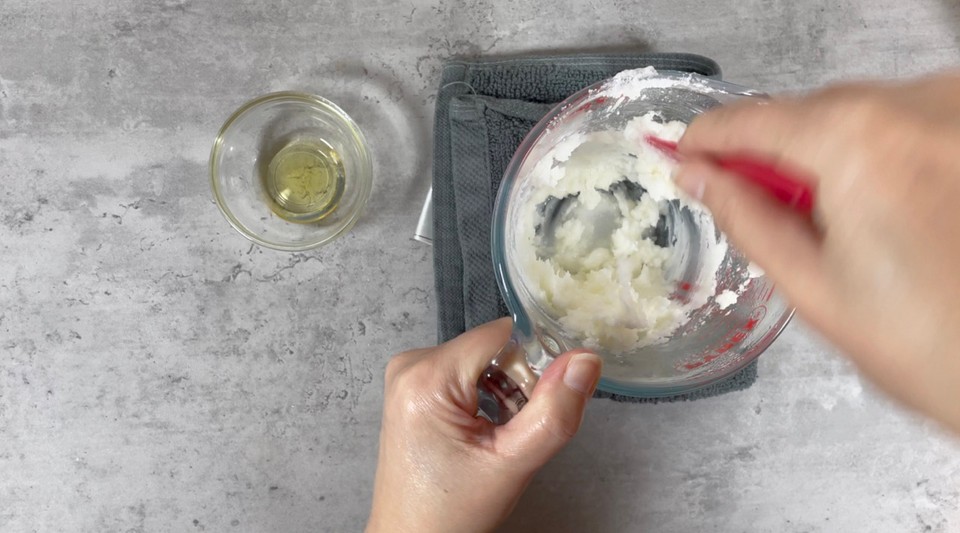 Check PH level in a different container and adjust if necessary. (1g of the shampoo paste with 9g of distilled water mixed together). To read more about PH adjustment, please check this post here.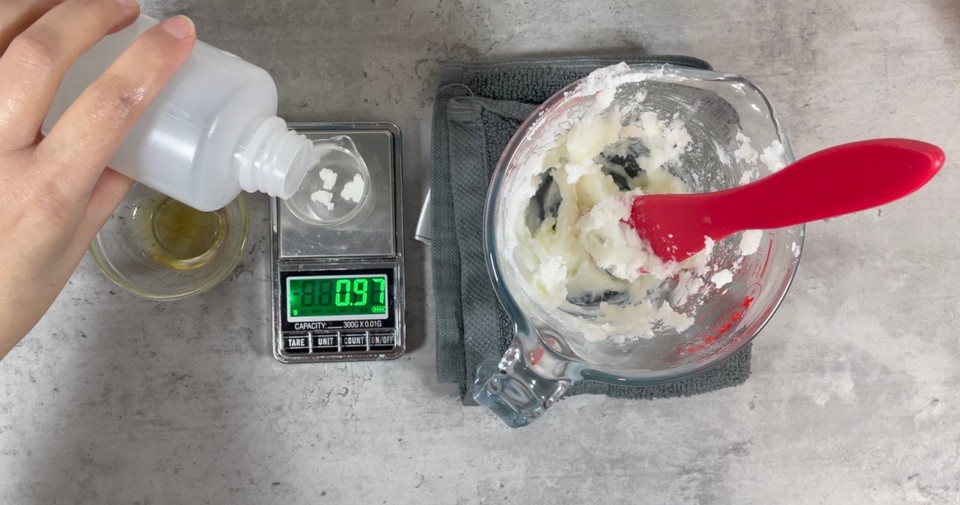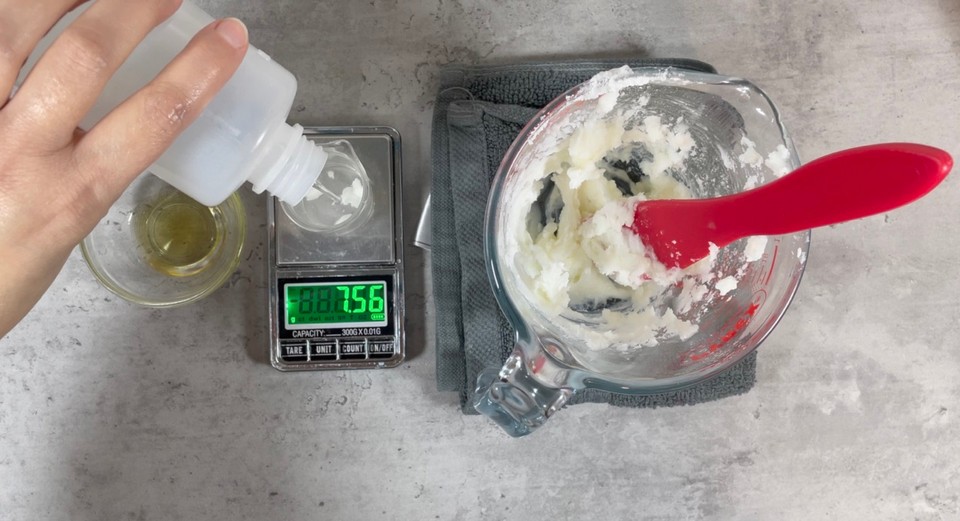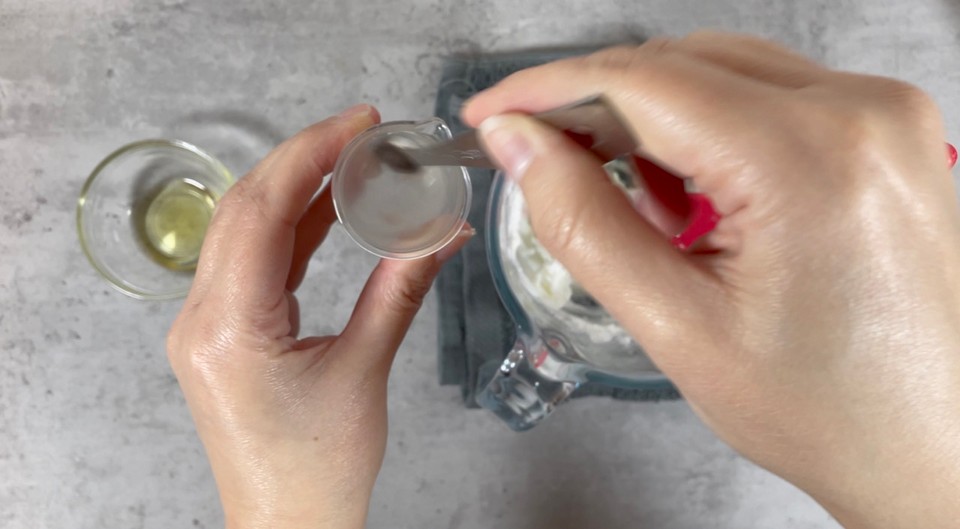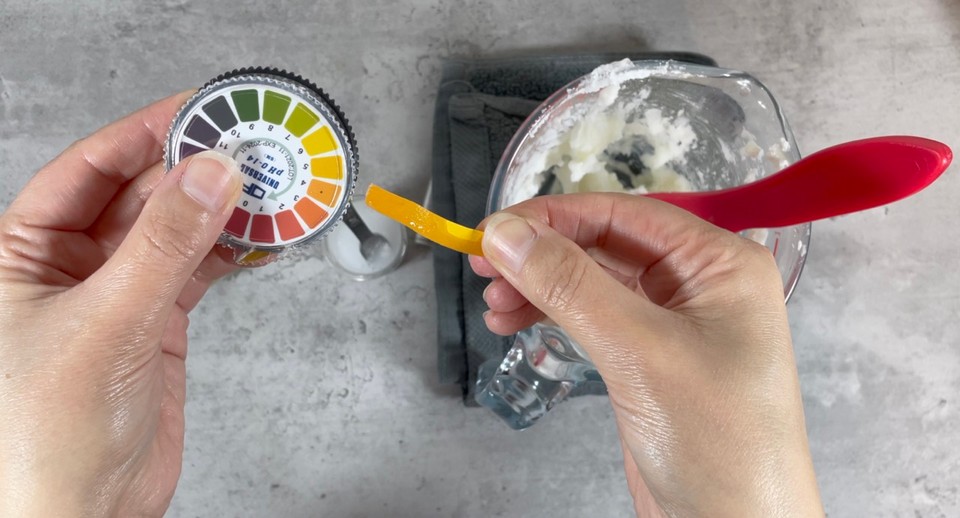 Add phase C (preservative, fragrance, and optional mica for color) and mix to combine.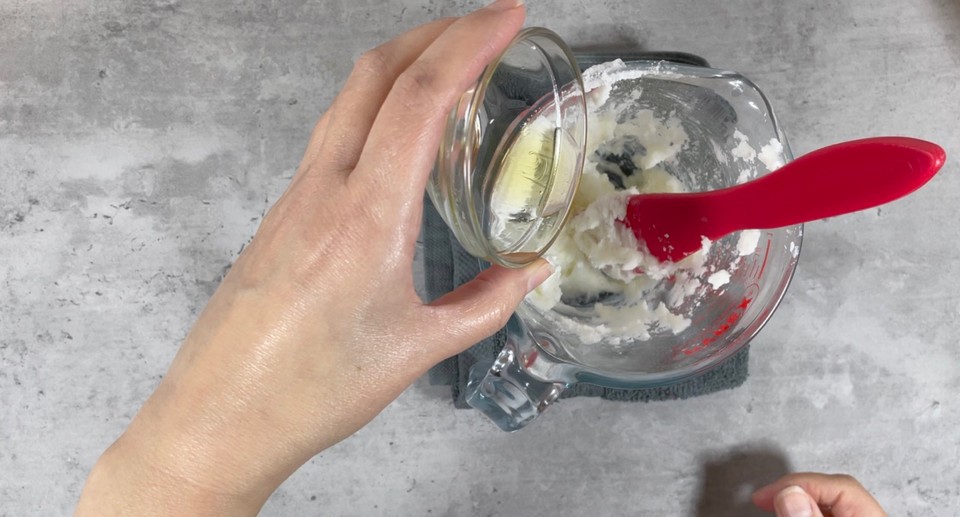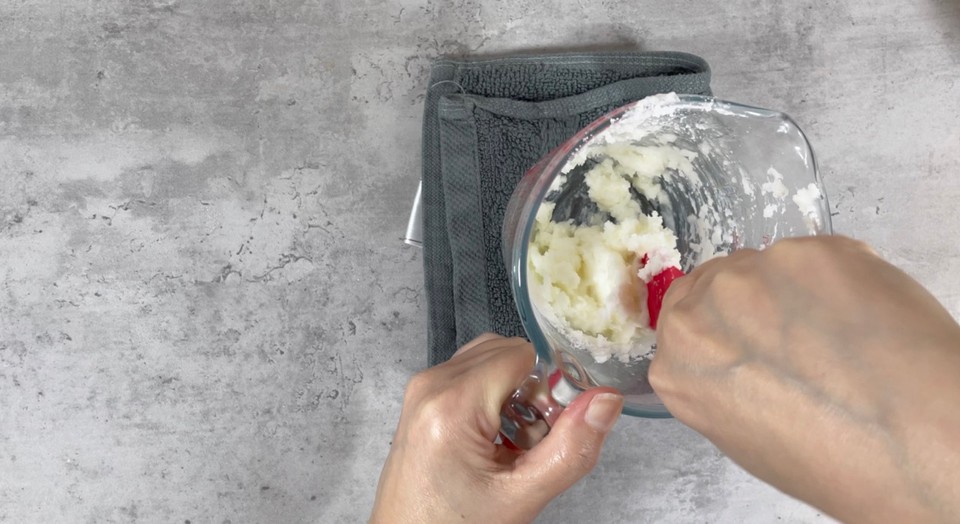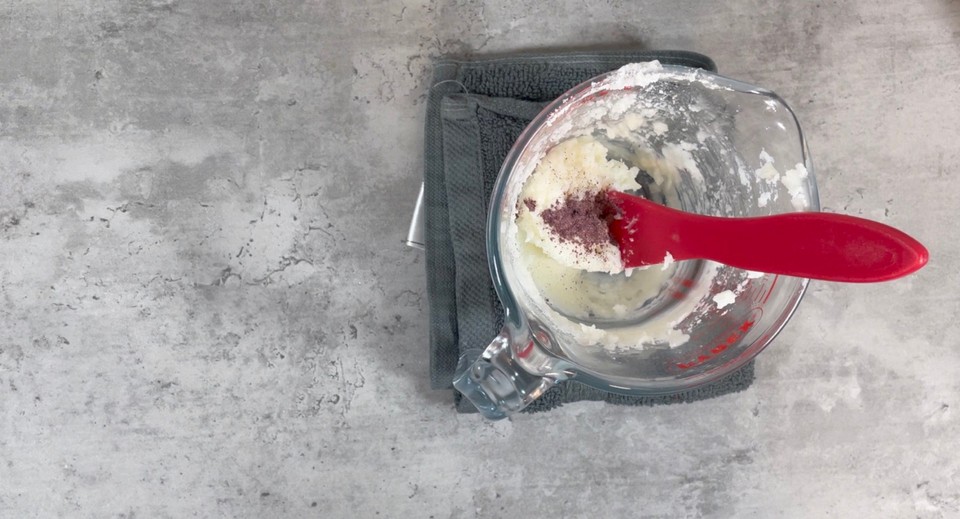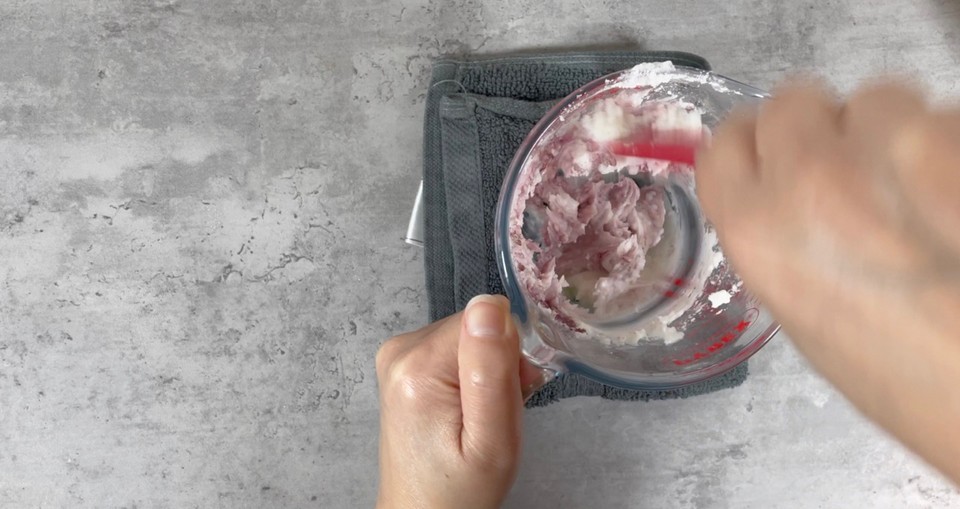 Shape the shampoo bars with your hands or place them in molds.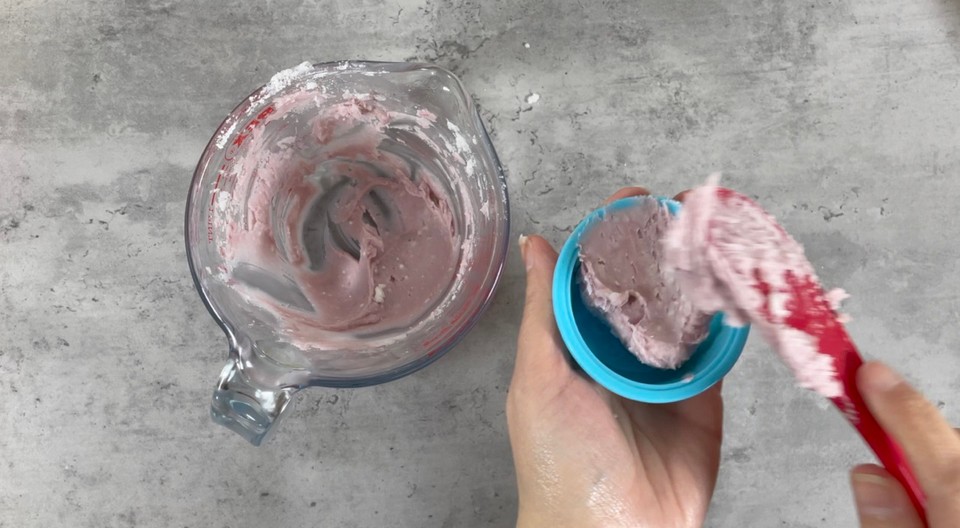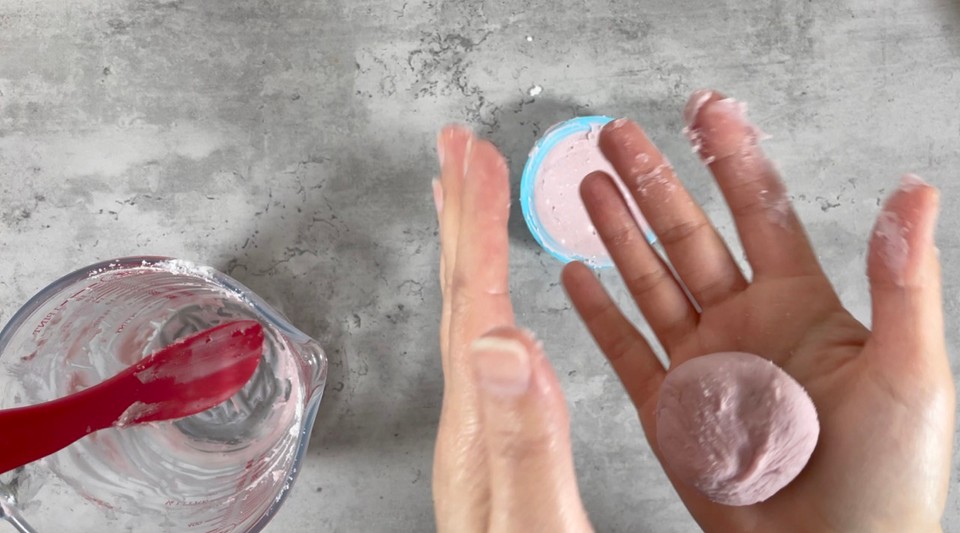 After 24 hours the shampoo bar is ready.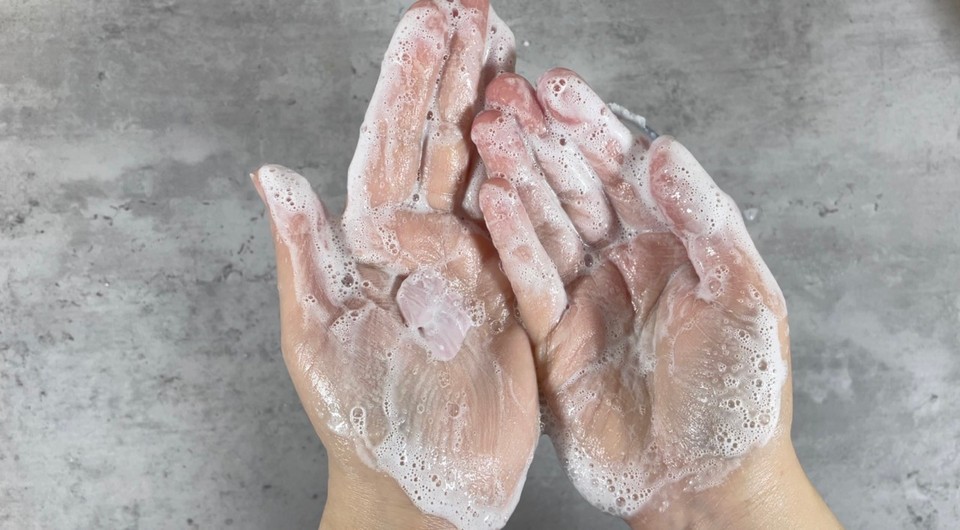 Notes:
You can choose different solid surfactants. You can use one or combine two surfactants. I am using SCI. You can swap it with Sodium Coco-Sulfate (SCS), Disodium Cocoyl Glutamate, Sodium Lauroyl Glutamate, Sodium Cocoyl Glutamate, Sodium Lauryl Sulfoacetate (SLSA).

BTMS50 is an emulsifying and conditioning agent. It is plant-based. The INCI is Behentrimonium Methosulfate (and) Cetyl Alcohol. You can replace it with Varisoft EQ 65 (INCI Name: Distearoylethyl Dimonium Chloride (and) Cetearyl Alcohol) or Emulsense HC (INCI Name: Brassicyl Isoleucinate Esylate (and) Brassica Alcohol) in case you choose Emulsense™ HC, you will probably need to raise the PH, and it is only compatible with arginine for adjusting the pH. check this post on how to adjust PH. If you don't have any of these ingredients, you can use cetyl alcohol. Cetyl alcohol will not give the same conditioning properties, but it will give a nice slip to the bar.

You can swap the kokum butter with shea butter or mango butter.

You can swap the cornstarch with arrowroot powder or tapioca starch.

I'm using Cocamidopropyl Betaine (amphoteric surfactant) for my liquid surfactant. It is a very mild surfactant. You can choose a different liquid surfactant, such as coco glucoside or decyl glucoside (both are non-ionic surfactants).

If you don't have DL-Panthenol, you can use Allantoin, use 0.5g of Allantoin. You will have to add the other 0.5g to the glycerin or inulin powder. You can also replace the powdered panthenol with the liquid version.

You can swap the inulin with Hydrolyzed wheat protein powder or hydrolyzed silk protein.

If you use a different preservative, please check your preservative's supplier instructions to decide the percentage of preservative to use in a shampoo bar and the PH level suitable for the specific preservative.

Place the shampoo bar in a soap dish in between uses, allowing it to fully dry after each use.

If your hair is very dry, a conditioner is recommended after using a shampoo. Check out this recipe for a solid mango butter conditioner bar.
Related articles: